Volleyball Ball Carts

Drill Volleyball Cart

Volleyball ball carts are an essential part of every coach's practice,
clinic, camp, game or tournament.
They are needed when volleyball drills are being conducted, when
warmups are being performed.
They are needed when players are in serving practice and are especially
beneficial during defense drills.
Volleyball carts can be described as portable storage containers made of
a strong nylon material and supported by a strong steel frame that
connects to four wheels.
Most often shaped as square, the cart is deep enough to hold 12 to 20
volleyballs.

Volleyball carts are primarily used in gymnasiums, auditoriums and
other indoor facilities while volleyball ball bags are the portable storage
containers players and coaches use to actually transport a number of
balls outside of the gym from one event to another.

There are quite a few manufacturers of volleyball carts.
---
Molten Volleyball Carts

---
Molten Deluxe High Profile Hammock Volleyball Cart
High profile hammock ball cart holds 25+ inflated official size volleyballs.
Folds for easy storage and travel. Includes lower storage compartment.
Molten Standard Square Ball Cart
Standard series square volleyball ball cart with side pocket.
Holds 25+ inflated official size volleyballs. Folds for easy storage and
travel.
---
Gared Volleyball Carts

---
Gared Sports VBCC Volleyball Carry Cart
Volleyball Ball Carrying Cart holds up to 30 volleyballs.


Cart easily and quickly folds up and fits into the included carry bag.

Constructed of a heavy-guage steel frame with coated nylon basket for
long-lasting durability.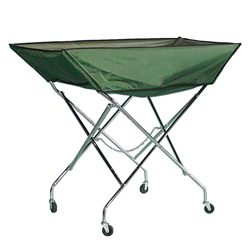 ---
Wilson Volleyball Carts

---
Stand Up Volleyball Cart with Travel Bag from Wilson
New design with improved durability and robustnessHolds up to 24
volleyballs.
Carry bag included Best-in-class standing height for easier
access to volleyballs.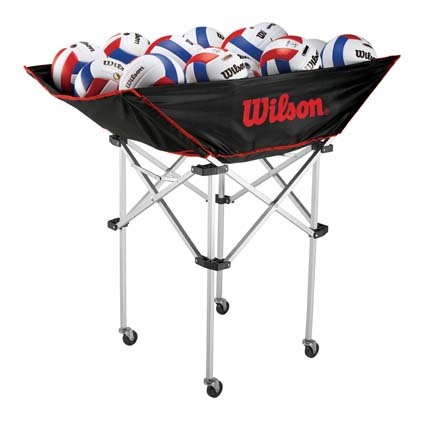 ---
Tachikara Ball Carts

---
Tachikara BIKSP Portable Volleyball Cart - Black
Our most popular ball cart designed to provide you extra height a sturdy
galvanized steel frame large caster wheels and a durable black nylon
cover.
This cart has the largest capacity of all our ball carts holding up to 36
inflated balls and is completely collapsible for easy storage. Order this
ball cart and we ll include a nylon carry-bag with an adjustable shoulder
strap.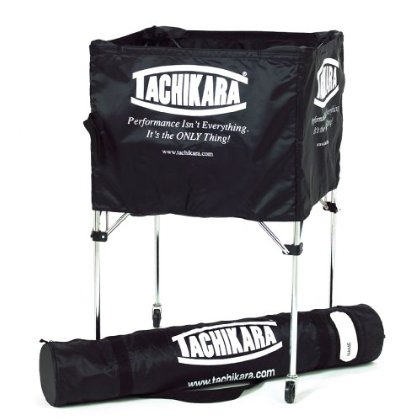 Check out more volleyball equipment in the pages below:
Return To Inspiring Female Volleyball Players in Pictures From Volleyball