Volleyball Blocker Quotes
Our volleyball blocker quotes celebrate the players who are the first line of defense at the net. 
Volleyball blocker quotes focus and praise the front row players on defense, ability to stop the ball from being attacked into their court by the opposing team.  
Blocker quotes are fun to create because they require spunk and
some aggressiveness and bravado.
It's not a coincidence that these are the same qualities that blockers
when on defense in the front row,  need on the court when they are
at the net trying to block an opposing hitters spike.
When you first learn how to block a volleyball your  focus is
usually on technique, timing, footwork and body position since
the blocking skill requires you to stay so close to the net.
But gradually as you get better at  blocking in volleyball, you
learn how to add attitude, speed and an aggressiveness when
you penetrate the full length of your arms across the net to stop a spiker
from hitting the ball into your court.
When you learn how to block a volleyball well, and you can do
it repeatedly so that you are the player your coach relies on to stop
that big hitter or the prolific scorer on the opposing team, it should give
you such a feeling of satisfaction that you just want to jump up and
down in celebration.
Here's a way to keep your celebration going.

Choose your fave volleyball blocker quotes on a 
Volley.Brag.Swag t-shirt to wear at your next practice, match or
This will serve as your excuse to continue your celebration off
the court!
Pick the volleyball sayings that best express just how you feel
about your awesome blocking talent.
If you were to use your outside voice which statement describes best
how you feel when you make a BIG block!
These volleyball blocker quotes allow you to express to the world:
"I am a fantastic blocker and I want the world to know.
And since I dont have to tell you my feelings, just read my shirt, cuz this is
how I feel about my blocking talent!"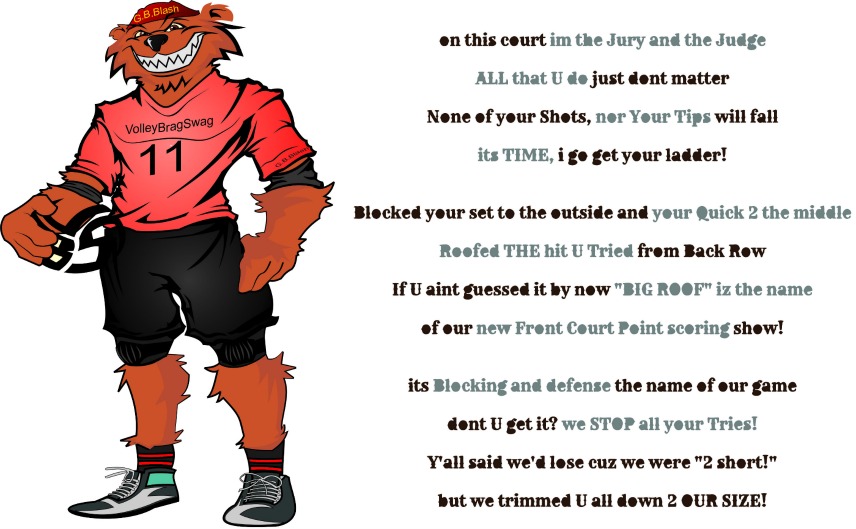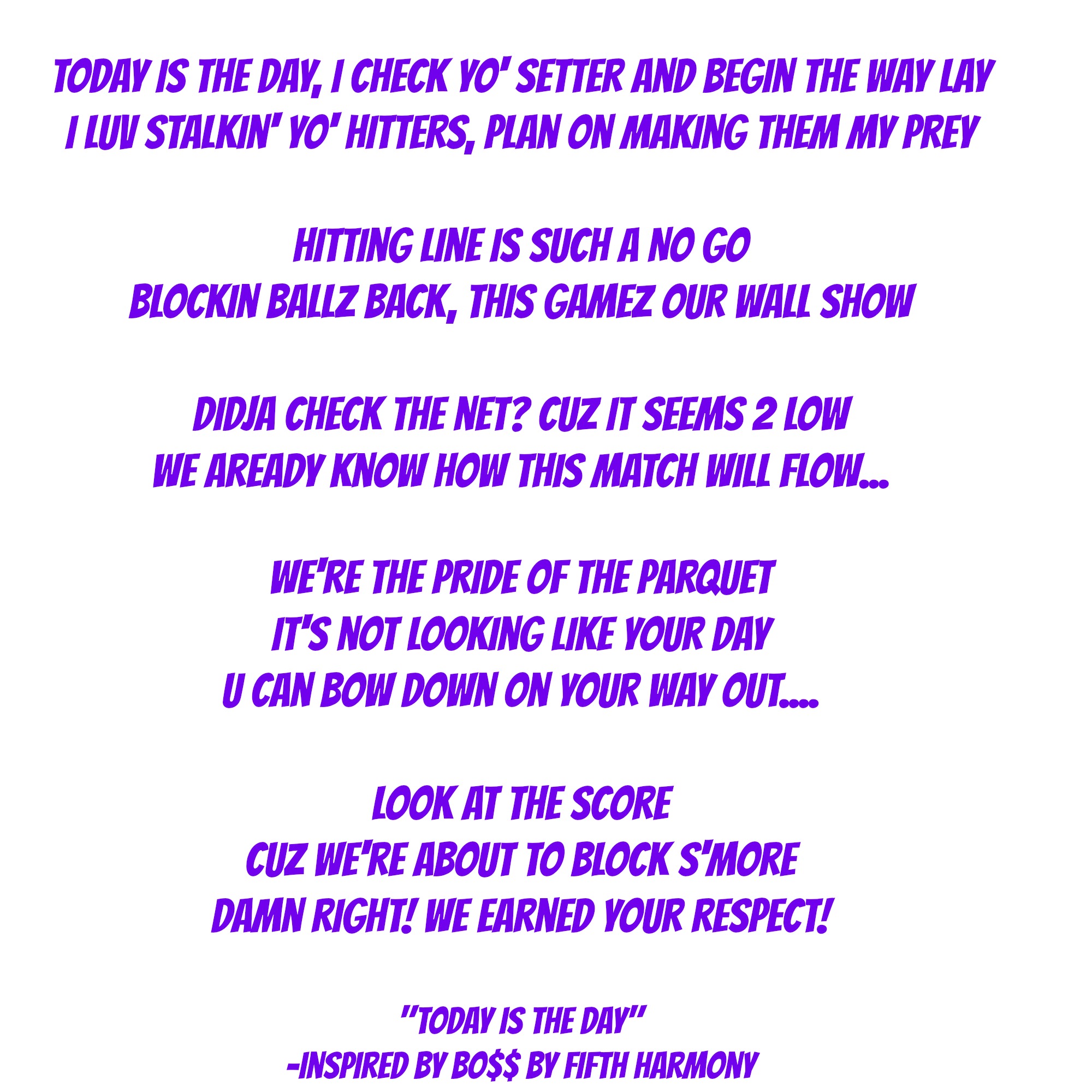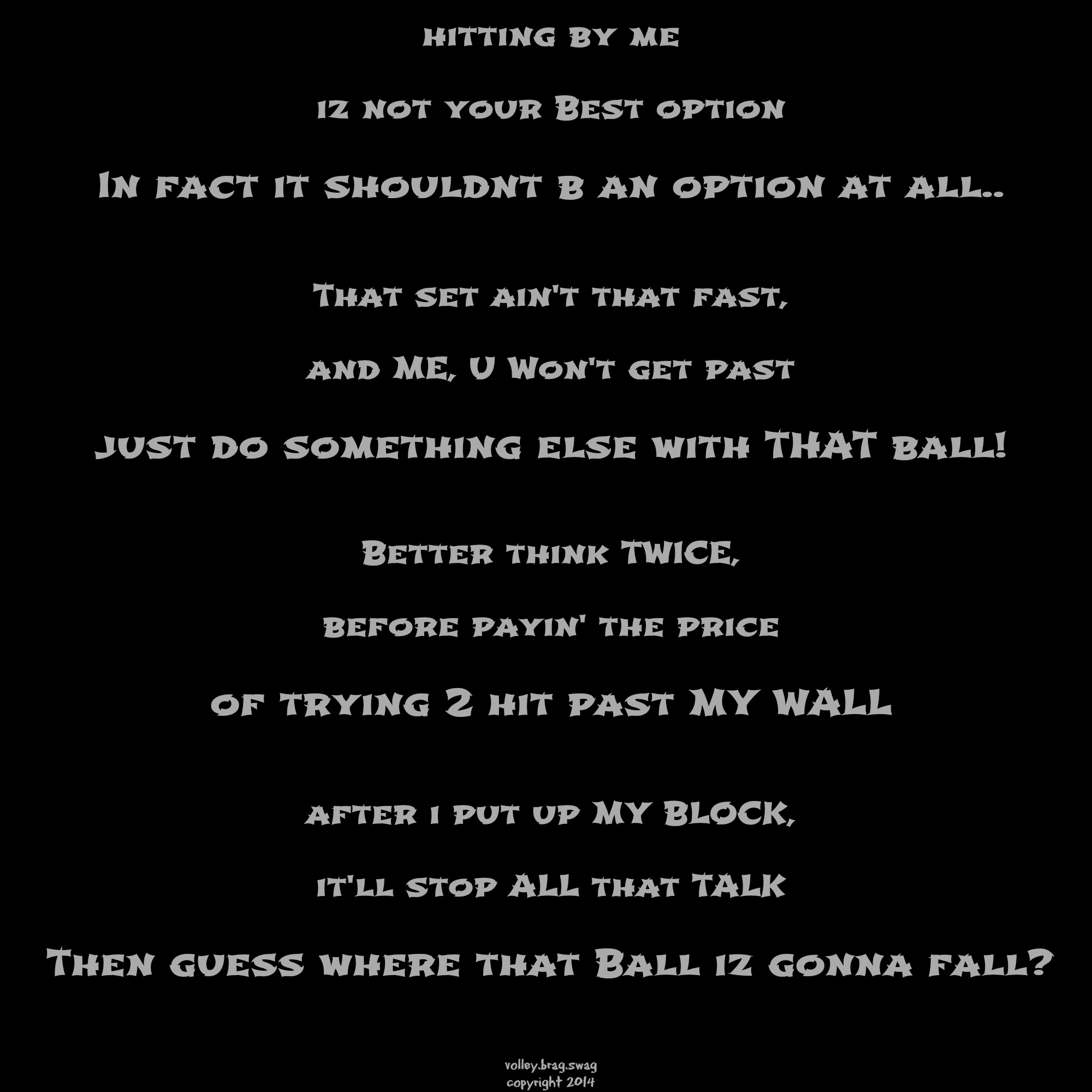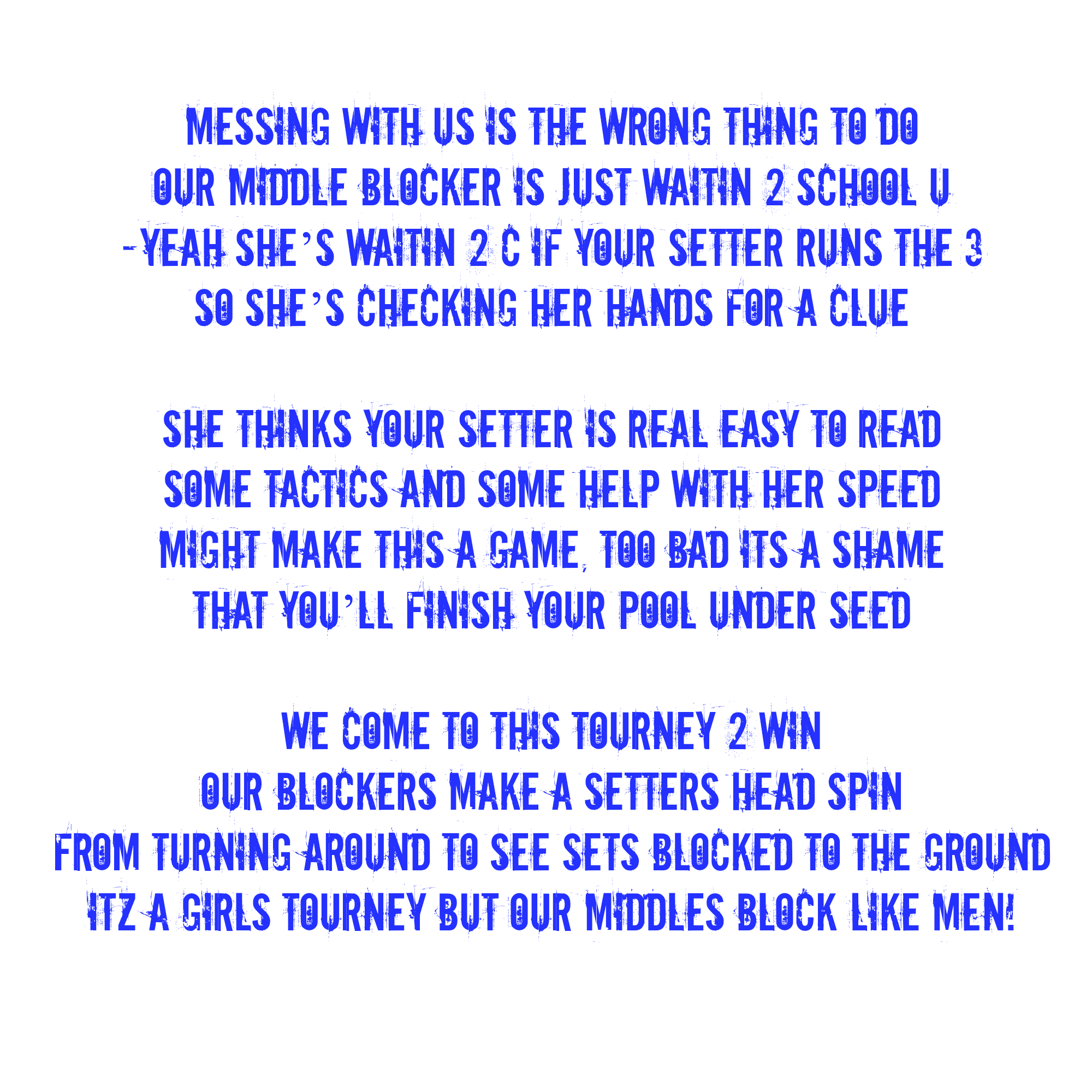 yeah my fingers R wrapped
they'll make U feel trapped
when i BLOCK this ball in your court
So? Ur six foot One
Cant get by ME, son!
i know...you THOUGHT i was short...
i GOT HOPS for days
your Line? i'll take away
its EZ, i Read U like a Book
yeah THAT was ME
i just BLOCKED your 3
check the REPLAY for a 2nd LOOK!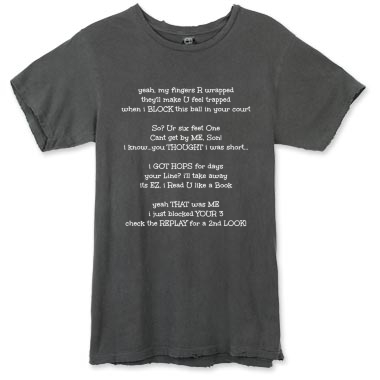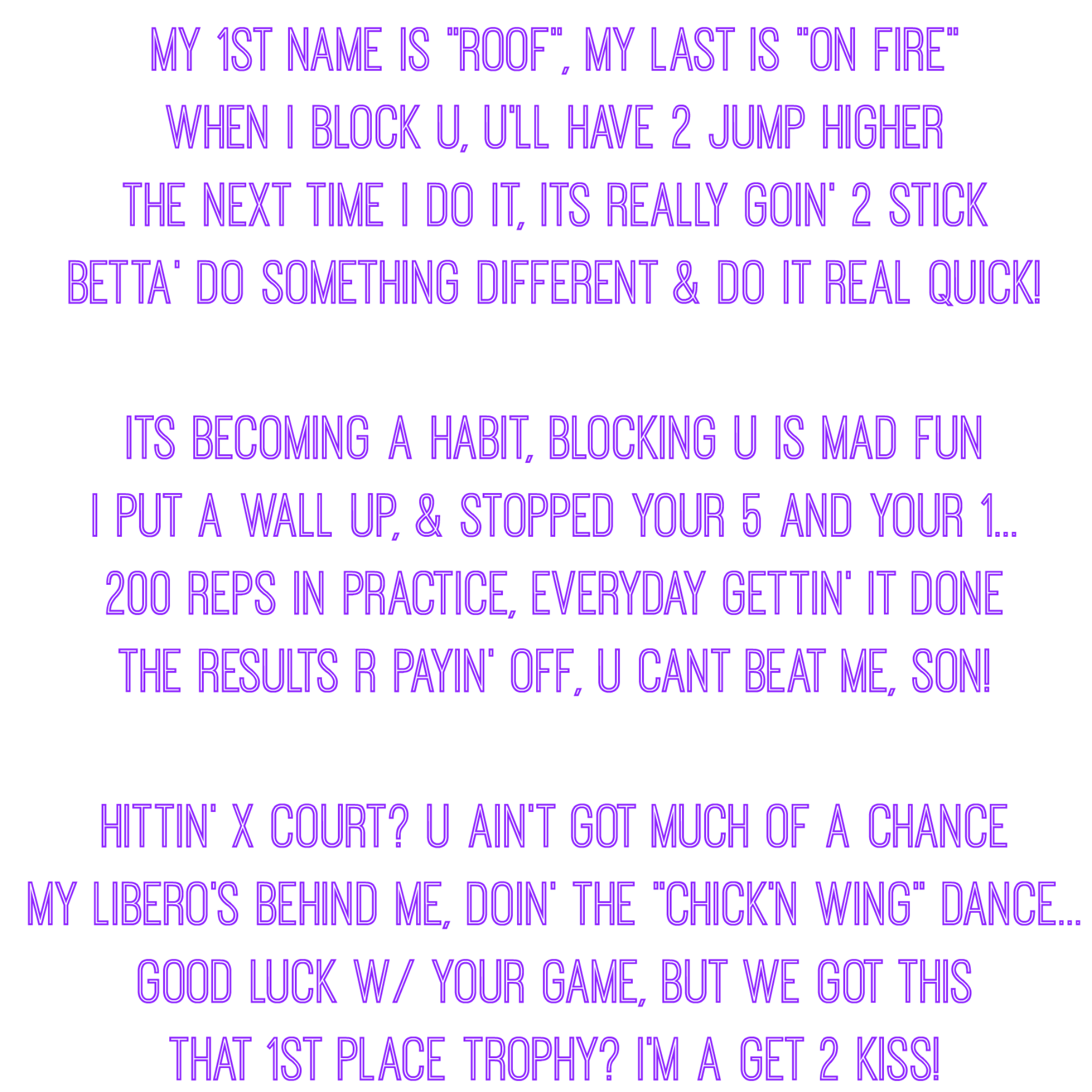 ---
copyright April Chapple 2013 - 2017
---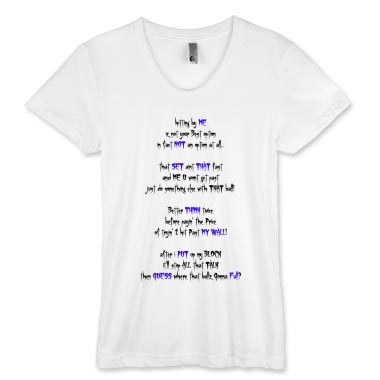 hitting by Me
iz NOT your Best option
in fact, NOT an option at all.
that set aint that fast
and ME U cant get past
just do something ELSE with THAT ball!
Better think twice
before payin' the Price
of trying 2 get past MY WALL
after I put UP my block
I'll STOP all THAT talk
then guess where THAT ballz goin' to fall?
---
copyright April Chapple 2013 - 2017
---
How fun are VolleyBragSwag volleyball blocker quotes?
Players love our shirts because they express what players want to say
without being obnoxious.  
Our shirts are meant to build, instill and sustain girl power and
confidence among young female players.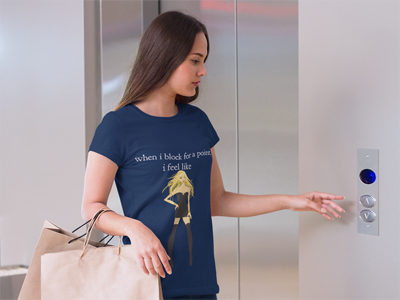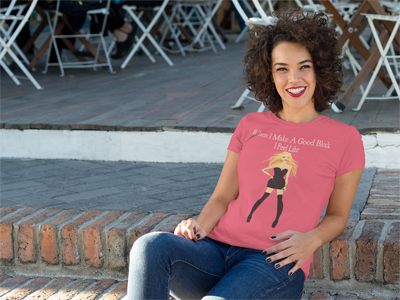 Return here oftern because I frequently add more  blocker sayings to
this page.
Visit the Volley.Brag.Swag Volleyball stuff online store for more tshirts.
Related Links: 
The Quote Volleycats Elite Club Players Were Inspired By
Motivational Quotes For Players
Coach Quotes Inspired By Volleycats Elite Players
Our Quotes and Sayings Collection VS&Q
Famous Quotes about Confidence and Developing your Mental Game
Confidence Quotes To Inspire and Motivate Players 
Short Volleyball Quotes to Bring in the New Year