Volleyball Setter Sayings
Setter Volleyball Quotes, Slogans, Chants and Cheers 
For Players Who Run The Team Offense

Volleyball setter sayings for players who love running the offense and leading their team on the court. 
I've created a series of setter sayings and rhyming quotes that can be
used as team chants, cheers or even slogans.
These sayings have inspired many of the designs  for my line
of volleyball tshirts called the Volley.Brag.Swag designs.
Volley.Brag.Swag designs are confidence building setter
statements with fun sayings and original quotes that allow players in all
positions including  hitters, liberos, middles, and blockers to express
confidence and pride in their playing talents.
In short, Volley.Brag.Swag statements allow players, coaches and fans to
show how good they feel about themselves without having to utter a
word. 
Since setters are responsible for running the offense on the court
I have alot of fun focusing on their talents, workmanship and leadership
qualities.
The volleyball setter quotes on the Volley.Brag.Swag shirts give
players a fun way to express how confident they feel about their setting
skills and abilities when playing. 
Many players may feel that they are not getting as much
encouragement from the people they are surrounded by.
Our volleyball tshirts give players a way to be confident and
to encourage themselves, without uttering a word.
the trouble with U iz
U wanna handle...MY biz
and on THIS court
ive shown MORE times than NOT
that in THIS setting Race
IM the Queen of THIS Place,
cuz i can block or set or
tip 2 ANY spot!
we're IN the 2nd set
and by now U know
in THIS game
I AM the setting WIZ!
so far in EACH play
my strategy's been
2 show y'all
what an offense really is...
u failed 2 pass my test...
of being smart when U go up 2 BLOCK
my feet R mad quick
my delivery is sick
...a fast offense, U know i can ROCK!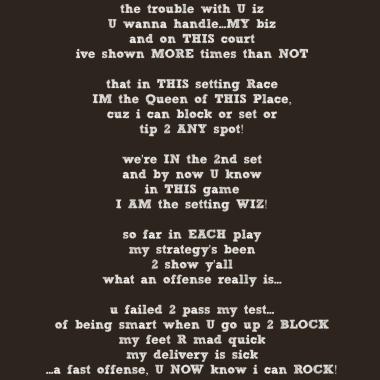 ---
copyright April Chapple 2013 - 2017
---
More Volleyball Setter Sayings
Here's another one of the volleyball setter sayings for
Volley.Brag.Swag that's specifically for the fellas: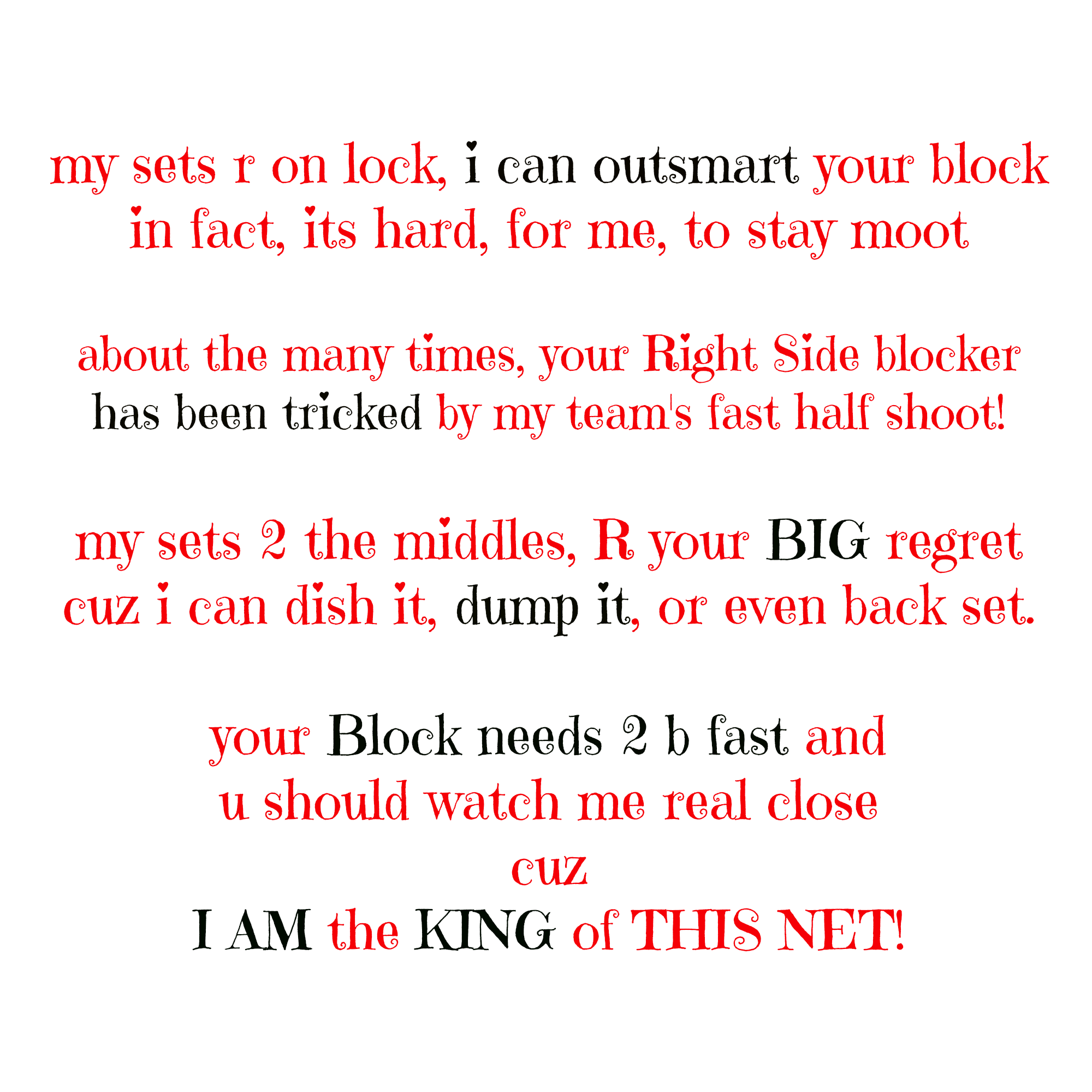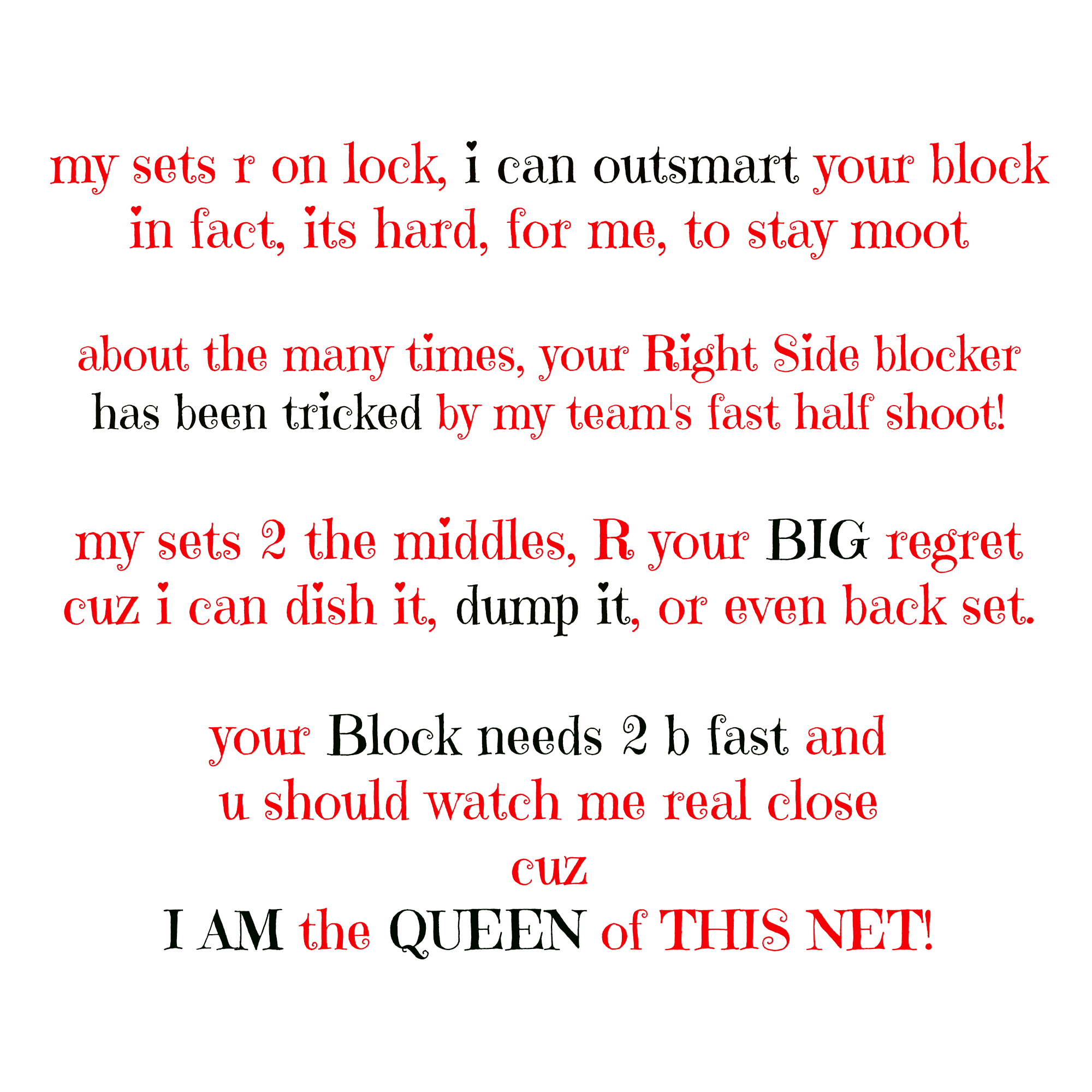 ---
copyright April Chapple  2013  - 2017

---
As I develop and complete more volleyball setter slogans I will share
them here on this page.
Check back often, I'll add more volleyball setter sayings to this page
weekly!