How To Play Beach Volleyball Competitively Why Learn The Beach Basics?
High school volleyball players who love the game can learn beach volleyball, play competitively and earn a college scholarship while improving indoor skills. 
Why should you learn how to play beach volleyball?
Beach volleyball play has become extremely popular especially among younger American female volleyball players thanks to the Olympic dominance in the sport by three-time Olympic gold medalists Misty May Treanor and Kerri Walsh Jennings.

These two champions have won millions of followers worldwide who've watched their televised appearances in each of the last three Olympic games as they competed against the best beach volleyball players in the world.
Beach Volleyball Play Competitively So You Can Earn A College Scholarship
Thanks to the growing popularity of beach volleyball players, girls can now earn volleyball scholarships that cover the tuition for their college education.
How cool is that? We've come a long way baby.

Let's look at the big picture here.
With the acceptance of sand volleyball as an official NCAA athletic event, girls who play volleyball on their high school team, who may not be the tallest on their team, now still have a realistic opportunity of earning a scholarship if they choose to invest time and effort into developing their sand skills.
Beach Volleyball
Play indoor or sand what are the differences between the games? 
The wind, sun and sand
Playing on a flat surface
Moving on the sand is different
The wind, the sun and the sand present a whole different set of elements that players need to get used to when they learn how to play beach volleyball.
These three elements have a profound effect on how players perform the typical indoor volleyball skills on the beach.
    Beach Volleyball
Is It Hard To Learn How To Play On A Sand Court?
Indoor players have the luxury of playing on a flat hard volleyball court.
Playing on a flat surface
Beach volleyball play on a flat surface is easier for players to run on.
The same thing goes for spiking a volleyball, on a flat hard wooden floor its much easier to feel your legs and feet underneath you as you take a three or four step spike approach.
Moving on the sand is different
Running and jumping in the sand is completely different and takes time to get used to.
Just like babies learning how to walk new beach volleyball players need time to learn how to walk run and jump on the sand.
What are "sand legs?"
You need time to develop your "sand legs" which is a beach volleyball term used to describe
gained by players who are used to playing on the sand.
For more differences between indoor and beach volleyball read
Beach Volleyball Play
Can You Set in Beach Volleyball?
Indoor players spend hours learning how to set a volleyball with their hands.
This technique isn't always the best choice for beach volleyball girls who are newbies playing the sand game.
When you
play in the wind,

under the hot sun and

on top of an uneven 

sandy surface
it pays to learn how to bump set a volleyball accurately to your partner so they can take a swing.

Changing how you set a volleyball on the beach requires time to get your legs use to running and jumping in the sand so
are important elements when learning how to bump set.
Beach volleyball girls who want more information on how to bump the volleyball, and other sand setting strategies and techniques should immediately check out: 
How To Play Beach Volleyball

Serving in Beach Volleyball
Just like in the indoor game, the overhand volleyball serve on the beach is the first opportunity for a player to serve a point.
This is why with beach volleyball play...girls spend hours practicing how to overhand jump serve or how to float serve on the beach because it's the fastest way to score points against their opponent.

Pro beach volleyball players spend much practice time learning how to serve the volleyball right down the middle of their opponent's court in order to cause the two players problems in deciding who should pass the ball. (Click here to read more about this husband wife serving strategy.)

Beach volleyball players who need to know the 411 on serving in beach volleyball, should check out the article below:

I'm sure you will be able to pick up some information that you can use right away. 
Beach Volleyball Play

Beach Volleyball Forearm Pass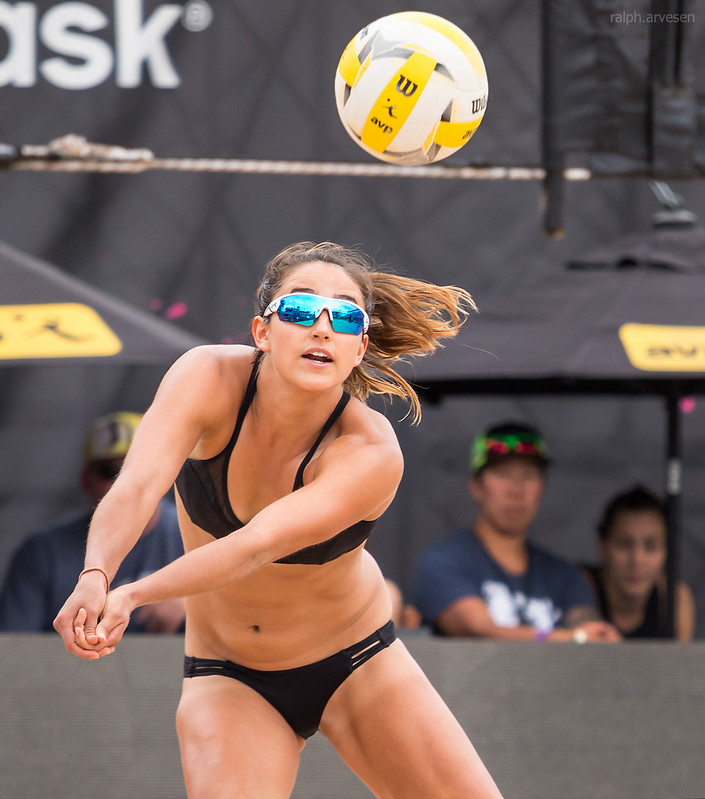 If you can't pass the beach volleyball ball then you can't play the game. This is valid for the indoor game but even more true for new beach volleyball girls learning the sand game. (Ralph Aversen)
If you can't pass the beach volleyball ball then you can't play the game.
This is valid for the indoor game but even more true for new beach volleyball girls learning the sand game.
Not only do you have to
you have to 

maintain your balance on an uneven surface while

delivering a 

well-placed ball to a specific spot on the court that's equal distance 

between you and your partner

without sending your partner all over the 

court.
Beach volleyball passing is tricky, no doubt.
Learning how to be a consistently good passer requires
patience,

lower body strength and 

core development
along with your determination and hours of practice.
For beach girls who need to improve their volleyball passing on the sand be sure to read:  
Who's A Beach Volleyball Girl?
Just so you know when I talk about learning how to play beach volleyball and I use the term "girl" I mean it in an all encompassing way.

As far as I'm concerned
if you like spending hours 

honing your sand skills by practicing and competing on the beach, and

if 

you just happen to be older than 30 years of age
then in my mind...that qualifies you as being a bona fide beach volleyball girl.

Keep that in mind as you read through these pages.
Now, as long as you are one of the thousands of players who want to learn how to play beach volleyball then you've come to the right place.

Beach Volleyball Pictures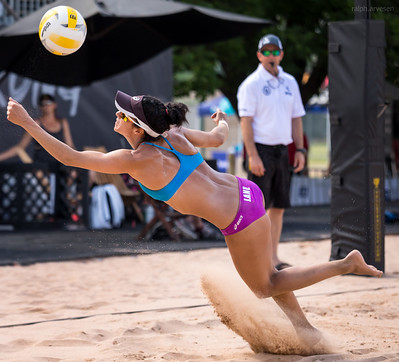 Beach Volleyball Play: The beach pictures that appear on this site appear with the express written permission of the photographers who took the pictures. (Aversen)
The beach volleyball pictures that appear on these pages and throughout this site appear with the express written permission of the photographers who took the pictures.
The pictures of the beach volleyball girls appear with the understanding that they will be used for editorial use on this site only.
Please do not duplicate, copy or use these photos without contacting the photographer for permission.
Thank you in advance for your time and consideration.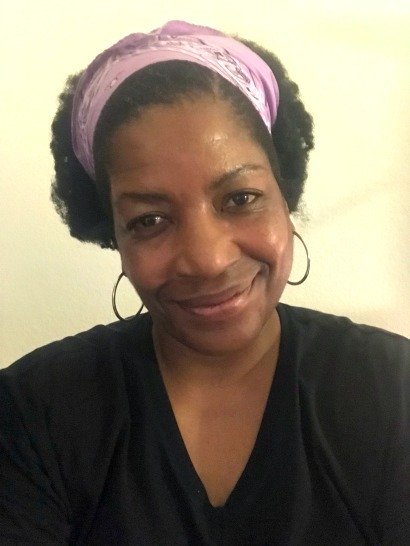 This has been an important message by your favorite volleyball coach! That's me!!
Thanks for visiting.
Be sure to check out more of my volleyball articles by clicking one of the links below!  (April Chapple)
Do You Follow Me on Instagram?
Follow me on Instagram @coach_apchap to improve your game even faster!
I share alot of individual, partner and easy-to-do volleyball serving drills we do in class with my followers.
Many of these volleyball practice drills you can do at home by yourself or try at your next practice with your teammates.

If you're a B team or JV player trying to make varsity next year...your goal should be to complete 1000 reps a day of at least three of the basic skills on your own...volleyball passing, serving and setting should be at the top of the list.