Coach April's Volleyball Instruction For Varsity High School Players 
For 12 years Coach April has given Vegas high school and college players volleyball instruction and continues to offer 2021 boot camp classes and semi-privates.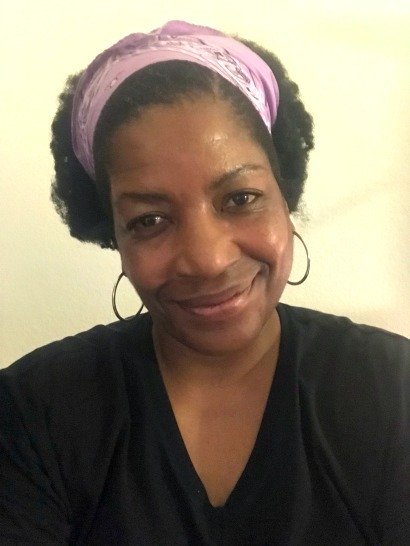 Reserve your private one-on-one or small group training from Oct-Dec at https://www.improveyourvolley.com/volleyball-classes.html. Contact info@improveyourvolley.com
My private and small group volleyball instruction will continue during the 2021-2022 club season from October to April ...only for one on one and groups of 2-4 players age 13 - 18 and 9-12 with 1-2 years experience.
Scroll down to see bookable available sessions
Volleyball Instruction:
Why I Enjoy It
Vegas volleyball instruction! 14 years and running!
I've provided volleyball instruction to Las Vegas collegiate, high school, middle school and youth players and coaches for more than 12 years now.
I love teaching volleyball skills.  

As a player, I was taught early in my playing career by former Olympic players and elite coaches and what I learned from them, worked!
Providing volleyball instruction based on the elite training I received and giving back to the sport whether

a) it's what I do in the gym or
b) through what I share on this site and social media is one of my favorite things to do.  
With that said......let's get started! 
You came here to improve your volleyball skills so let me tell you about the advanced instruction, weekly classes and semi-private training opportunities. 
New! Weekly 2021 Volleyball Instruction Private and Small Group Training Sessions with Coach April.
Click the link or scroll down to read the new schedule of one-on-one sessions and/or small groups of 2-4 sessions available, the registration rules and find out where and when instruction sessions take place and how to pre-register.



New clients MUST email info@improveyourvolley.com BEFORE pre-registering (and hear back from me) with the following information...
position played on high school team and how many years

position played on club team and how many years

if from out of state visiting for the holidays please provide the same information (please expect to provide proof of negative COVID test or vaccination)
Coach April's Volleyball
Instruction Details
For Volleyball Instruction Classes and training -  Location is Its All Volleyball Facility in Henderson Nevada - 530 E. Pamalyn Avenue
No MAKEUPS or REFUNDS FOR MISSED SESSIONS. 

MISSED SESSIONS WILL NOT BE MADE UP OR REFUNDED
For more information email:
info@improveyourvolley.com or
BEFORE payment to make sure session space is still available 

Upon acceptance in a class and after payment you will be emailed a parent/player waiver to sign and your player will walk into their first class.

When you register include with payment:



Refund and Makeup Policy
Please be absolutely sure you can attend the sessions that you register for. These sessions are being offered for a very affordable price. No refunds will be given if a player misses a session.
Making up a session will require an additional $45 to pay for court rental and will be done only if the gym time is available. 
Monday Bookable Volleyball 
Instruction Sessions from October to November 2021  

MONDAYS

October
Mon 18-          4-5 
November 
Mon   8-                    3:30 - 4:30,
Mon  15                   10-11, 11-12, 12-1, 1-2, 7-8
Mon  22                     10-11, 11-12, 12-1, 1-2, 7-8
25- Its All Volleyball Closed
26- Its All Volleyball Closed
27- Its All Volleyball Closed
Mon  29                     10-11, 11-12, 12-1, 1-2, 7-8


December
Dec 6
3 - 4, 4- 5
Dec 13
3 - 4, 4- 5

Dec 20
11-12, 12 - 1
Tuesday Bookable Volleyball 
Instruction Sessions from October to November 2021 
TUESDAYS
October 
Tues 19 -     4-5
Tues 26-
November
Tues 2-        3:30 - 4:30, 6-7
Tues 9          3 - 4, 4 - 5, 5 - 6
Tues 16        3 - 4, 4 - 5, 5 - 6
Tues 23        3 - 4, 4 - 5, 5 - 6
Tues 30
December
Tues 7
Tues 14
Tues 21
Wednesday Bookable Volleyball Instruction Sessions from October to November 2021 
WEDNESDAYS
October
20 
27
November
3
10              12 - 1, 1 - 2, 2 - 3, 3 - 4, 4 - 5
17              12 - 1, 1 - 2, 2 - 3, 3 - 4, 4 - 5
24               12 - 1, 1 - 2, 2 - 3, 3 - 4, 4 - 5
December
1              12 - 1, 1 - 2, 2 - 3, 
8               12 - 1, 1 - 2, 2 - 3, 
15              12 - 1, 1 - 2, 2 - 3, 
22
29
Thursday Bookable Volleyball 
Instruction Sessions from October to November 2021 
THURSDAYS

October
21
28
November
4        3:30 - 4:30, 6 - 7, 7 - 8
11      3 - 4, 4 - 5, 5 - 6
18      3 - 4, 4 - 5, 5 - 6
25- Its All Volleyball Closed
December
2              3:30 - 4:30, 
9              3:30 - 4:30, 
16            3:30 - 4:30, 
30- Its All Volleyball Closed
Friday Bookable Volleyball 
Instruction Sessions from October to November 2021 
FRIDAYS

October
November
5               x
12             x
19             x
December
3
10
17
24
Saturday Bookable Volleyball 
Instruction Sessions from October to November 2021 
Fridays
October
23
November
6
13
20
December
4
Sunday Bookable Volleyball 
Instruction Sessions from October to December 2021