Volleyball Position Numbers How Your Coach Signals You Where To Serve
Volleyball position numbers mark the court zones your coach will tell you to serve in order to make it difficult for the receiving team to run an effective offense.  
You need to serve a volleyball strategically to specific zones on the court that are known by their specific volleyball position numbers in order to make it harder for the opposing team to run a play and score against your team. 

Volleyball Position Numbers
How Does Your Coach Tell You Where To Serve A Volleyball?
Just before you serve many coaches will have you look at them so they can indicate to you which serving zone you need to serve to.
A head coach or an assistant coach while seated on the team bench will hold up a finger so only you can see it and that finger will tell you where you need to serve.
One finger is Zone 1 - RB 

Two fingers - Zone 2 - RF

Three fingers - Zone 3 - MF

Four fingers - Zone 4 - LF

Five fingers - Zone 5 - LB

Closed fist - Zone 6 - MB
Click here to learn why its important for you to know the volleyball position numbers on the court

Volleyball Position Numbers and Serving Zones - Serve the 5/6 Seam 
Volleyball Position Numbers and Serving Zones - Serve the 5/6 Seam and 6/1 Seam
When you serve cross court it gives a passer more time to get in position because the ball is coming from farther away...
Try standing right in the middle of the baseline and serve the seams between the two passers in zone 5 and zone 6 or zone 6 and zone 1. 
Usually in the backrow there are gaps and seams between two passers. 
This deep court serving strategy calls for you to serve deep between two passers to create confusion on the court. 
Both
the left back and middle back or

middle back and right back receivers are
forced to decide on or fight over the "divorce maker" ball that goes right down the middle between the two of them.
If done right, the ball will fall right between the two passers!
Volleyball Position Numbers and Serving Zones  
Serve Short to Zone 2
Why would you want to serve to Zone 2?

The same argument applies here about serving the TALL girl in the front row as an option - if she is in the position 2 spot but there's something else you need to look for.
Look for the setter coming from the right side of the court.

If you serve the front row player who is passing in position 2, when the Setter is coming from the right side of the court...the setter has to 
track the ball that was passed OVER her shoulder - 

her left shoulder while moving towards the net - 

then she has to 

get her hands up quickly

and decide quickly where to set the ball quickly
Why?
Because she has very little time to adjust to a ball that has been passed right from the position she JUST came from.

Or served right to the position she just came from however you want to look at the situation. 

No matter what, if the ball is served to the front row she has much less time to track the ball, STOP, then set the ball especially if its an imperfect pass.
If the ball isnt passed perfectly then
....ALL because of YOUR strategically placed serve.

Here's a little known fact...alot of setters hate cross court serves especially tough hard ones that they have to chase down!
So, the next time you have to serve in volleyball practice - remember to
serve to 

in-between

in front of

and behind
the volleyball court numbered positions on the court. 
Be sure to MAKE your serves count for points in practice.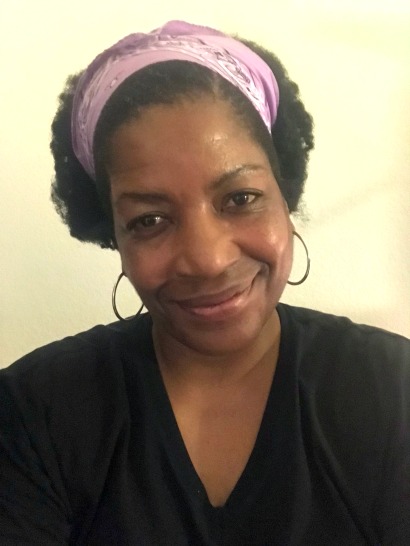 This has been an important message by your favorite volleyball coach! That's me!!
Thanks for visiting.
Be sure to check out more of my volleyball articles by clicking one of the links below!  (April Chapple)
Do You Follow Me on Instagram?
Follow me on Instagram @coach_apchap to improve your game even faster!
I share alot of individual, partner and easy-to-do volleyball serving drills we do in class with my followers.
Many of these volleyball practice drills you can do at home by yourself or try at your next practice with your teammates.

If you're a B team or JV player trying to make varsity next year...your goal should be to complete 1000 reps a day of at least three of the basic skills on your own...volleyball passing, serving and setting should be at the top of the list. 
The Volleyball Serve 




Where Do You Go From Here?
Your options are: 
You can learn more about Serving by visiting the related links below.                            
Follow the suggested reading on our Sitemap page Learning How To Play

 (Sitemap)

Or visit the pages in the How to Play Volleyball section in the drop down menu at the 

top of the page to 

get started. 

Before leaving this page Say "Hi" to Miss Tattoo the Tiger wearing the #9 jersey below.  Miss Tattoo is the starting defensive and serving specialist for the All Beast VolleyBragSwag All Star team.
Photo Credits
"2017-08-07-Matt_Duboff-Women's Volleyball-66"by 2017 Canada Games // Jeux du Canada 2017 is licensed under CC BY 2.0