Volleyball Training How Do You Train For Volleyball With Coach April?
Volleyball training is tailored to identify then strengthen weaknesses, build up performance skills and enhance use of the correct technique of each skill.
Hello Everyone!
Until the City of Las Vegas Parks and Recreations gym re-open any Breakfast club classes and semi-private training classes taught by me, Coach April are on hold until further notice.
Thank you for your patience!
Be safe!
Coach April
Training for volleyball with Coach April how does it work?
How Do You Train For Volleyball With Coach April?
Volleyball training sessions are tailored to help

My Volleyball Training Mission
My volleyball training mission is for each privately and semi privately trained player to

perform a minimum of 100 - 200 reps of a targeted skill in a one hour volleyball lesson

assist and support players in developing confidence in playing their specific position on the court, while developing a college prep mentality
Why is this type of volleyball training so successful?
When a player has a problem, we break down the skill into its multiple upper and lower body performing parts.

Then we focus on building, strengthening or correcting the body parts that perform specific aspects of the specific skill. 
That's why we are successful.  
Because we break down the multiple parts of each skill...and then, body part by body part, we focus and apply exercises that 

build strength strength

increases foot speed

increase body and muscle control in low defensive positions

build stamina and conditioning

increase arm swing rotation speed

improve spike approach foot speed

improve serving technique

improve blocking and swing blocking footwork along the net
to each particular body part that has to perform that skill.  
That's what sets us apart. 
Register For Semi Private volleyball Training with
Coach April
Registration is open for semi-private and private volleyball lessons with Coach April here in Las Vegas. 
Coach April offers semi private and private training for Intermediate and advanced/varsity/collegiate level players.
Email us at info@improveourvolley.com if you have questions.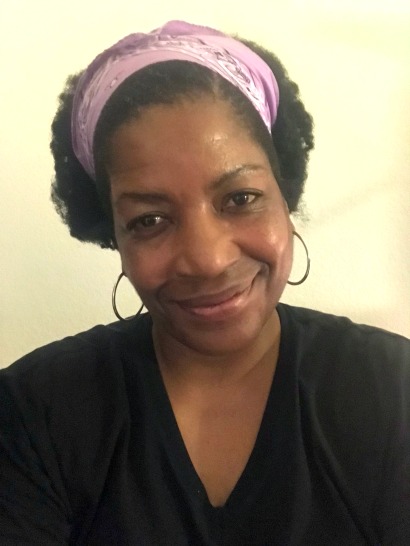 This has been an important message by your favorite volleyball coach! That's me!!
Thanks for visiting.
Be sure to check out more of my volleyball articles by clicking one of the links below!  (April Chapple)
Do You Follow Me on Instagram?
Follow me on Instagram @coach_apchap to improve your game even faster!
I share alot of individual, partner and easy-to-do volleyball serving drills we do in class with my followers.
Many of these volleyball practice drills you can do at home by yourself or try at your next practice with your teammates.

If you're a B team or JV player trying to make varsity next year...your goal should be to complete 1000 reps a day of at least three of the basic skills on your own...volleyball passing, serving and setting should be at the top of the list.