Volleyball Conditioning Drills
Become a faster, stronger, higher jumping, well balanced varsity player with these exercises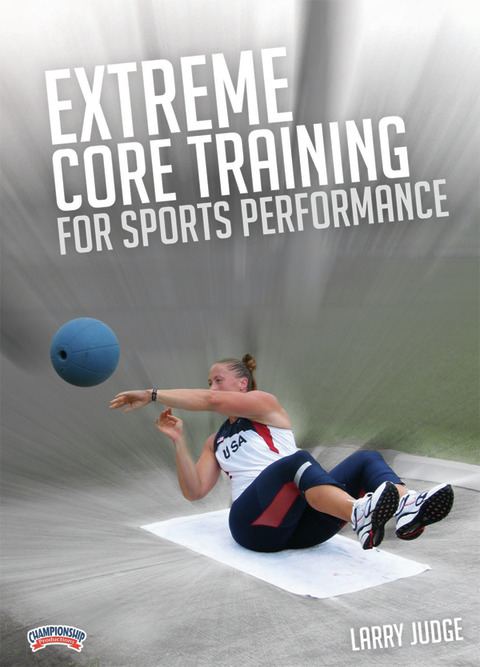 Volleyball conditioning drills are a necessity in any team training
regimen. 
Conditioning takes many forms. From weight training, to sprint and 
running to yoga stretching and balance technical training all these 
aspects of conditioning are essential in becoming a stronger, higher 
jumping, harder hitting varsity player. 
On this page find streaming videos and DVDs I recommend from
Championship Productions featuring advice, drills and exercises from
top coaches who offer their knowledge about various types of volleyball
conditioning drills and learn how to make it work for you. 
Affiliate Disclosure
Here is my disclosure about this section. Read it before you get
started.
In this section dedicated to shopping for volleyball stuff some of the
pages contain affiliate links.
This means, if you buy a product after clicking my link, I might be paid
a "commission" on the sale. I may also earn money from
advertisements appearing on my blog.
I just wanted to let you know that and I thank you in advance for
your time and consideration.
Volleyball Conditioning Drills for Speed 
 Bestseller! 150 Strength and Conditioning Exercises for Volleyball
presented by Cameron Davidson
Features & Benefits
Learn the strength and conditioning secrets of Penn State Volleyball
Increase your athlete's vertical jump, hitting power and defensive range
Develop the competitive fire in your athletes as they train
Bonus: Includes spreadsheet attachments on the DVD with additional drills and written workouts
with Cameron Davidson

Penn State University Head Volleyball Strength and Conditioning Coach
Penn State Volleyball Strength and Conditioning Coach Cameron
Davidson opens his training manual and shares everything he uses at
Penn State for strength and conditioning. This information-packed DVD
includes 150 exercises and variations. 
150 Strength and Conditioning Exercises for Volleyball - Volleyball -- Championship Productions, Inc.
This presentation includes: 

On court areas:
Dynamic Warm up and Stretches

Quick Feet Drills

Plyometrics

Agility Exercises with Competitive Drills

Reaction Drills 

Conditioning
Weight room areas:
Weight Room Warm Up 

Glute Exercises

Clean Variations Box Jumps for training explosiveness 

Squats

Lunge Series 

Bench Press Exercises

Row Exercises

Pull downs and Band Workouts

Back Exercises 

Balance Exercises 

Medicine Ball Exercises 

Ab Exercises 
This is the most comprehensive library of volleyball strength and 
conditioning exercise that has ever been assembled. 
The success of Penn State Volleyball has come with a comprehensive 
training philosophy and volleyball focused strength and conditioning. 
Now you can use these sames techniques, exercises and volleyball
conditioning drills in your program!  129 minutes. 2011.
Bestseller! Speed, Agility and Quickness for Female Athletes and Strength Training For Female Athletes
presented by Andrea Hudy
with Andrea Hudy
University of Kansas Assistant Athletic Director for Sport Performance; 

Only female strength and conditioning coach in Men's DI Basketball 

(Labeled as Kansas' "secret weapon" during the 2011-12 Men's Basketball 

Season)
Andrea Hudy's Training Female Athletes 2-Pack - General -- Championship Productions, Inc.
"Andrea Hudy was instrumental in a lot of the success that we enjoyed during her time with our program. It is not a surprise that success has followed her with any program with which she has worked. There are not very many, if any, better strength and conditioning coaches in the country. "
-- Geno Auriemma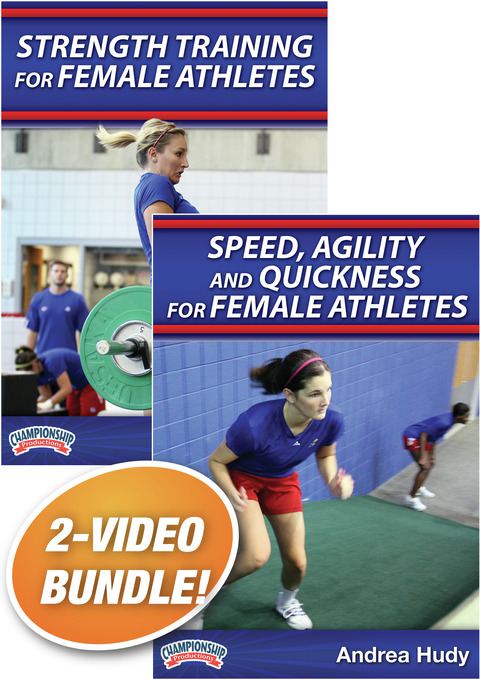 ESPN and the Wall Street Journal call Andrea Hudy "KU's secret weapon!" 
Hudy has been part of two "Final Fours" while overseeing the men's
basketball strength and conditioning program at Kansas and was part
of eight national titles while at UConn in men's and women's basketball
and men's soccer. 
Now, Hudy offers a wealth of drills to enhance your athlete's speed, 

agility and overall quickness. To ensure your athletes gain benefits from 
these drills and avoid injury, Hudy takes the time to discuss proper 
technique for each drill. 
This DVD includes: 
A speed development warm-up progression using an agility ladder and speed hurdles to familiarize athletes with proper footwork.

A series of plyometric jumping drills that feature 1-foot and 2-foot jumps, designed to increase explosiveness. The drills progress from the floor, to mini hurdles, to medium hurdles, to track hurdles, so you can tailor the progression to any level of athlete.

Acceleration drills that focus on first-step quickness, reaction time, and change-of-direction speed. Coach Hudy demonstrates how the drills can be used to train individuals or a group competition.

Areas of focus for improving forward, lateral, and backward speed.

Sport-specific drill adjustments, with ideas on how to maximize results for basketball, volleyball, and tennis.
Recognizing that not every athlete is able to perform at the same level in

plyometric and agility drills, Hudy demonstrates how to adjust a drill's
intensity to encourage success then raise the standard to grow the
athlete's performance. 
Learn the frequency at which you should take your athletes through
these drills and how to progress them safely and effectively. You will also
learn how to make some drills competitive by pitting two athletes against
each other.
Adding speed and agility drills to your training program will make your

team more agile, more explosive and prepare them for the long season
ahead. Use this DVD in combination with Coach Hudy's Strength Training
for the Female Athlete (GD-01495B) for the ultimate 1-2 punch!
53 minutes. 2013.
More Training DVDs from Andrea Hudy
Andrea Hudy's Weight Room 3-Pack - General -- Championship Productions, Inc.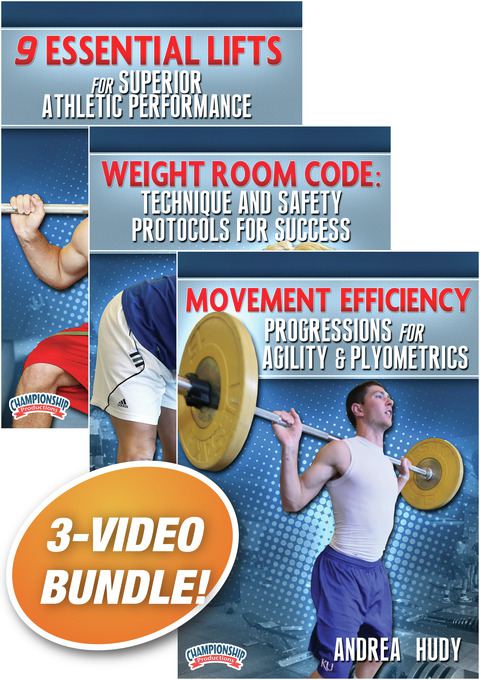 Volleyball Conditioning Drills That Build
Upper and Lower Body Strength 
Bestseller! Innovative Conditioning for High School Volleyball
presented by Gwen Egbert
Play harder and finish stronger
Learn innovative volleyball conditioning drills for your team
Improve your team's strength, endurance, and flexibility for better volleyball
with Gwen Egbert,

Papillion-La Vista South HS (NE) Head Girl's Volleyball Coach;
Has coached 3 State Championships and has coached 5 Runner-up finishes;
All-conference player for University of Nebraska
Innovative Conditioning for High School Volleyball - Volleyball -- Championship Productions, Inc.
Coach Egbert presents an innovative approach to volleyball conditioning drills at the high school level. 
Using her team as demonstrators, Egbert begins with the shuffle split, which uses a med ball and strengthens the upper body. Included are three variations of these excellent volleyball conditioning drills. 

Egbert shares over 15 exercises and variations that help strengthen the upper and lower body, as well as working on the players' flexibility. 
Help your team benefit from these tremendous volleyball conditioning drills 
today! 73 minutes. 2007.
Volleyball Conditioning Drills to Build a Strong Core
Extreme Core Training for Sports Performance
presented by Larry Judge
Extreme Core Training for Sports Performance

with Larry Judge, C.S.C.S.,

USA Track & Field National Chairman for Coaches Education (Throwing Events) 

former University of Florida Throws Coach
Extreme Core Training for Sports Performance - General -- Championship Productions, Inc.
 This core training program is ideal for any athlete, in any sport, desiring
to move to the next level! 
Many functional activities in sports require the trunk stabilizers in the core
to transfer force from the upper extremities to the lower extremities and
vice versa. 
Movements such as rebounding in basketball, overhead blocking in
volleyball, or pass blocking in football are common examples of this
type of energy transfer. 
Better control of the core will allow you to move faster, change directions
quicker, jump higher and become a better athlete. 
This DVD presents a multi-faceted approach to core training that includes specialized medicine ball work, weighted abdominal exercises, dumbbell circuits, ballistic release work, and Olympic lifting movements. 
Learn how to properly use different training modalities for developing
core strength and stability. 31 minutes. 2006.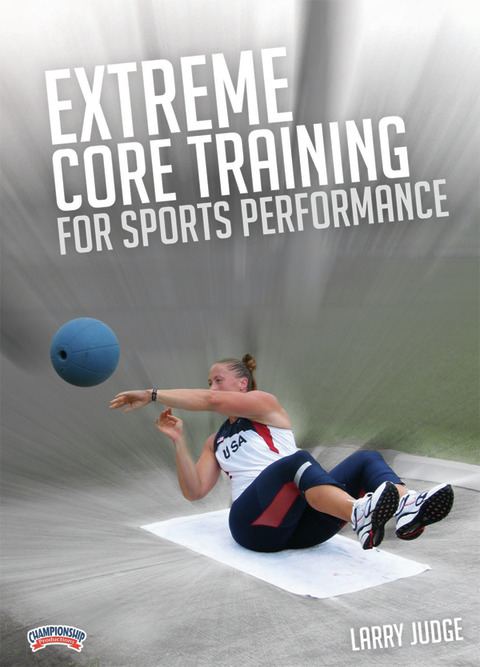 Volleyball Conditioning Drills for Injury Prevention
 Bestseller! ACL Injury Prevention presented by Coach Alan Stein
Don't risk a season ending ACL injury

Prevent injuries through Alan Stein's training program

Learn what to watch for in your athletes to help prevent ACL injuries
ACL Injury Prevention for Female Athletes - General -- Championship Productions, Inc.
Females are four to eight times as likely to tear their ACL as their male
counterparts. 
The highest rate of incidence occurs with young women from 15-25 years 
of age that play sports that require quick change of direction, pivoting 
and jumping. 
Coach Alan Stein's ACL injury prevention program focuses on safety, 
technique/form, footwork, low athletic stance, slow movement strength 
training, repetitions, time efficiency and productivity. 
Stein believes that agility and footwork training - proper landing, jumping, starting and stopping mechanics - can prevent injuries. When an athlete lands, the weight needs to be equally distributed within the foot, promoting soft landings. 

Other key items to watch for are enhanced balance, body/joint 

awareness, movement technique, and muscle strength (especially the 

hamstring). There are two main non-contact mechanisms that have 

been identified; planting/cutting and straight knee landing. 
Dynamic flexibility and plyometrics are the ideal way to prepare your athletes for competition, and reduce injury. 

Next is a look at exercises in the weight room that add strength and durability in athletes. 

Stein also shares various symptoms of ACL injuries; guidelines are the same for women as they are for men.
42 minutes. 2008.