About Coach April Chapple
 Coach April Chapple is a former USA National team member professional indoor and beach volleyball player coaching in Las Vegas for the past 8 years.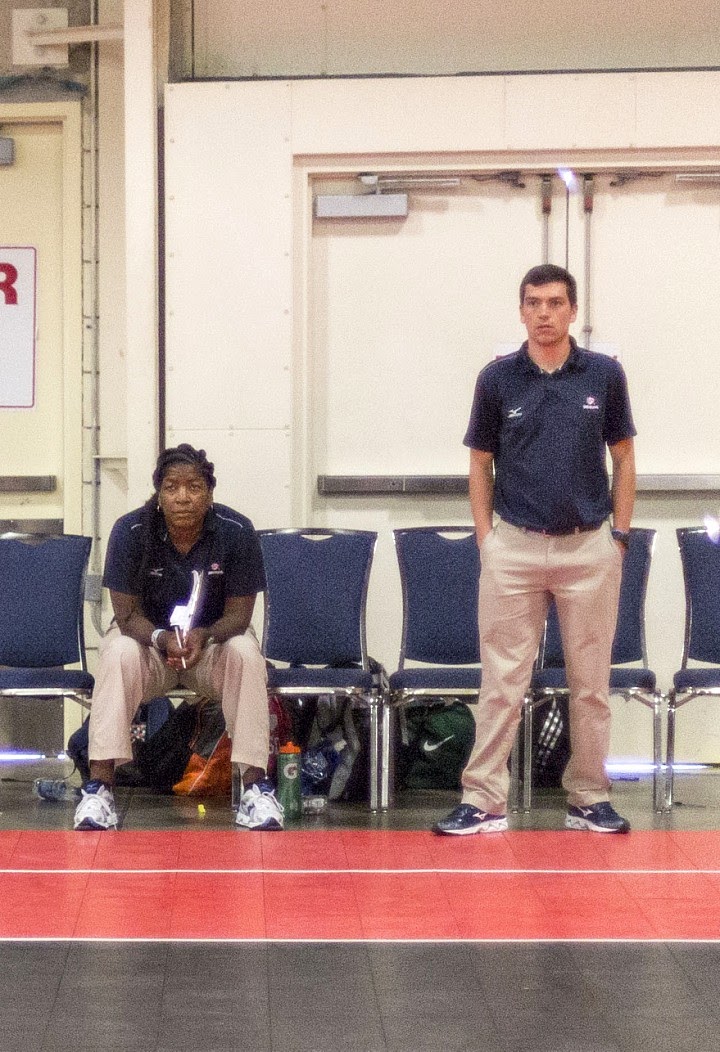 About Coach April Chapple, seen here while coaching at the USA High Performance Volleyball Championships, Fort Lauderdale, FL 2016.
Learn more about Coach April Chapple....
Coaching in Las Vegas
Highlights
In the last four years more than 20 players have been chosen or invited to play on USA Volleyball High Performance teams, and one, setter Kami Miner, in the USA High Performance Championships
Volleycats Elite Tigers coached by C'era Oliveira and assistant coach Phil Merrill earned a Silver medal in the Open division at 2017 AAU West Coast Championships held in Las Vegas 

Volleycats Elite Tigers coached by April Chapple and assistant coach Phil Merrill advanced to the semifinals in the Open 15s division of the Far Westerns National Qualifier held in Reno Nevada. Tigers finished in 4th place overall after going  8-0 their first day of competition. 
Danielle Berry first Volleycat player to receive a volleyball scholarship.
About Coach April Chapple
Volleycats Elite VBC, Club Director
2014 - 2018 Volleycats Elite VBC - Club Director

Tigers Elite 14s, Cougars Elite 15s
Volleycats Elite Panthers coached by April Chapple dab after finishing first in their pool on Mandatory Day 3 in the SCVA tournament.
Tigers Elite 14s, Panthers Elite 15s, Cougars Elite 16s
For the second year in a row Volleycats Elite players dominated the Max Preps Volleyball Statistical Categories Top 10 rankings 

Three Volleycats helped lead Silverado High School to the finals of the state championship
Tigers Elite 15s, Cougars Elite 17s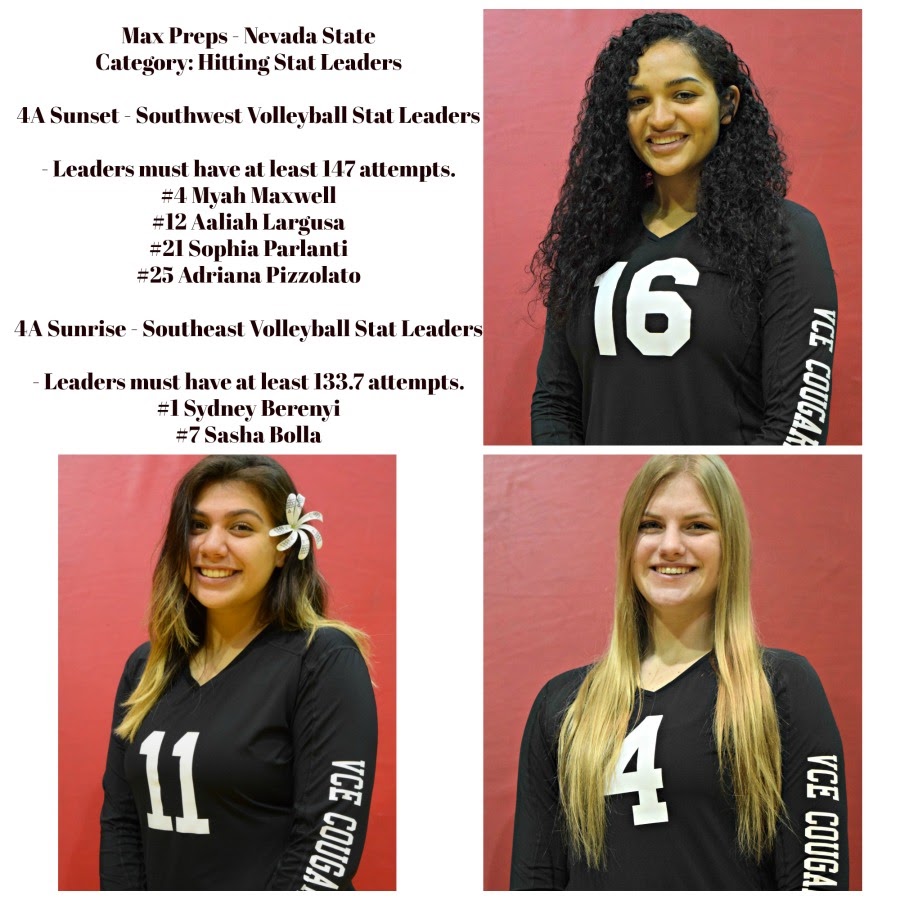 Hit Stat Leaders
Aces Stat Leaders
Assists Stat Leaders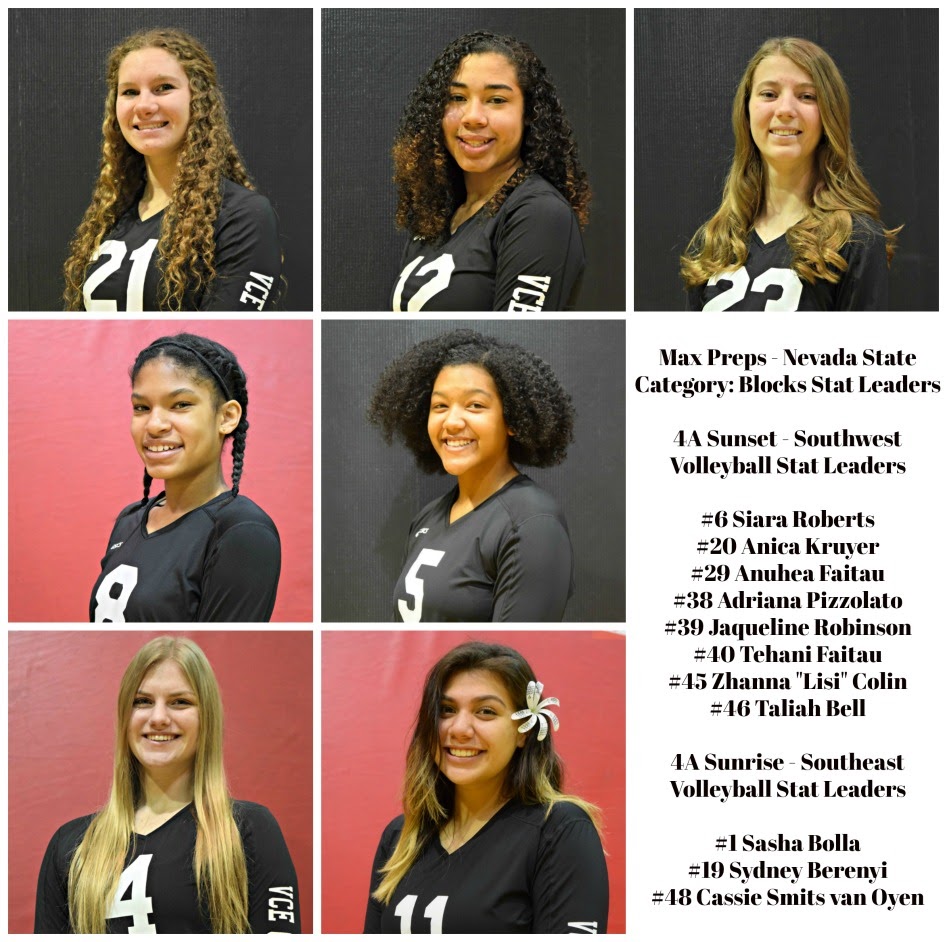 Block stat leaders
About Coach April Chapple      

Author, Writer, Journalist
websites: Improve Your Volleyball formerly Inspiring Female Volleyball Players.com, Volleyball Voices.com, The Volleyball Voice and Volleycats Elite.com 
About Coach April Chapple: 
Photography
work has been published in many of the top Italian magazines and publications including

 MAX, Corriere dello Sport, the cover of the Gazzetto dello Sport magazine, the Gazzetta di Vicenza, and all three Italian volleyball magazines.
Hall of Fame, University of Tennessee, Knoxville
Four time All American

The first four-year volleyball Hall of Fame Inductee at the University of Tennessee, Knoxville.

Inglewood, California native is a former US National Team member 

represented the US in indoor women's professional Italian league for eight years
My Freshman year as a Lady Vol- University of Tennessee Knoxville
Having attended the University of Tennessee, Knoxville from 1981-1985 coached by Bob Bertucci I'm a member of the only volleyball team in UT Knoxville history to

1)win three SEC (Southeastern Conference) championships in four years and 2) to qualify for the NCAA Championship playoffs four years in a row. 
University of Tennessee Knoxville - SEC champions- Junior Year
Statistical category results still rank in the top ten rankings in the SEC - records that stand for more than 30 years 

Southeastern Conference MVP

All SEC Conference team - 3 yrs

SEC Tournament MVP
About Coach April Chapple: 

Professional Volleyball Player
Eight year professional volleyball player playing in Italy

Finalist Italian League Championships

Finalist Italian Cup Tournament

Finalist European Cup of Cup (Coppa delle Coppe) Tournament

First round draft pick and First Team All Pro - Major League Volleyball - New York Liberties

First round draft pick and First Team All Pro- Team Champion - Budlight Fours (ESPN) 
About Coach April Chapple: 


Beach Volleyball Player
Voted Budlight Four Person Best Left Side Hitter

(WPVA) Womens Pro Beach Volleyball Association member

(AVP) Association of Volleyball Professionals

(FIPAV) Italian 3x3 Beach Champion with partners Simonetta Fillippini and future Italian Olympian Laura Bruschini

(CBVA) California Beach Volleyball Association - earned #1 ranking in the state of California

(FIVB) as high as #80 ranked in the world

Manhattan Beach Six Man - won first place title twice, second place title twice
About Coach April Chapple: 
Former Teammates
Me, Five-time Olympian Danielle Scott and two-time Olympian team captain Kim Oden
Former teammates include three-time Olympian, Olympic MVP and silver medalist and current UC Irvine coach Paula Weishoff, two-time Olympian Elaina Oden, her sister two-time Olympic team captain Kim Oden, three-time Olympian and USA Volleyball team captain Tammy Liley, AVP Beach volleyball pro Dianne Shoemaker DeNecochea, WPVA standout Heather Hafner along with beach legends and Olympians Karolyn Kirby, Liz Masakayan, Mary Jo Peppler, Ruth Lawanson and many European, Asian and South American Olympians and World Champions. 

Former teammate indoor Olympian, world beach champion and two-time US Olympic beach volleyball coach Liz Masakayan at Stupak visiting a Boot Camp class.
Two-time Olympic gold medalist and my first ever pepper partner (age 13) Eric Sato on a visit to Stupak
Me and former teammate and opponent in the Italian league USA Volleyball Olympian Ruth Lawanson
Me and friend, former teammate and University of Hawaii NCAA champion, current head coach at San Diego State, Olympian Deitre Collins at Stupak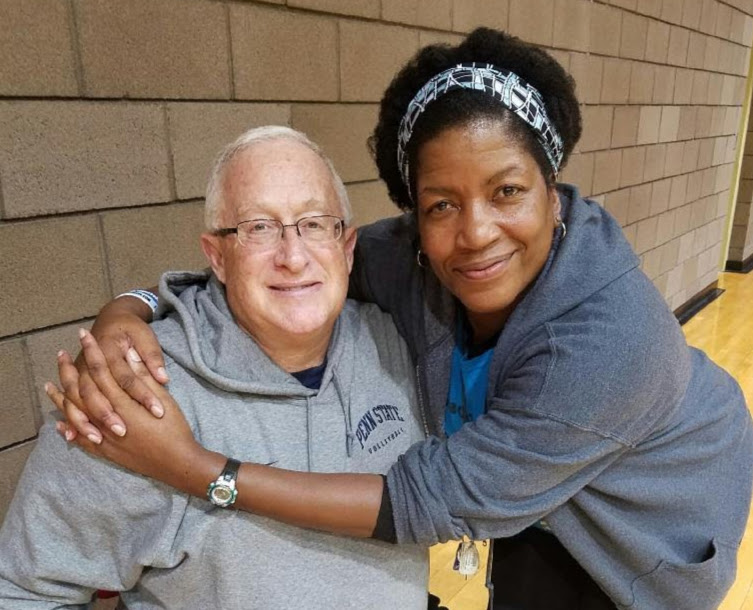 My mentor and former coach, seven time NCAA champion head coach Russ Rose comes to Stupak to visit.
coached by some of the top volleyball coaches in the world including 
Taras Lyskevich - USA National Team

Russ Rose - 7-time NCAA Champion

Mick Haley - USC 

Bob  Bertucci - Tennessee

Claudio Piazza- Parma, Italy

Mary Jo Peppler - New York Liberties

Nina Matthies - Beach Doubles

Elaine Roque - Beach Doubles

Mark Barber - Beach Doubles

Part Zartman - Beach Doubles

Joel DeNocochea -  Beach Fours

Claudio Cuello - Italy

Claudio Cattani - Reggio Emilia, Italy




Gary Sato - Club
Me and my big bro Gary Sato (club coach) at the USA Volleyball High Performance Championships in Fort Lauderdale, Florida Gary Sato - older bro Eric Sato, two-time Olympic gold medalist as former US Men's Olympic Asst coach, USC Men's Asst coach, former Japan Men's Olympic coach, president of Association of Beach Volleyball Coaches Association, USA Volleyball Boys High Performance
2014
2015 

USA Indoor Girls HP - Tryouts in Los Angeles April 19 - Evaluator Setting

Future Select National Training Program Apprentice Coach

Club Director, Volleycats Elite VBC
2016

USA Indoor Girls HP - Tryouts in Los Angeles April 11 - Lead Evaluator - Setters

USA Indoor Girls HP - Tryouts in Los Angeles April 17 - Lead Evaluator - Setters

Assistant Coach for the USAV Youth Continental Team Program at the USA High Performance Championships, Ft. Lauderdale, FL from July 14 - 24, 2016. 

Club Director, Volleycats Elite VBC
2017, 2018

Web Author
Dear Beach Volleyball,

VolleyBragSwag

VS&Q 

Volleyball Sayings and Quotes
Related Links: 

Las Vegas Volleyball Instruction 
Improve Your Playing with Coach April
The History of Volleyball Voice Boot Camp Classes
Coach April on Coaching in Vegas