Improve Your Volleyball Blog
Improve Your Volleyball Blog
---
Short on Time?
Search This Site

---
---
The Improve Your Volleyball Blog is my mini-journal containing photos, stories, articles and tips about how to improve your volleyball game and make your varsity team in Vegas and surrounding areas.
It...
•lets you know whenever any new Web pages appear on Improve Your Volleyball.com telling you about new articles, stories and ideas on how players motivate themselves and teammates, along with awesome volleyball pictures, tips and drills and inspiring volleyball stories on how to become a better player
•keeps you up-to-date with other postings or news about Vegas volleyball instruction, lessons and classes
To subscribe to my Improve Your Volleyball blog (no e-mail address necessary), RIGHT-click on the orange RSS button and then copy-and-paste the URL of this site's RSS feed into your RSS reader. OR...
Or click on the Google, My Yahoo!, My MSN, or Bloglnes button if you keep a personalized home page there.
Just follow their instructions.
---
Read The Improve Your Volleyball 
Newest Pages...
Apr 22, 2018
About Coach April Chapple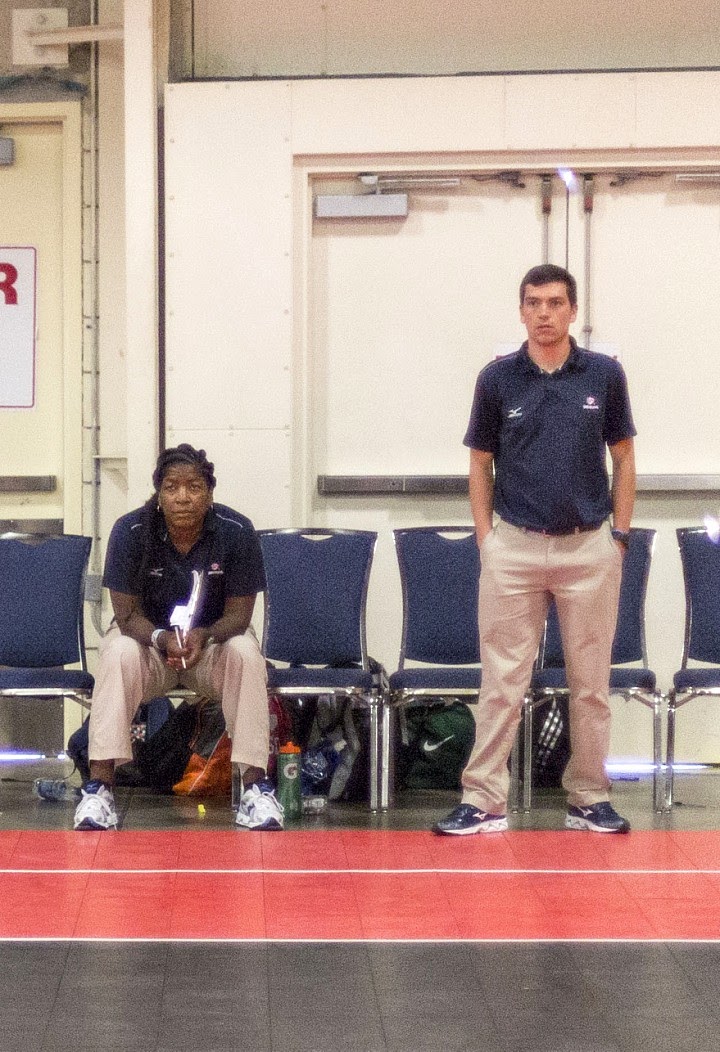 All about Coach April Chapple author of Improve Your Volleyball, Dear Beach Volleyball and Volleyball Sayings and Quotes.
Related Links: 

Las Vegas Volleyball Instruction 
Coach April on Coaching in Vegas

Improve Your Playing with Coach April
The History of Volleyball Voice Boot Camp Classes