A Letter To Las Vegas Volleyball Parents On 2019, 2020, 2021, 2022 Training Trends

My open letter to Las Vegas jr high/high school volleyball parents about my predictions on individual and small group volleyball training trends for 2019, 2020, 2021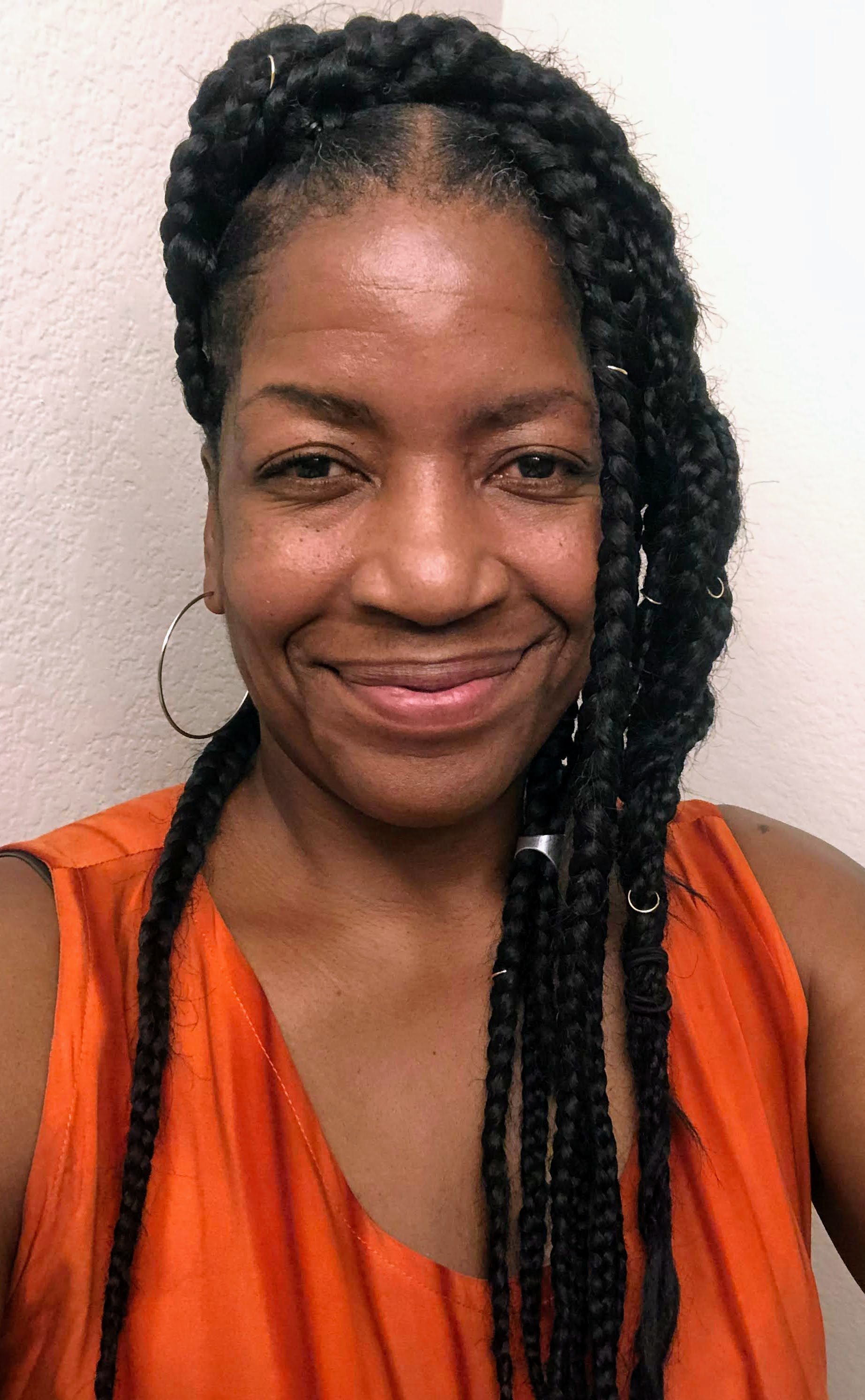 Hello Everyone!
Until the City of Las Vegas Parks and Recreations gym re-open any Breakfast club classes and semi-private training classes taught by me, Coach April are on hold until further notice.
For 2023 I am conducting semi-private training and my award-winning boot camp classes in Henderson at the
It's All Volleyball Facility at 530 E. Pamalyn Ave, Las Vegas, NV 89119
Click here for class schedule, registration information and the latest class sale info!
Be safe and be blessed!
Coach April
Hello Vegas volleyball parents (and players)!
I hope all is well.
Its April 2023 and I'm blessed, gifted, still black and extremely grateful to still be ALIVE and coaching  in the ever changing Vegas volleyball landscape.
I'm ready to finish the year strong with individual and small group training and I'll have frequent FLASH sales during each month so stay tuned!. 
I wrote the article below in regards to 2019 Vegas volleyball coaching trends I foresaw at that time which obviously was pre-COVID season.
Some of the those same trends still stand today so feel free to stay on this page.
But keep in mind
so I've since written a letter to players (and parents) about training trends I foresee happening this year. 
After you're done catching up with the info on this page then scroll back up here to click the title below to read my 2021 article and learn the latest.
Volleyball Las Vegas 
New Yearly Training Schedule
My private and semi-private individual and small group training is offered year round for three months at a time. 
I plan to take several weeks off every fourth month, so my next month will be in April 2024.

Sept/Oct/Nov - December off (2021)
Jan/Feb/Mar - April off (2021)
May/June/July - August off (2021)
Sept/Oct/Nov - December off (2021)
At the end of this article you'll find links to pages with new information on
single player semiprivate training rates and registration




weekly class schedule for the rest of 2021
Club Volleyball
Las Vegas Tryouts
Now in August: The Effect

As many of you Las Vegas volleyball parents have experienced this summer, the SCVA has now changed the club tryout dates in Vegas to match those of the California high school players for ages 15 - 18 from late October to August 3rd. 
That now means that club tryouts for ages 15 - 18 girls high school tryouts take place within two weeks of each other at the beginning of August. 
As a result the demand for our successful high quality individual training like we've offered for the past 9 years will continue to increase.  
As usual our spring and summertime boot camp classes were at capacity and often sold out. We were very busy this summer of 2019  with
our June middle school clinics, 

our June high school camp featuring five-time Olympian Danielle Scott Arruda and 

with requests from parents who contacted us in June and July trying to squeeze in private training before high school tryouts

 
Not only are June and especially July our busiest times of the year but in July there's an annual citywide NBA basketball tournament that seriously limits the amount of gym time available for other events. 

I'm writing about this here so parents, especially middle school parents can start marking their calendars now for next year to start registering for volleyball training and classes early.
Thank you for following us and continuing to support what we do as we continue to increase the numbers of players who reach their goals and make their varsity, JV and B teams.... many who are newcomers to the sport and have never played club ball or NYS before coming to us. 
The Importance of Training Early
During The Year
Our most accomplished athletes and success stories have historically done two things...they work with us during their school volleyball season and during their club volleyball season. 
Our
USA Girls Youth National Team

Gatorade Player of the Year

4-time All State

3-time All State

USA High Performance 

Freshman varsity team
..players all have something in common.
"Kami was just selected to travel to Cairo, Egypt Sept. 5-14 for the U18 FIVB World Championships! It's crazy how far she's come and now considered one of the top U18 Setters in the WORLD. And it all started at that tryout at Stupak when you saw her SET!" (Harold Miner)

THIS GIRL right here ....just made the 
US Girls Youth National Team roster that will represent the United States this year in Cairo, Egypt from Sept 5 - 14. .
.
CONGRATULATIONS KAMI "Xplosive" Miner

They were serious athletes with goals who made training with us a priority. 
They have vision boards or goal notebooks or goal posters on their walls that motivated them to do ...the training...do the reps...to grind and to sacrifice. 
They knew/know the importance of getting tons and tons of quality reps and on point, accurate feedback on how to improve their individual volleyball skills. 

Many came to train and practice with us not only at our infamous Saturday morning practices but more importantly after high school practices on non-game days to attend one of our Boot Camp classes or to get their semi-private training reps done. 
Volleyball Las Vegas
What I Predict For The Future
Ten years ago I created the original boot camp class style of volleyball practice which at the time, and still is, a tougher form of training which entailed the use of more reps in a short amount of time, strength and conditioning and mental toughness training all combined in one 60-90 minute training session.
Since then,  I've seen Vegas volleyball begin to grow and develop with other clubs making great improvements in the last few years  thanks to their improved coaching and player development.
We still have quite a ways to go but Vegas volleyball is continuing to gain respect as shown by club tournament finishes and with more and more athletes than ever before getting recruited just in the last few years.
I predict that the girls Vegas volleyball landscape will improve even more significantly starting with the 2019/2020 club season because we have
a few new clubs hiring and/or training better coaches

clubs headed by or re-inforced with two former Olympians (Stacy Sykora and Charlene Tagaloa Whitted) 

a new UNLV women's head volleyball coach who is investing time and energy in recruiting and really interacting with the Vegas girls high school volleyball community (finally)
Along with these positive introductions to the Vegas landscape... more high school teams besides Gorman are travelling during the preseason to compete in prestigious out- of-state tournaments ..which with eventual good results in those tournaments will help Las Vegas teams rank higher in national prep volleyball rankings like the ones sponsored by maxPreps, PrepVolleyball and Volleyball Monthly.  
These various factors...
Two former Olympian players who will raise the standards of practices and club play while seeking taller, faster, stronger athletes to coach and train (be ready basketball and softball players)

an "invested in our community Division I UNLV coach" willing to recruit homegrown players

participation in tougher more prestigious high school tournaments 

participation in higher levels of club volleyball tournaments (Open Division or bust no matter how tough it is at first)
will lead to the need for players to continue to learn what it takes to compete and win against nationally ranked teams...
To do this Vegas players will have to match their training habits and their workout regimen to those of players around the country during their high school and club season. 
Quick question...
For how much longer are we going to host large prestigious high school and club tournaments in our own backyard every year and not have 1 or 2 teams that rank in the top ten?
We can't win at home? Just asking....
What Do They Have
That We Don't...Yet!
Nationally ranked teams with players who get recruited to play in college...have taller, faster, stronger, smarter players...PERIOD. 
1. Players reach higher so they play much higher above the top of net..so many more are taller.
or
2. Players have the muscle development strong enough to help them jump higher so they can hit at higher levels above the net... so many more have higher vertical jump measurements.
or
3. Players have a higher volleyball IQ and know when, where and how to hit
so they score more points than the opposing team's hitters. 
4. Nationally ranked teams have players on club teams who compete regularly in OPEN/National division level tournaments...so more have more experience and courage.
The OPEN division has the teams with the tallest players competing at the fastest, strongest most intense levels of the sport at the junior level.  (The highest level is Open, followed by National, USA, American and Patriot.) 
5.  During the club season the regimen for most nationally ranked Open division club teams is intense and requires mandatory weight training two-three times a week along with sprint/speed training two times a week at a minimum in a addition to four practices a week to prep for 70 game seasons. 

I know this because for three years as the Volleycats Elite Club club director I hired an in-house strength and conditioning coach (Coach Dermot Thomas) who trained all our athletes 2-3 times a week for both weights, speed and agility training.

This was unprecedented, (especially for the price paid) for a girls volleyball club in Vegas to have a regimented disciplined strength and conditioning program included as an integral part of weekly club practices, but I was modelling after what many of the top Southern California teams do. I grew up following this regimen as a junior player in SoCal where its the norm.
I believe that girls volleyball in Las Vegas will be headed in that direction. 
There is a mental muscle and emotional strength that athletes build in the weight room in addition to the physical training.
Competing regularly against athletes that are 6'1 and over takes physical strength regardless as to how tall you are. And that's something that Open division players and pro players commit themselves to.

In semi-private training we focus on the technical work but that needs to be supplemented by a disciplined regimen of weights and sprints and conditioning if one wants to compete against (and hit against and block against) players who are 6'1, 6'2" and 6'3" that regularly play in Open division tournaments and who train in the weight room six months out of the year and who play on nationally ranked high school programs who travel across the country to compete in 60, 70+ matches a season.

That's been the norm for top high school teams for years now.
We aren't there yet but I predict that's the direction we are headed especially when I see for example Palo Verde girls high school team now with a dedicated sports and conditioning trainer doing the types of volleyball specific strength, speed, agility and coordination drills that top volleyball programs both high school and college regularly do for injury prevention and for player development. 

I could be wrong but these are my thoughts on where I think the state of girls volleyball Las Vegas style is headed and for me it looks positive. 

Thanks for taking the time to read this.
For some parents this may be good news and I hope for many it may be a guide on how to proceed and help plan a realistic volleyball future for your player because there's room for everyone at all levels. 
Scroll down to click on the new information you'll need moving forward with us during the fall/winter and spring 2022/2023 school club season.