Volleyball Images of Outdoor Volleyball Courts Beautiful Court Photos
Outdoor court volleyball images are a common photographic subject among amateur and professional photographers alike. 
For some reason that I haven't figured out yet there's a special place in the camera arts for outdoor court volleyball images.
The shot of a single net standing alone somewhere on a lonely beach, or a cityscape or picnic area with a scenic background is a common theme among amateur and professional photographers alike.
As a former pro photographer myself, photographing the players was my favorite pastime.

I had easy access to the top players and coaches in the world since I was playing with them, or against them, or for them at the time, while I was in Italy.

I had easy access to the top players and coaches in the world since I was playing with them, or against them, or for them at the time, while I was in Italy.

So I took the opportunity to document those moments on film.


I took portraits and pictures of players that I was on the team with and with the consent of the subjects I would show them to the reporters who would come to the games to interview me. 
But as a former professional volleyball player and despite being drawn to human subjects  I loved studying and viewing gorgeous stills and landscapes with the outdoor court as the main subject.
Beach Court
Volleyball Images
Whenever players participate in a tournament, there's the chance that they walk away with a couple of photos of the beach player with their hand behind their back showing the usual beach hand signals.
Being one of those subject's that every person with a camera takes a picture of once in awhile there's an image or two that really stands out from the thousands that have been taken. 

Apart from being one of those great pictures of people playing volleyball this image evokes a feeling that most tournament players have felt of late day competition when the courts are full, people are competing or cheering those on who are, while the sun continues to creep pass the midday point signaling the start of ...the playoff rounds...

Outdoor Court
Volleyball Images
Volleyball nets and poles are a great photographic subject in all types of weather. 
Whether underneath cloudy skies, or just at the right time when summer leaves turn into fall leaves or even in the dead of a winter during a snow storm, somehow the outdoor court is a subject that photographers always include in their photo archives.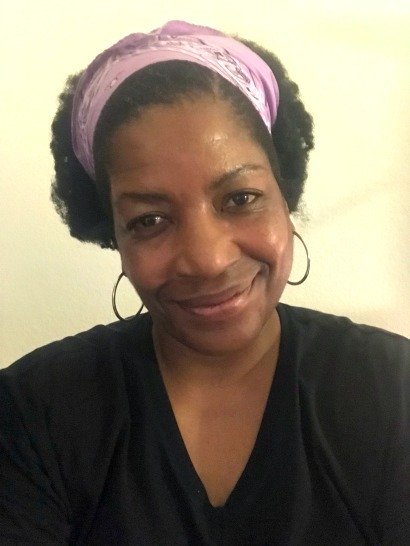 This has been an important message by your favorite volleyball coach! That's me!!
Thanks for visiting.
Be sure to check out more of my volleyball articles by clicking one of the links below!  (April Chapple)
Do You Follow Me on Instagram?
Follow me on Instagram @coach_apchap to improve your game even faster!
I share alot of individual, partner and easy-to-do volleyball serving drills we do in class with my followers.
Many of these volleyball practice drills you can do at home by yourself or try at your next practice with your teammates.

If you're a B team or JV player trying to make varsity next year...your goal should be to complete 1000 reps a day of at least three of the basic skills on your own...volleyball passing, serving and setting should be at the top of the list. 
Do You Take Volleyball Court Photography?
I know you've taken the perfect volleyball court image, that you're just dying to share!

Well now we hope to motivate you to do so...

If you have a fantastic picture of a volleyball court surrounded by players, nature or that scenic with the beach volleyball court as the focal point that needs to be shared then we'd love to share your work with our audience.

Do you have a selection of indoor volleyball pictures that are imaginative, one-of-a-kind example of your photographic genius?..

Do you have a set of volleyball court pictures that represent your ability to combine still life with sport imagery?

Please share your volleyball court photography, whether you are a bona fide working photographer or an ambitious amateur, we encourage you to share examples of your best volleyball court images with our readers.
It's easy!

Be brave! Step up and show us what you have...the more creative you are, the better.

Our readers will love to provide their feedback on your volleyball court photography, please allow them to share in the beauty of your work.

You can submit up to four images of your best images captured in a photo.
When you submit more than one image, each photo will appear as a thumbnail image in the submission that you submit. Each thumbnail will be clickable to show it as a larger image.

We reserve the right not to publish work that is inappropriate for our readers and that does not contain any indoor, sand or beach volleyball courts as the main theme or component of the image.
Volleyball Images:
Where Do You Go From Here?
Good times! Where do you need to go now? Here are three options: 

Learn more about Volleyball Images 

Follow the suggested reading on our Sitemap page 

Learning How To Play

 (Sitemap)

Or visit the pages in the 

Volleyball Pictures section in the 

drop down menu at the 

top of the page

.