Indiana Volleyball Schedule, Coach and Athlete Quotes and Interviews at
Big Ten Volleyball Media Days
Coach Steve Aird with players Camryn Haworth Paula Cerame at the Big 10 Volleyball Media Days event discuss the Indiana volleyball schedule, players and season
The Big Ten Volleyball Media Days event on Monday, August 1, 2022 in Chicago, Illinois at the Big Ten Network was attended by interviewees Indiana head coach Steve Aird and top players Camryn Haworth and Paula Cerame who discuss the Indiana volleyball schedule, the upcoming season, the effects of the NIL, the recruiting success for the team and a preview on the NCAA tournament.
"File:Alekno Aird.jpg" by Trojan23fan is licensed under CC BY-SA 4.0
.
Coach Steve Aird with players Camryn Haworth Paula Cerame at the Big 10 Volleyball Media Days event discuss the Indiana volleyball schedule, players and season

COACH AIRD: I want to say thank you to the conference for putting this on. I think it's been incredible for us so far to spend some time here, to get to know this building. I've been around the Big Ten for 20 years. I've never been to this facility. Pretty impressive, incredible people.
I'm going to start with a story because I think it's time for a story. This is the first time since 1991 that the Big Ten is starting a season without Russ Rose of Penn State who is my mentor, a second father.
We had a rule when we were on the road all the time, and I was lucky to be on staff there for a long time, he had a no-tie rule.
When we got on the bus and the bus drivers were all formal, he'd say no ties, there's no ties allowed.
So for me, rocking the no tie was an homage to my mentor and hopefully he's enjoying a cigar and some sun down in Florida, but we miss him desperately.
Wanted to say thank you to Indiana, the administration, Scott Dolson, Mattie White, Jeremy Gray -- and the Women's Excellence Initiative. We were in Europe in May due to some incredible alums and people giving back so that we would have the opportunity to compete internationally and play against some unbelievable teams.
So we've had a huge spring.
Fantastic development for the group and certainly for the chance to get to travel internationally.
Coach Steve Aird with players Camryn Haworth Paula Cerame at the Big 10 Volleyball Media Days event discuss the Indiana volleyball schedule, players and season

Coming off the pandemic, the fact that we were able to take the group international and play some unbelievable volleyball, we flew into Prague and out of Milan and certainly had opportunities to bond.
And then I think the girls have had a huge summer. Again, I'm sure Coach Cook and company will talk about our desire to have access to the players in the summer. We can't. It's a challenge coming in with 17 days and we've got to get ready to go. We're awfully jealous of football and men's and women's basketball; they get time to spend together.
I know the players, we've talked about this, just the opportunity to spend time together in the summer would be awesome to be able to train. But nevertheless excited to go into the season.
I think in my first couple of years at IU, we had a lot of really nice victories. We were kind of climbing. We beat Kentucky at Kentucky, and picked off some -- we swept Ohio State and beat Michigan and we were kind of climbing.
Brought in a freshmen group of eight players that went straight into the pandemic. Certainly 2021 we were young. We had some issues trying to figure some stuff out and we got to the other side of that.
And now we're just excited, just super excited about the season. I think the group and the team is excited. And very much getting ready to go as we start the preseason here in a few days.
The Indiana Volleyball Schedule Included An International Trip

Q. Considering where the program is and all the things, Steve set me up nicely with softball, but could you talk about that international trip, what it did? I assume much needed for your teams.
CAMRYN HAWORTH: I think it just allowed us to gel. We spent a lot of time together traveling on the bus, exploring cities. We got to branch out and hang out with different people that we wouldn't normally hang out with. I think it brought us a lot closer.
PAULA CERAME: I think that as a teammate aspect but also volleyball-wise we had two weeks that a lot of programs do not have. We were able to train with the coaches.
And I think that was a lot of eye opening for a lot of us. And we just grew so much as a program and individually, getting to work for the individual skills that we don't really get to do that a lot during the summer.
Coach Steve Aird with players Camryn Haworth Paula Cerame at the Big 10 Volleyball Media Days event discuss the Indiana volleyball schedule, players and season

Q. Were there any particular moments or particular incidents on the trip that really stuck out for you in terms of the growth of the team besides just the fun things you thought of?
CAMRYN HAWORTH: The last thing we got to go to Lake Como, explore for the day. And then almost the whole team we rented a boat, got to hang out and enjoy the time there without worrying about practices or games or anything that day. We just got to enjoy our time there.
PAULA CERAME: I think the overall experience was incredible. We spent so much time together as a team. We hung out with people that we don't usually hang out with and just opened up our eyes to a lot of different cultures. And we got to explore all those things together, which was super cool.
Coach Steve Aird with players Camryn Haworth Paula Cerame at the Big 10 Volleyball Media Days event discuss the Indiana volleyball schedule, players and season

Q. Steve, you've experienced this league from the top with Penn State. You've experienced now for a couple other programs, trying to work your way up that ladder. What have you learned from trying to build a program? And how can you put that to use as you have gone on over the years?
COACH AIRD: That's a great question. I was lucky when I left Penn State after we won the title in 2013, to go to a Maryland program that was dead last in the ACC. And four years later we had beaten USC and beaten Purdue. And we were kind of on the bubble of the tournament.
And for me the Indiana job was just an opportunity to go to a place and really sink some roots in and be there for a while. I've got a young family, 11, 9, and 6, that spend a lot of time with the girls on the trip, which was a blast.
I thought we were on track, to be honest with you, and I felt really good about the ascent of the program. And not to use the pandemic as -- the pandemic had real life consequences. We've lost people, and Kendall Beerman, a former player of ours, lost her father in it. We take that seriously.
But I brought in eight freshmen into a year where we didn't get to see their faces for about six months. And we started our first match, when we played during that '21 season against Nebraska, starting four freshmen.
We were just young. I think 2021 was a young developmental year. We have a lot of young players we have a lot of faith in going forward that have really developed.
The best thing I can tell you is just that it's baking. It's not microwaving. It's a program that over 50 years they've had one All-American. They had an unbelievable year in 2010 but it's going to take time. And I think it's macro patients, micro hair's on fire -- if I had any.
And the way we work, man, we work hard every single day and we try to keep things in perspective and try to get 1 percent better. And it's an impossibly difficult conference to do that in but I'm wired for that challenge.
I could have stayed at Penn State a long time with Russ, but I wanted the challenge of Maryland. And after building Maryland up to be ready to roll I wanted another challenge. I think it's how I'm wired. It's in my DNA. And I'm excited about the challenge.
Coach Steve Aird with players Camryn Haworth Paula Cerame at the Big 10 Volleyball Media Days event discuss the Indiana volleyball schedule, players and season

Q. You mentioned the class of eight that came in a couple of years ago. This year you only have two and they're both international. What are the challenges of bringing in a smaller class but both international that haven't experienced volleyball a lot in the United States?

COACH AIRD: It's a great question. I think it speaks to a good number of the players in the program now that have developed and are just ready to compete. Candela is an interesting prospect. She's the young lady out of Spain, and she was actually on the tour with us. So she got to play internationally. And she was kind of plug and play. She was ready to go -- very international, a lot of experience. Incredibly easy to be around. Fun kid.
And Melisa was a late addition, but she's almost 6'5" and left-handed and was playing at Fenerbahçe, which is one of the best clubs in the world.
We're excited to get them in the gym, see what they can bring to the table. But they're definitely additions. I think we felt great about our lineup going into it. Candela was a bonus. And Melisa is another bonus.
We're young still. A lot of the core, whether it's Mady Saris or Morgan Geddes or these two international players, we're still young, but experienced in a way that we haven't been in quite some time.
Coach Steve Aird with players Camryn Haworth Paula Cerame at the Big 10 Volleyball Media Days event discuss the Indiana volleyball schedule, players and season

Q. You have the most international players, even though Puerto Ricans are American, but you still count as international?
COACH AIRD: Do I count because I'm Canadian? Does that work?
Q. Absolutely.
COACH AIRD: There we go.
Q. The Big Ten in volleyball world now have the deal where you'll be televised internationally. What does that mean for a program like yours that has recruited more international players than most anybody else in the Big Ten and for the league in general?
COACH AIRD: I was fortunate, I've got some great connections in Canada. And we have two Canadian players. But I just know, as someone who grew up in Toronto and southwestern Ontario, the number of people I hear from that watch and consume the Big Ten Network and women's volleyball back home is huge.
It's been problematic internationally to see it. This is unbelievable news for everyone involved. We're really excited about that. And I just think it speaks to -- an event like this and what we're doing speaks to how the game is growing. I think it will matter a great deal.
I think this is another opportunity to talk about the men's game. And we're adding UCLA and USC. I think there's a space for men's volleyball in the Big Ten in time. And I'm hugely excited as a former men's player and being a Penn State guy who was there when there was a men's and women's program, I would love to see, in time, the conference take a good look at it.
And certainly understand that it was really invaluable for me as a student-athlete to be in that kind of culture where both programs were trying to win titles.
So I think all of this stuff is unbelievable. We're really excited and grateful. And I think that Melisa's parents in Istanbul and Candela's parents in Madrid will be able to consume some unbelievable volleyball from the United States.
Coach Steve Aird with players Camryn Haworth Paula Cerame at the Big 10 Volleyball Media Days event discuss the Indiana volleyball schedule, players and season

Q. Do you think it impacts recruiting, not only for you but Big Ten?
COACH AIRD: I think it has to. I still think, I know there's some great pro leagues and some fantastic players, but we tell people all the time this is one of the best leagues for 18- to 22-year-old women in the world. And hopefully showcasing some of the international flavor will only help it grow.
Q. Paula and Camryn, we have seen NIL opportunities for women's volleyball athletes grow significantly over the past several months. I was wondering if maybe you could tell us a little bit about how either individually or as a team NIL has changed for you, either individually or as a team NIL has changed over the last several months, because clearly what that world looks like now is very different from where it was last summer?
PAULA CERAME: I think it has tremendously impacted the world of student-athletes. I think we've gotten a lot of opportunities that we couldn't take opportunities from before.
The whole thing just opens up a lot of business opportunities for those that don't want to continue volleyball in the future.
I personally have gotten several deals, not necessarily huge ones, but some that I've taken the opportunity of. Cam, want to add anything to that?
CAMRYN HAWORTH: I got one through Indiana University that works with charities at Bloomington. That's been really cool to be part of, to see the community grow around that. But just a few here and there, small ones. And I think other people on our team are starting to get more into them.
Yesterday it was reported that culture has become a major issue within the Hoosier volleyball program. Kevin Brockway joins us to discuss some of the allegations surrounding head coach Steve Aird and the program itself.
Coach Steve Aird with players Camryn Haworth Paula Cerame at the Big 10 Volleyball Media Days event discuss the Indiana volleyball schedule, players and season

Q. Have you noticed, has it been easier to have those kind of conversations now than it was last summer or have you two not really noticed a change on that front?
PAULA CERAME: I think before this whole NIL thing, I would get DMs on Instagram, like, I'd love to collab. And I was, like, sorry I can't. But now I get to answer those and have more communication and open a lot more doors to that side of the business.
CAMRYN HAWORTH: I think we're a lot more well informed on this, too, now, so we can kind of understand how to build these relationships with businesses.
COACH AIRD: I think a lot of the credit, too, comes back to the school. I think Indiana has done an unbelievable job of teeing up our young athletes to understanding the logistics and the marketing side of it.
As a coach, you can't really be that involved, which I don't like because I love the entrepreneurial world. I'd love to be able to help and sit and talk. But we're just so well equipped at IU and these young women have opportunities with not only the All TS's [phonetic] of the world and the people they can reach. But the administration has been unbelievable in terms of helping them out.
Q. When you have such an international team as one may say, how do you help integrate them into campus life and cultural life in your college?
COACH AIRD: That's a great question and one that I think I'll be more well equipped specifically after the preseason and this semester, specifically with Candela from Spain and Melisa from Turkey.
Paula was interesting, as Lee pointed out. She played for the Puerto Rican team and was at Florida before she came to us.
The Canadian kids, the culture difference, although unique is not terribly different, and whether they go to school in Toronto or Indiana it's pretty similar.
My personal adjustment from playing with the national team in Canada and then going to Penn State was -- it's a lot of the -- your influence in southwestern Ontario is a lot of the American influence. It's the NFL, you grow up in that kind of world. But I will say that the team, and I think you guys can agree, Candela, her language skills are good. They're both straight A students. I thought that Candela specifically fit -- you might be able to speak to that.
PAULA CERAME: She came on the foreign trip with us. She was super easy to connect with. We all got along super well with her. Obviously sometimes there is a little bit of a language barrier, but I'm always here to help her.
My first language is Spanish. I'm super easy to connect with her, too. I think having those little connections here and there will help us as a team in general to be able to succeed on the court.
Coach Steve Aird with players Camryn Haworth Paula Cerame at the Big 10 Volleyball Media Days event discuss the Indiana volleyball schedule, players and season

Q. What do the three of you think about the Big Ten now suddenly getting much bigger, both in terms of the quality of play and what that means for travel and everything else that comes with this huge change?
PAULA CERAME: I think it's a very -- I think recruiting-wise, for the coaches it will be very, very different. I think a lot of the girls from California and stuff will want to stay home more because now they get to play the best teams in the league and get to stay home for that. They get to travel a lot more.
But I think the Big Ten, in general, is already one of the best conferences for volleyball, and I think it's going to be even better now. I think it changes a lot of things.
CAMRYN HAWORTH: I'm all for more competition. It's great to have these teams join the best conference. I think it will be really exciting.
COACH AIRD: I'm wired kind of in the world of business, I think it's so brilliantly -- I couldn't believe, as someone who has been in the conference for 20 years, that you didn't get a sniff of it. And then when it happened, I was blown away.
With the TV markets and the opportunity for branding -- and, yeah, there will be some logistical issues, but if you're talking about providing the very, very best for student-athletes in the conference, not only all the resources and facilities, but the opportunity to compete against the best, it's another reason why the Big Ten's the Big Ten.
After the Maryland build, I had a lot of opportunities to go to a lot of different places. I am a Big Ten guy. I love the conference. I love everything it stands for. And I think it's another great thing. And they are great teams but we're used to playing great teams.
And like Camryn said, I think if you're in the conference, if you're scared to compete, wrong conference for you. So we're okay with it.
PAULA CERAME: I think every match you play in the Big Ten is like a national championship match. Adding more teams that can help with that, obviously it's never a bad idea.
Q. I want to expand on that. You're saying that the Big Ten's already like playing a national championship team every week. But when you think about adding USC, UCLA, I think at first a lot of people focused on what it would mean for football and different things, but we're here talking about volleyball. This is the inaugural Big Ten Volleyball Media Day. That's huge when you think what those two teams will continue to build the Big Ten, which is already an elite volleyball conference. What's the potential of the Big Ten Conference when we look a few years down the road?
COACH AIRD: I think the one thing that stands out to me -- and I might be wrong and you guys are smarter than I am in this world -- but if you think about the SEC in softball, don't they get 12 or 13 teams -- I think the more teams you have, where the RPIs are crazy and you're beating each other up in the league. And if we end up sending -- on a really good year, the Big Ten will send eight or nine teams to the tournament. No reason there can't be 11 or 12.
And the goal for a lot of these programs, there's programs here today that haven't finished higher than third or fourth in the Big Ten that have made a Final Four, that have done those things.
The beauty of the Big Ten, too, in the first two rounds of the tournament, I've been lucky enough to be part of six Final Fours, you don't play Big Ten teams in the first two rounds.
Our car ride up this morning was spending time talking about, listen, you make the tournament, those first two rounds you're playing teams and it's not SC and it's not Nebraska and it's not Wisconsin. And you look across the net and as a group you're pretty confident that you can compete and be in that situation.
So I think it's great for all member institutions. I think they're historic programs. They've been fantastic for years. They're going to be good forever. And it's just great for the Big Ten as a whole.
Coach Steve Aird with players Camryn Haworth Paula Cerame at the Big 10 Volleyball Media Days event discuss the Indiana volleyball schedule, players and season
Q. As a coach who is building a program, does that make your job that much tougher to get to that level of working in those additional schools?
COACH AIRD: Yes and no. I think the job is tough, period. As I mentioned before, I love Indiana and I knew the challenge that I had when I arrived. And I knew it was going to take time and we had to build it the right way.
But I also think that, if you can finish eighth in the conference, you can make a Sweet 16 or an Elite Eight. You just can.
The goal isn't to go -- especially when you take over a program that had been struggling, the goal isn't to become a Final Four team. There will be people who are on this stage talking about their goal as a national championship. Our goal is, can we go from being just okay to pretty good. Pretty good to good consistently. Can you have a really good year and kind of break in, and then can you recruit the kind of student-athletes year after year that are going to give you the opportunity to be in those matches and have a chance to win.
You're not going to outcoach people in the conference. You just aren't. And you're a great coach if you've got great players. So much of it is about sharing the vision of where we're headed. And Cam's a great example. She's an Indiana kid, who -- our job is to try to recruit the best players in the state and build around it. And she understood that vision early and she knew it was going to be a challenge.
But the right kind of kids end up in your program. And although it takes some time to get everything shaken out, we feel unbelievably great about where we are right now.
Q. Growing up in Fishers, what's the sports rivalry at Purdue been like for you?
CAMRYN HAWORTH: In Fishers, we actually have a high school rivalry, which is Hamilton Southeastern versus Fishers. So that is just like kind of IU over Purdue just escalated. I think that's been really cool to have that rivalry within our town kind of escalate now to the universities.
I have friends that are at Purdue, friends at IU. That's always a battle, people are just debating IU/Purdue. That's fun.

123346-1-1045 2022-08-01 19:46:00 GMT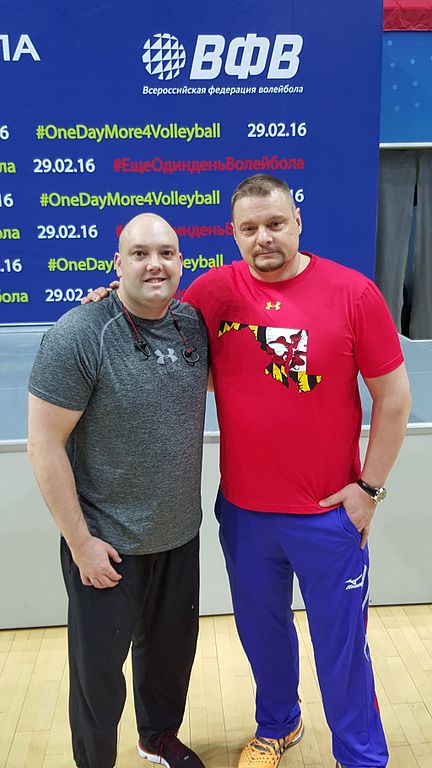 "File:Alekno Aird.jpg" by Trojan23fan is licensed under CC BY-SA 4.0
.
Do You Follow Me on Instagram?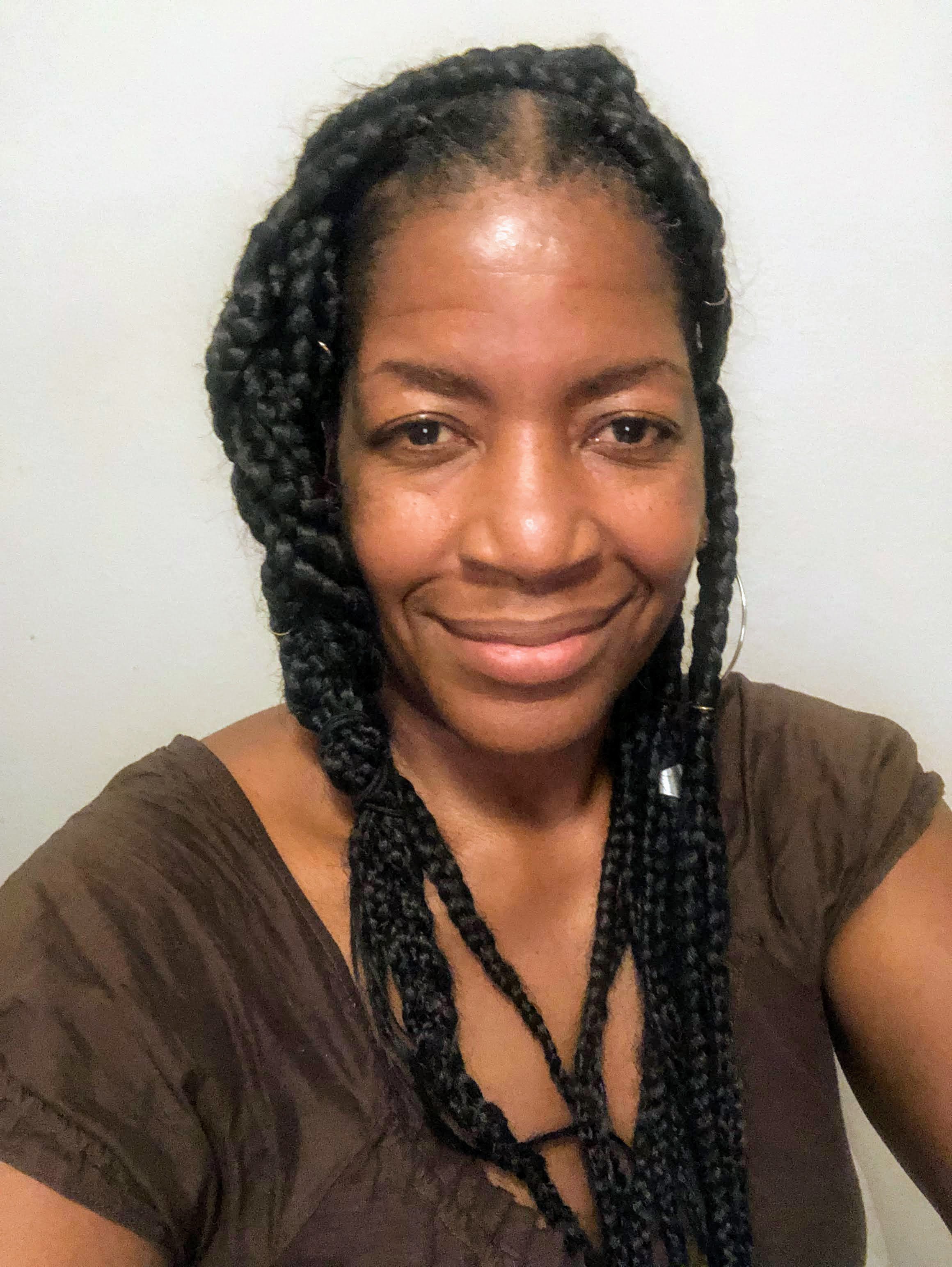 Private or semiprivate volleyball indoor/sand lessons are an excellent way for young Las Vegas high school volleyball players to quickly improve their individual skills through a private or semi-private coaching experience. These lessons are conducted by former pro volleyball player, former USA Volleyball High Performance instructor and Evaluator and Tstreet Vegas 18s head Coach April Chapple on a weekly basis. Sign up now!
Follow me on Instagram @coach_apchap to improve your game even faster!
I share alot of individual, partner and easy-to-do volleyball serving drills we do in class with my followers.
Many of these volleyball practice drills you can do at home by yourself or try at your next practice with your teammates.

If you're a B team or JV player trying to make varsity next year...your goal should be to complete 1000 reps a day of at least three of the basic skills on your own...volleyball passing, serving and setting should be at the top of the list.