New Sports At Tokyo 2020 Olympics, When, What and Where in Tokyo Japan
What're the new sports that will be exhibited and presented for the first time during this presentation of the XXIIIrd Olympiad in the Tokyo 2020 Olympics.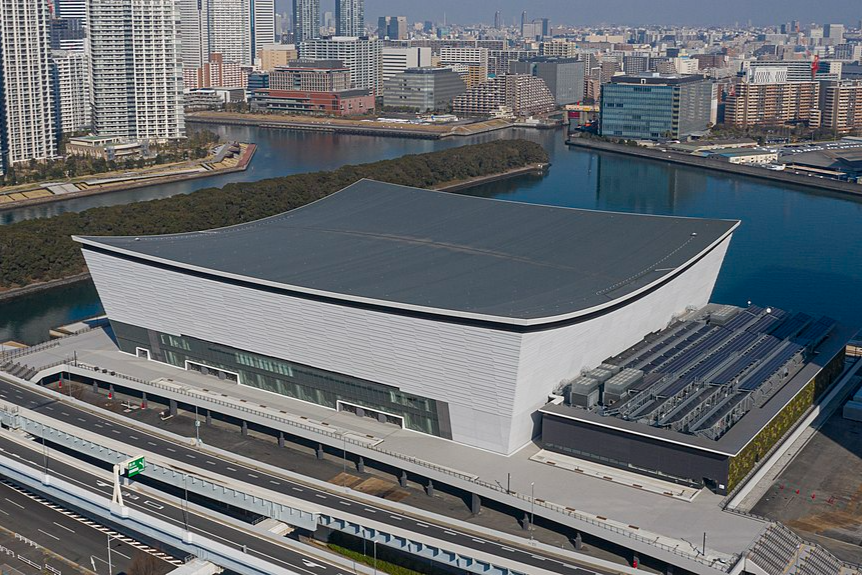 I am very excited about the 2020 Tokyo Olympics and I know you are too.
The last time I was in Japan was as a player on the United States World University team in 1985 which was a mini-Olympics that was held in Kobe, Japan.
The last time the Olympics were held in Tokyo was in the year 1964 which was a year after I was born. These "summer" Olympics were held in October from the 10th to the 24th.

Just for a short history lesson, 24 years earlier, in 1940, Tokyo was awarded the organization of the Olympics but then due to the invasion of Japan by China which ended up starting World War II the 1940 Tokyo Olympics became the 1940 Helsinki Olympics.

Lets see how much has changed between the 1964 Tokyo Olympics and what we can expect during the 2020 Tokyo Olympics.
New Sports At Tokyo 2020 Olympics
1964 Tokyo Olympics vs 2020 Tokyo Olympics
Number of Events:
There were 163 events in 19 sports (25 disciplines) during the 1964 Tokyo Olympics but the Tokyo 2020 Olympics are scheduled to have 339 events representing 33 sports and 50 disciplines. That's more than twice as many events!
Number of Sports Contested:
The sports contested during the Tokyo 1940 Olympics were the following: aquatics, athletics, basketball, boxing, canoeing, cycling, equestrian, fencing, field hockey, football, gymnastics, judo, modern pentathlon, rowing, sailing, shooting, volleyball, weightlifting, and wrestling
Compare that to 25 more contested sports in the Tokyo 2020 Olympics have been added which are archery, badminton, baseball and softball, golf, handball, karate, rugby 7s, skateboarding, sport climbing, surfing, table tennis, taekwondo, tennis, track and field, and triathlon.
       Introducing the Tokyo Olympics 2020       USA Men's and Women's Volleyball Teams
Are the two Tokyo Olympic logos very similar or are they different?
There are also noticeable differences between the two logos for the two events.
The logo used for the 1940 event, was designed by Yusaku Kamekura, and features a red sun representing the Japanese flag above the Olympic gold rings and it has "Tokyo 1964" written in Helvetica making it simple but attractive.
The logo for the Tokyo Olympics 2020 event was designed by Asao Tokolo and displays indigo blue chequered patterns with the chequered patterns representing unity in diversity.  
New Sports At Tokyo 2020 Olympics
The Covid-19 Effect
Covid - 19
It is undeniable that Covid-19 had a huge impact on the plans for the Tokyo 2020 Olympics. The pandemic was the reason why the marathon has been moved to Sapporo, which is a city 800 kilometers north of Tokyo because of its cooler weather since its believed that heat promotes the spread of Covid-19.
Because the Covid pandemic organizational and travel expenses have skyrocketed due to the previous cancellation of the event, hotel bookings, flight tickets and additional logistics.

Where Is Tokyo Olympics 2020?
The indoor volleyball tournament which takes place in the Ariake Arena starts 24 July and ends on 8 August. 
Beach volleyball takes place in Shiokaze Park located in Shinagawa City and is the home of the Tennozu Isle, a complex built with a brewpub, restaurants, shops, picnic spots and an aquarium.
It also consists of high-tech sports facilities built specifically for the Tokyo 2020 Olympics such as cycle tracks, beach and indoor volleyball courts and climbing walls. 
Volleyball is expected to be one of the most popular sports of the Tokyo 2020 Olympics and the Ariake district and Shinagawa will draw alot of spectator attention.
Sports At Tokyo 2020 Olympics
There are 13 venues planned for 15 sports located in the vicinity of Tokyo Bay, southeast of the Olympic Village, predominantly on Ariake, Odaiba and the surrounding artificial islands.[8]
Venue        Events       Capacity     Status
Kasai Rinkai Park
Oi Hockey Stadium
Tokyo Aquatics Centre Aquatics
(swimming, diving, artistic swimming) 15,000

Completed[72]
Tokyo Tatsumi International Swimming Center
Water polo[73] 3,635

Existing
Yumenoshima Park
Archery 7,000

Completed[74]
Ariake Arena
Volleyball
Ariake Urban Sports Park
Ariake Gymnastics Centre
Gymnastics (artistic, rhythmic, trampoline) 10,000

Completed[75]
Ariake Coliseum
Tennis 20,000 = 10,000 center court; 5,000 court 1; 3,000 court 2; 2,000 match courts (8x250)

Existing, renovated
Odaiba Marine Park
Triathlon 5,000 seated, unlimited standing room along route

Existing with temporary stands
Aquatics (marathon swimming)
Shiokaze Park
Beach volleyball 12,000

Temporary
Central Breakwater and Sea Forest Waterway
Equestrian (eventing) 20,000

Existing with temporary infrastructure
Rowing
Canoeing (sprint)
Aomi Urban Sports Park
Sport climbing
(wikipedia)
Swimming is at the Tokyo Aquatics Centre.

Judo is at the Nippon Budokan from 24-31 July, 2021. Nippon Budokan popularly known as Budokan is an indoor arena that is located in Chiyoda, Tokyo and it was originally built for the 1964 Judo Summer Olympics. Chiyoda city is located at the heart of the former Tokyo city in the eastern mainland Tokyo.

By Arne Müseler / www.arne-mueseler.com, CC BY-SA 3.0 de, Link
Gymnastics will be held in three different categories which are as follows: artistic gymnastics, rhythmic gymnastics and trampolining gymnastics. 

All of them will be held at the Ariake Gymnastics Centre from 24 July to 8 August, 2021 with a total of 18 events. The Ariake Gymnastics Centre is multi-sport venue located in the northern part of the Ariake district, Tokyo.  
New Sports At Tokyo 2020 Olympics - Event Schedule
One of the hottest tickets in town the 2020 Tokyo Olympics Volleyball tickets - both indoor and beach are expected to sell out faster than many other sports events with the exception of track and field and swimming and judo since volleyball is one of the top sports in Japan.
Below is the volleyball match tournament schedule.
Arne Müseler / www.arne-mueseler.com, the copyright holder of this work, hereby publishes it under the following license:
Arne Müseler / www.arne-mueseler.com
Aerial view of Tokyo Aquatics Centre