Alex Holston Pro Volleyball Player
Alex Holston is a former Florida Gator standout, a left handed opposite volleyball player who's a pro volleyball player in the Athlete Unlimited Pro League.
The Alex Holston volleyball player profile found on this page contains quick facts and biographical information about this iconic Olympic gold medal winning volleyball player. 
Check back often to see which world class players have been added to our list.
Alex Holston
Pro Volleyball Player Profile
Here is 2014 AVCA First-Team All-American Alex Holston (Florida) at the AVCA All-America/Players of the Year Banquet. This banquet was held in conjunction with the 2014 AVCA Convention in Oklahoma City, Oklahoma.
Alex Holston an Athletes Unlimited volleyball professional, former Florida Gator team member who's played in Poland and the United States Womens Pro volleyball leagues
Alex Holston
Florida Gator Volleyball Player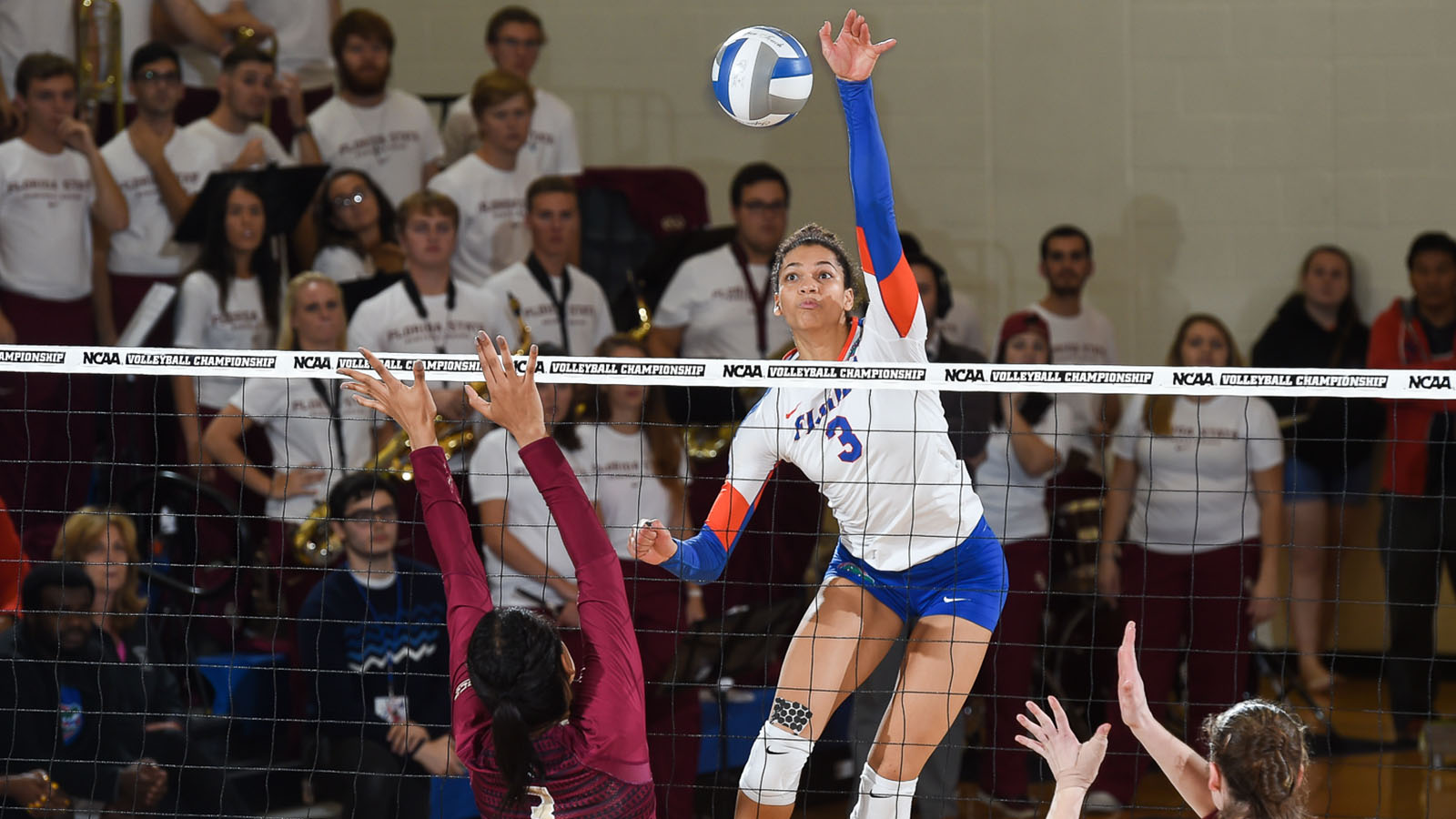 Alex Holston an Athletes Unlimited volleyball professional, former Florida Gator team member who's played in Poland and the United States Womens Pro volleyball leagues
The Best Of Alex Holston vs Marquette

Alex Holston
College Volleyball Athletic Accomplishments as a Florida Gator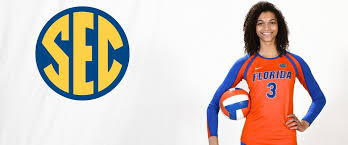 Alex Holston an Athletes Unlimited volleyball professional, former Florida Gator team member who's played in Poland and the United States Womens Pro volleyball leagues
Four-time AVCA All-American (First Team - 2014; Second Team - 2016; Third Team - 2015; Honorable Mention - 2013)
Sixth Gator in history (Kelly Murphy, Angie McGinnis, Benavia Jenkins, Aury Cruz, Rhamat Alhassan) to earn spots on one of the three AVCA All-America teams three times
2014 SEC Player of the Year
Four-time AVCA All-Southeast Region
Four-time All-SEC
Ended career ranked fifth in UF history in kills (1,506) and career points (1,712.0)
Ended career ranked ninth in UF history in kills per set (3.40)
Major: Recreation & Event Management
Top College Volleyball Freshman
AS A FRESHMAN (2013)
Named to the 2013 USA Volleyball Collegiate National Team for the European Tour and won silver with Team USA over the summer alongside teammates Simone Antwi and Gabby Mallette
Played in all 32 matches (18 starts)--and all 108 sets--en route to AVCA All-America Honorable Mention honors
Named All-Southeastern Conference, All-SEC Freshman Team and AVCA All-Southeast Region honors
Ranked sixth in the SEC with a .382 clip, second among freshmen in the league, and had 10 double-digit kill performances
Ranked 32nd in the NCAA with her .382 hitting efficiency
Two-time SEC Freshman of the Week
Picked up her first SEC weekly honor the first weekend in October when she registered just one error the entire weekend, hitting .567 combined in Florida's sweeps of Texas A&M and Alabama
Holston tallied 10 kills in Florida's 3-0 win over Texas A&M with a .474 clip
Was virtually unstoppable with a .727 hitting percentage – her season-best – at Alabama, notching eight kills in the three-set victory
Set career highs for kills (21) and points (23.0) in a thrilling five-set win at Texas A&M
Debuted as a Gator with a .436 hitting percentage in her opening weekend as a Gator
Hit .500 or above on six different occasions her freshman season and was error free in four matches
Top College Volleyball Sophomore
AS A SOPHOMORE (2014)
Played with the USA Volleyball National Team at the World University Games in Gwangju, South Korea, led by Gators head coach Mary Wise the summer following the 2014 season
Her conference POY honor marked the 12th time a Gator has been named the SEC Player of the Year
Ranked 67th in the NCAA in hitting efficiency (.350) and kills per set (3.83), 62nd in points per set (4.46) and 64th in total kills (437)
Ranked fourth in the SEC in both points (4.46/s) and kills (3.83/s)
Had a career-best 29 kills and 32 points -- third most in a single match in school history -- in UF's upset at then No. 3 Texas in Florida's regular-season finale in Austin
Notched her first career double-double at Georgia (12K, 11D) and followed that with a double-double in the NCAA Tournament as the Gators topped Illinois in five in the Regional Semifinals, where she put up 18 kills and had 10 digs
Had 20 or more kills on three separate occasions: 24 at Florida State, 20 against USF and 29 in the upset at Texas
Turned in 13 matches with 15 or more kills
Tallied 12 double-digit kill performances in UF's last 13 games
Her 18 kills at Ole Miss (Nov. 21) aided the Gators in clinching the SEC title outright
Three-time SEC Offensive Player of the Week
Top College Volleyball Junior
Named to the USA Volleyball Roster for the Pan Am Cup in the Dominican Republic alongside Gator teammate Rhamat Alhassan, eventually winning a bronze medal
Led Florida in overall kills (381), kills per set (3.26) and ranked second in points (3.75) her junior season
Eclipsed 1,000 career kills (ended season with 1,104), and is one of just 12 players in school history to accomplish the 1,000-kill feat
Led UF in kills in 14 matches, including a season-high 20 against Wisconsin in the Region Semifinal five-set win as the Gators advanced to the Regional Championship for the 15th time in program history
Had 22 double-digit kill matches
Scooped a career-high 15 digs against Florida State (Sep. 20)
Turned in two double-doubles, giving her four career double-doubles heading into her senior campaign at Florida
Nov. 16 SEC Offensive and Overall Player of the Week
Top College Volleyball Senior
AS A SENIOR (2016) 
Ranked sixth in the SEC in kills per set (3.87) and points per set (4.31)
Notched 20-plus kills in three matches, including a season-high of 24 in UF's sweep at Arkansas (Nov. 26)--tying the 12th-highest three-set total by a Division I player in 2016 and tying Jenny Manz (Oct. 13, 1996) for the most by a UF player in a three-set match since at least 1996
Recorded three double-doubles, including a 14-dig, 23-kill outing against Florida State (Dec. 3) in the NCAA Tournament Second Round
Tallied 15 kills without an error on 28 attacks against Georgia (Oct. 23), becoming the first Gator with 15+ kills and zero errors on at least 25 attacks since Kelly Murphy (2010)
Rattled off three consecutive error-free matches with at least 14 attacks in the three matches from Oct. 30-Nov. 6
Hit above .500 on six occasions and above .400 in 12 matches
Racked up 20-plus points in four matches, including three of the final five of the season
Posted double-digit kills in 23 matches
Led the Gators in kills per set for a third straight year, and led the Gators in points per set for the second time in the last three seasons
Alex Holston
Pro Volleyball Player in the Polish Pro Volleyball Leagues 

Interview with Maritza Plovdiv's opposite Alexandra Holston right after the Champions League 3-1 historical home victory over Beziers (France)
Alex Holston
Pro Volleyball Player Athletes Unlimited
During the inaugural season of the Athletes Unlimited professional volleyball league, Jordan earned 4,569 total points in Season 1, and was named the inaugural Athletes Unlimited Volleyball Champion.
Fun Facts About
Professional Player
Alex Holston
Alex Holston is the 
Highest-ranked signee since Kelly Murphy (2008) and the sixth top-10 Gator recruit since PrepVolleyball.com's Senior Aces was started in 2003
Club: Metro AmericanHigh School: Sherwood
2012 PrepVolleyball.com's No. 9 Senior Aces (ranked second among right sides and setters)
Finalist for PrepVolleyball.com's National Junior of the Year in 2011 and National Sophomore of the Year in 2010
2011 and 2012 Maryland Gatorade Player of the Year as a six-rotation hitter
Helped Sherwood High School win three consecutive Maryland 4A State Championships and win 55 straight matches from Sept. 11, 2010 to Holston's final match in the state championship final on Nov. 19, 2012
Registered 874 kills, 418 digs, 166 aces and 149 blocks in her three years since the Warriors' turnaround from a 9-7 team in 2009 to three-time state champions in 2010 (24-1), 2011 (19-0) and 2012 (19-0)
Boasted a .494 hitting percentage as a senior and registered a career-best 42 kills against Johnson High in a four-set match late in the season
Three-time MaxPreps/AVCA High School Player of the Week
Two-time Gazette Player of the Year2011 Metro Player of the Year and two-time First Team All-Met
Also an experienced high jumper and was the 2010 Maryland 4A State Champion in the event
Entertained offers from 47 different programs but picked Florida because of the opportunity to play for Wise and compete in the SEC*Graduated in August of 2017 with a degree in Tourism, Events & Recreation Management 
Alex Holston
Pro Volleyball
Holston comes from a very big, competitive, and sports loving family. She played multiple sports growing up before deciding to play volleyball at the University of Florida.
Holston has played in Poland and Bulgaria. She is a gold medalist with Chemik Police (Poland). With Bulgaria's Maritza Plovdiv VC, she won the Bulgarian Cup. Her team made club history as the first team to win a Champions League match.
CAREER STATS
21
SETS PLAYED
44
KILLS
2
ASSISTS
1
SERVICE ACES
17
DIGS
Photo credit