Quickening up your arm swing speed is the focus of these three hitting drills for volleyball players who're interested in
I highly recommend this drill which can be done two ways...at home you can on your own..  practice your armswing spike in the mirror ..

Look in the mirror and watch yourself do your proper armswing technique...keeping elbow high and not dropping your elbow.
Palm faces the opposing wall and the movement from 12 o"clock to 10 o'clock which is the top of your armswing to when you make contact with the ball ..gets faster and faster. 
This drill CHANGED my game and helped me make the US National team.. because I was working on increasing my armswing speed while reaching high … in order to outreach and beat the block which helped me get my hand to the ball before the block could form well. 

If you've ever played hand ball against the wall then this is one of the best hitting drills for volleyball spikers that you may already be familiar with.
But there's a catch in order to make it work for you..
If you've ever played hand ball against the wall then this is one of the best hitting drills for volleyball spikers that you may already be familiar with.
But there's a catch in order to make it work for you..
When you hit the ball you
As you get better at swinging faster... the key is to make contact on top of the ball at 12 o'clock and you'll notice that if you swing fast..
but if you swing slow..
If your armswing is really slow then the ball will even hit the wall which will force you to run and shag balls which becomes tiring.
Sooo quickening up your armswing is the solution to not having to keep running to shag your own ball. 
Hitting Drills For Volleyball Hitters
How To Use A Box To Improve Your Armswing
If you have access to a box and a net you can work on your armswing speed like I'm doing with Madi...actually she's doing for herself with my instruction. 
Toss a two ball t(that's a set that's 2-3 feet in the air) to yourself and then using correct armswing technique swing high, hard and fast to connect with the ball with the goal of increasing your armswing speed to the ball ...
Volleyball Hitter Drills Help You Learn How To Attack A Harder Ball
To be an effective volleyball hitter, you have to adopt a fearless and aggressive attitude when it comes to spiking the ball against a two person block.
Madi works on her arm swing while up on a box as one of our hitter volleyball drills in private training. 
A volleyball hitter needs to have five important things: 
an aggressive attitude, 

a strong spike approach, 

a quick arm swing with a high reach,  

proper volleyball hitting technique that allows you to hit a wide range of multiple spots on the court and 

the ability to hit the ball hard with a two or three person block in front of you 
To become a point-scoring front or back row attacker in volleyball, you have to adopt a fearless and aggressive attitude when it comes to hitting the ball against a two person block put up by the opposing team.

Hitter volleyball drills with a setter and hitting lines.
Doing a lot of hitting volleyball drills help build your confidence which should grow and develop as you do lots of reps in practice and private training when you repeatedly work on ball touches with different sets.
Check out some of the hitting volleyball drills I do in my practices and private training sessions which work on these skills. 
Volleyball Hitter Drills: The Hit And Dig Drill: Working On Your Spiking Arm swing
In this drill I remind hitters that they have taken their last two steps in their spike approach and they should now see themselves as being in the air.
If you were actually hitting you would be in the air, you would pull back the elbow of your hitting arm, keeping it above the level of her ear while the arm is above your head.
Holding your elbow high and using a bow and arrow type movement to make contact with the ball so that it clears the net, you bring your hitting arm forward so it contacts the top third of the ball.
The fundamentals of a good hard volleyball spike armswing are...
a fast arm swing rotation with a

a high reach keeping the elbow high along with

contacting the top third of the ball ...which all combines to ...

create a high paced hit with a downward trajectory that sends the ball past the block and into the opposing court with force and intensity
Volleyball hitter drills like Two vs Two Skinny cross court are fun drills to work on hitting skills.  
It's important when you spike the ball that your hand makes contact on the TOP third of the ball, if not then your spiked ball will not have a downward trajectory into the court, but instead will go sailing long towards the back wall and out of the court.
Hitting lines off a coach toss is a regular hitter volleyball drill done in practice and in pregame warmups. 
Do You Follow Me on Instagram?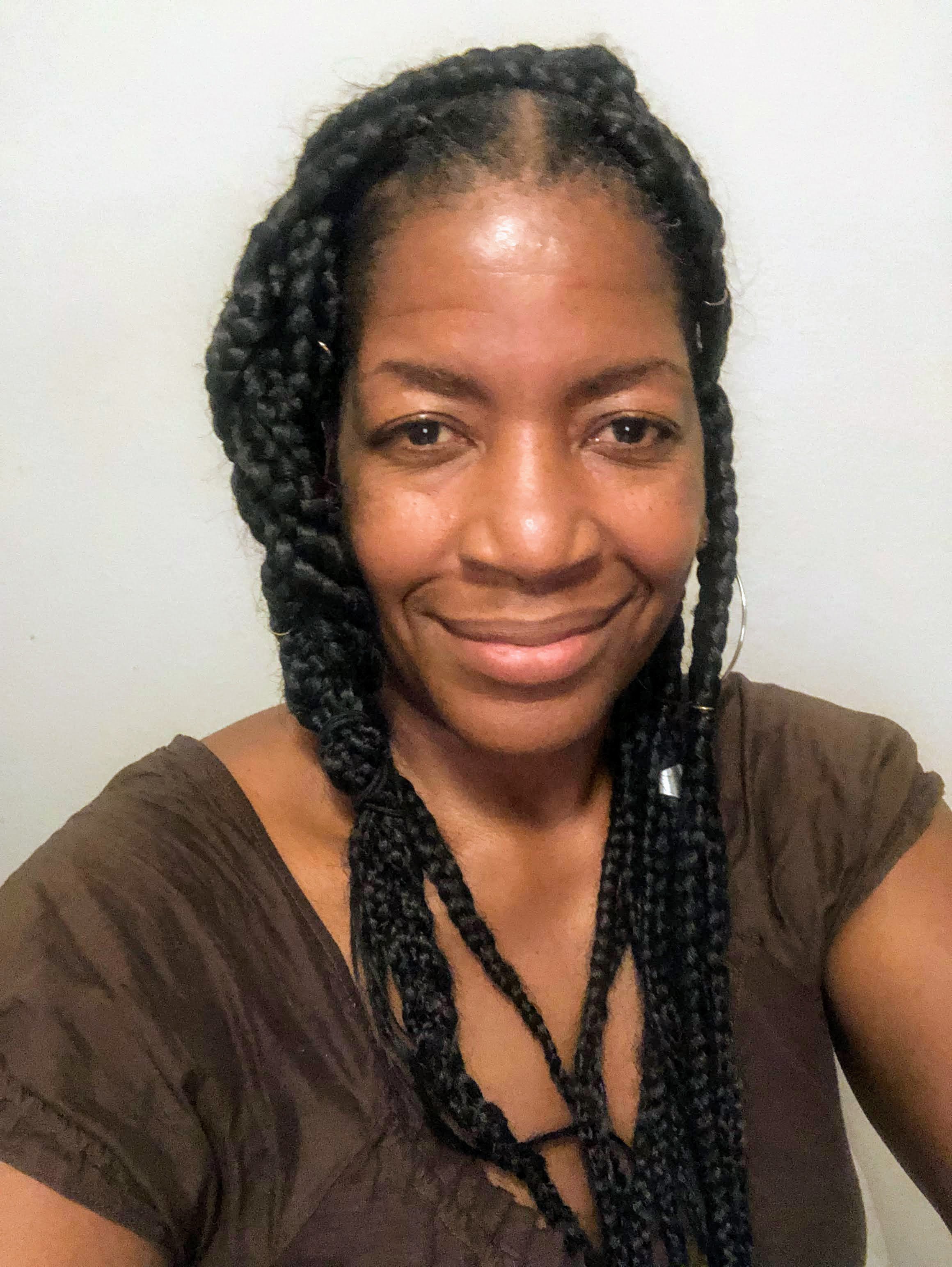 Learning how to improve your armswing speed to create power is the focus of my 3 hitting drills for volleyball hitters wanting to score against big blockers.
Follow me on Instagram @coach_apchap to improve your game even faster!
I share alot of individual, partner and easy-to-do volleyball serving drills we do in class with my followers.
Many of these volleyball practice drills you can do at home by yourself or try at your next practice with your teammates.

If you're a B team or JV player trying to make varsity next year...your goal should be to complete 1000 reps a day of at least three of the basic skills on your own...volleyball passing, serving and setting should be at the top of the list. 
Volleyball Drills: 
Where Do You Go From Here?
Your three options are: 

You can learn more about 

Drills

 by visiting the Related Links below.  

Follow the suggested reading on our Sitemap page  

Learning How To Play

 (Sitemap)

Or visit the pages in the 

How 

to Play Volleyball

 section in the drop down menu at the top of the page to get started.