Angela Rock Indoor and Beach Olympian With The Killer Jump Serve
Of all the famous beach volleyball players in the US, Angela Rock was most well-known for having a tough jump serve that she used to score points in games. 
95' Women's Pro Beach Volleyball : Holly McPeak & Nancy Reno vs. Linda Hanley & Angela Rock

Famous Beach Volleyball Player: Angela Rock

Of all the famous beach volleyball players in the US, Angela Rock was most well-known for having a tough serve.
Since the volleyball serve is the first opportunity for a player to score a point, Angela was prolific at scoring five or six points right off the bat at the beginning of a match, which forced the players on opposing teams to always have to play catch up.

Angela deserved the prestigious honor of being one of the famous female volleyball players named to the US All-Era Beach Volleyball Team in 1998 - 2003.
                      Watch the AVP Volleyball                              1993 Manhattan Women's Final
Angela Rock was one of the top servers of all time in women's pro beach volleyball history.

Along side Karolyn Kirby and Liz Masakayan, Angela Rock ranks among the all-time leaders among players in the most beach volleyball tournaments played (168), winning titles (27) and money earned ($489,725).

During her career, Angela stepped up on the podium 81 times and she made and 104 "final four" appearances.

Rock captured pro beach titles with five volleyball players including 18 with Karolyn Kirby; four with Nancy Reno; three with Linda Hanley; one with Jackie Silva; and one with Holly McPeak.

Rock won the WPVA's Ace Awards for being one of the top servers in 1992, 1995 and 1996.

Among the volleyball players on the WPVA tour she was voted as the tour's Top Hitter in 1991.
Angela Rock Indoor Volleyball Olympian
Rock was one of the American players who played on the US Olympic team in the 1988 Seoul Games.
Angela Rock Indoor Volleyball Coach
Now a volleyball coach, Angela Rock, has coached other famous beach volleyball players like supermoms Diane DeNocochea and Tammy Liley Leibl, among others.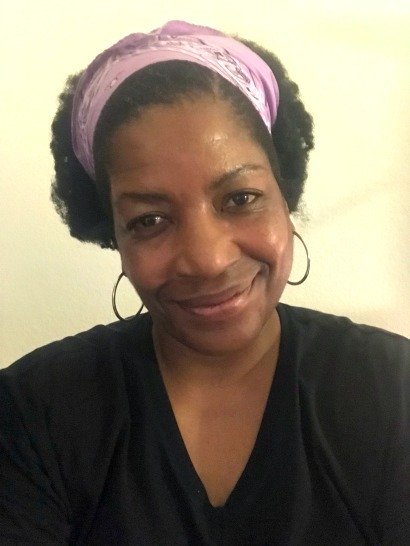 This has been an important message by your favorite volleyball coach! That's me!!
Thanks for visiting.
Be sure to check out more of my volleyball articles by clicking one of the links below!  (April Chapple)
Do You Follow Me on Instagram?
Follow me on Instagram @coach_apchap to improve your game even faster!
I share alot of individual, partner and easy-to-do volleyball serving drills we do in class with my followers.
Many of these volleyball practice drills you can do at home by yourself or try at your next practice with your teammates.

If you're a B team or JV player trying to make varsity next year...your goal should be to complete 1000 reps a day of at least three of the basic skills on your own...volleyball passing, serving and setting should be at the top of the list.