4 Digging Drills For Volleyball Players Who Need To Improve Dig Skills
Want to know what some good digging drills for volleyball are? Here are a four fun drills that I do with liberos and hitters who privately train with me.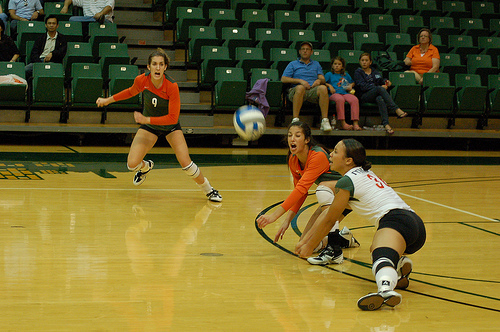 4 Digging Drills For Volleyball Players Who Need To Improve Dig Skills: In my Coach April libero training sessions we do a ton of digging drills for volleyball diggers, liberos, backrow specialists to help improve their defensive skills in the back row.
The digging drills for volleyball that we do provide more quality reps to players because I know that the more ball touches in a short amount of time you get, the more the brain retains..and then the faster you get better. 
That's the philosophy I stand by ...and one that's helped me produce and work with a number of current D-1 athletes, twice as many D-2 players and a slew of D-3 and NAIA players currently competing in NCAA competition.
Now that I've said what I said I'll step down from my soapbox and show you some more of the digging drills for volleyball I love to do....so let's get to it.....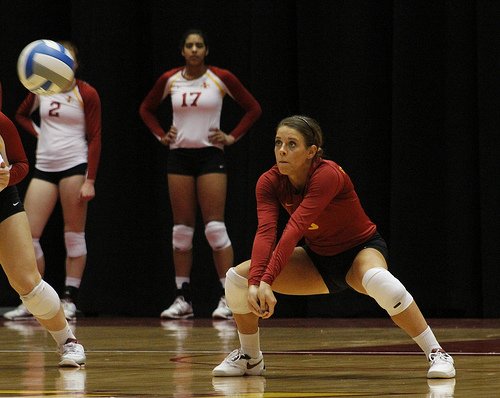 4 Digging Drills For Volleyball Players Who Need To Improve Dig Skills: If you are a player looking for individual digging drills for volleyball, then bookmark this page for new defensive drills to add to your collection. (Photo Al Case)
4 Digging Drills For Volleyball Players Like A Fun Game of Hitter vs. Digger - Winner scores 10 points First
A fun game of Hitter vs. Digger: Winner scores 10 points
First the Hitter hits hard deep cross court and scores a point when digger can't touch it or digs an unplayable ball.
Digger scores a point when they dig a playable ball.
For beginners, hitter errors may not count but for more advanced players hits in the net or out of bounds are points scored for the digger.
Dig Drills Volleyball Players Do To Get Balls That They Have To Take A Step For
Here are some dig drills volleyball players do with me to quicken their hand-to-the-ball reactions, read the hitter and trust what they see accurately and hit the floor or chase balls down balls on the court fearlessly. 
In a perfect world balls would be hit right at you and you make the perfect dig right to your setter so they can make or run an offensive play. 
But more times than not that doesn't happen. 
You have to take one, two or three steps to move out of your comfortable adjusted defensive position to lean, step laterally to the ball, sprawl to the floor or dive for a ball in order to get it up and make it a playable out of system (or in system) ball that someone hopefully your setter, can do something with, in an attempt to score a point. 

These dig drills volleyball players do in my trainings work on lateral movements (step left or step right) or linear movements (up and back)  needed to get closer to a ball
reading a ball that's about to land to the right or left of the digger

how to stay low while taking a lateral step to the side the ball is going to fall on

quickly form your platform that's correctly angled so the ball goes 10 feet up in the air and lands on and just inside the ten foot line
We work on this technique with myself and/or my assistant coaches and even the player pepper partners purposefully hitting a controlled down ball to the right or left of the digger who then performs the dig step technique we work on to get to a ball to dig it up.  

Barrel Roll Volleyball Defense Drills:
Full Body Extension You Have To Go To The Floor For
We first started doing my barrel roll dig drill at Stupak where they have these awesome rainbow colored mats for players to learn how to land on before they have to do the same drill on the floor. 
Here's what we work on and what I remind players...the emergency landing movement drills are not what gets the ball up. 
These are ways to get closer to the ball and land to the floor (like gymnasts do ..when they practice how to land on the floor after a tumble or a lift) without crashing and hurting body parts. 
In the above video you see Cass Nyi with a group of players doing the one step extend warmup floor work we always do at the beginning of practice so that hitting the floor is no big deal in subsequent practice drills.
In the below video you can see Cass (a former gymnast by the way, use the step and extend move to dig balls that are hit to her side and then comfortably land to the floor) on either side of her body.
Like gymnasts and even ice skaters who jump in the air, volleyball players who plan to run down balls need to practice their landing to the floor because when they dive they're lifting their bodies off the floor and into the air depending on the type of defensive landing technique they choose to use. 
That's what I do with these specific floor work based volleyball movement warmups. 
I'm comfortable teaching these movements because I did this floor work for years. 
I learned as a high school player that if I wanted to accomplish my three primary goals I was going to have to become a six rotation player and that meant I had to really develop my passing and digging skills in the backrow in order to stay on the court and not be taken out of the game.
This is how I stayed on the court by working as hard as possible to be the best passer and digger on my team. 
And that meant... I had to learn as a tall player to be able to hit the floor and get as many balls up ..regardless as to where those balls were landing on the court ...close to me or far from me.  

That's why I'm passionate about passing on this mindset information to my players.  
Do You Follow Me on Instagram?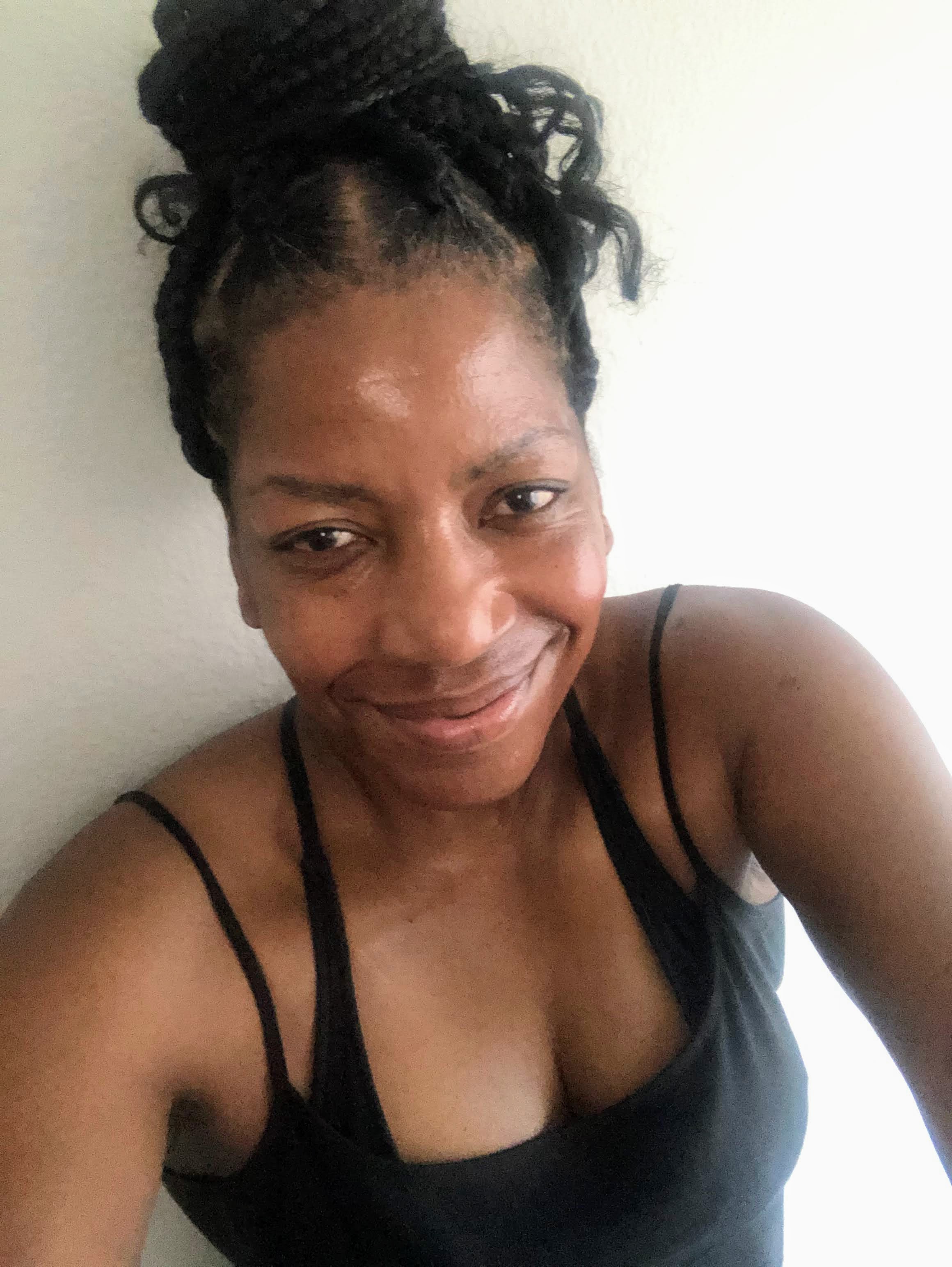 If you are the defensive specialist or libero on your team, or a player looking for individual digging drills for volleyball, then bookmark this page for new defensive drills to add to your collection. (Photo Al Case)
Follow me on Instagram @coach_apchap to improve your game even faster!
I share alot of individual, partner and easy-to-do volleyball serving drills we do in class with my followers.
Many of these volleyball practice drills you can do at home by yourself or try at your next practice with your teammates.

If you're a B team or JV player trying to make varsity next year...your goal should be to complete 1000 reps a day of at least three of the basic skills on your own...volleyball passing, serving and setting should be at the top of the list.