Bump Set in Volleyball
Why Bump A Beach Set When You Can Overhand Set?

Beach players bump set in volleyball to their hitters more than overhand set so they can have more control of the ball when playing outside in windy conditions 
Are you allowed to set in beach volleyball?
Yes, you can overhand set the ball on the beach just like you do in the indoor game.
The question is "Should you hand set in volleyball or should you bump set the ball to your partner?"
2020 Tokyo Olympic hopeful and three-time Olympic Gold medalist Kerri Walsh and her teammate Brooke Sweat bump set the ball to each other in their beach volleyball practice...even in great weather. 
I discuss a series of beach setting tips for hand setting and for the bump set in volleyball because both of these setting techniques are difficult to master on the beach. 
But overhand setting is definitely the hardest. 
Players often use the bump set in volleyball as an alternative to hand setting the ball on the beach for several reasons.
When First Learning To Set in Volleyball on the Sand Why Is The Bump Set Preferred to Hand Setting
Your first challenge when learning this skill is to combine
with
When girls first start playing beach volleyball, inevitably they get whistled for double hits and lifts when they try setting the ball with their hands.
Beach Volleyball Setting Rules Are Stricter Than Indoor Rules


This is because the beach rules for setting the ball are much stricter than they are for indoor setting.

According to the basic beach volleyball setting rules...you cannot
These setting rules can initially be hard to deal with for indoor players who don't have a setter background.
For non setters who never had to do a ton of setting reps in their indoor practices...this is a whole new world of having to learn how to become a good setter on
a two person team

covering a bigger court

against a brightly lit sky

often in windy conditions
No pressure, right?
It's frustrating because when you hand set the volleyball like you are used to doing, it feels like you are just giving away easy points to the opposing team by committing unforced errors while trying to use your hands which of course is something you've trained to do for years in indoor.
USA's April Ross and Alix Klineman take silver after losing to team Canada at the 2019 Beach Volleyball World Championships.
Watch how the Canadians and the Americans use the overhand set and the bump set in certain situations. 

The good news is that everybody, including pro beach players and experienced indoor pro players who come out to learn how to play beach volleyball, all of them experience two things:
the initial frustration of deciding when to use their hands to set

the ball and

realizing that in the sand the volleyball bump set can save you from giving away easy points.
I know this for a fact because it happened to me.
Bump Set in Volleyball
Tips From The Pros
While training with pro beach volleyball women Nina Matthies and Elaine Roque, I had to learn that until I got my "sand legs" (which happens when your leg muscles are strengthened by consistent exercising in the sand) if I set the volleyball on the run while trying to use my hands, I was increasing my chances of being called for a throw or a lift because I hadn't developed yet,
the speed or

the strength
needed to have my body completely positioned underneath the ball to deliver a clean overhand volleyball set.

For girls and female volleyball players transitioning from the indoor game to the beach  it takes some time to develop your "sand legs".
Three-time Olympian Kerri Walsh with Olympian partner Brooke Sweat compete against Brazilian Olympians Agatha and Duda at the FIVB Championships. Watch how both teams use the bump set instead of the overhand set in this match.  
This was one of the beach volleyball tips that took me a little while to get used to but I learned it thankfully at the beginning of my career.

While I was consistently training in the sand which would help me develop my leg strength, I still needed to be able to perform beach volleyball skills in a way that would allow me to gain maximum control of the ball without making unforced errors.
This should be your goal too!
Be sure to check out more beach volleyball articles below.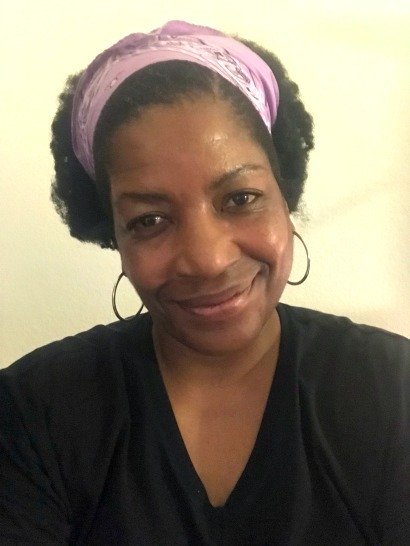 This has been an important message by your favorite volleyball coach! That's me!!
Thanks for visiting.
Be sure to check out more of my volleyball articles by clicking one of the links below!  (April Chapple)
Do You Follow Me on Instagram?
Follow me on Instagram @coach_apchap to improve your game even faster!
I share alot of individual, partner and easy-to-do volleyball serving drills we do in class with my followers.
Many of these volleyball practice drills you can do at home by yourself or try at your next practice with your teammates.

If you're a B team or JV player trying to make varsity next year...your goal should be to complete 1000 reps a day of at least three of the basic skills on your own...volleyball passing, serving and setting should be at the top of the list.