The Shortest Volleyball Player on the Court US Olympian Debbie Green
Debbie Green, Olympic silver medalist setter describes what it's like to be "the shortest volleyball player" on the team
Often the shortest volleyball player on the court, Debbie Green Vargas, with alot of hard work, became one of the best setters in the world. 
Check out her story, told in her own words of how she overcame many of her obstacles.
At 5'4" and 105 pounds, I was not exactly a coach's dream volleyball setter! 

If I would have listened to everyone that told me or my dad that I was the shortest volleyball player on the team so I was too short to play volleyball, I never would have even gone out for my high school volleyball team.
Debbie Green, Volleyball Quotes:
The Shortest Volleyball Player 
"Thank goodness, my dad wouldn't let me listen to those people."
"He would always tell me, Debbie, no one knows how good of a volleyball player you can become. I don't know, your coaches don't know, and even you don't know how good you can be."
"The only thing you know is that you can be better today than you were yesterday."
"In 1984, I competed in the Olympics, in a sport I was considered too short to play."
-Debbie Green Vargas
US Olympic Silver Medalist, Setter
In the Olympics, Debbie was the shortest volleyball player on the court. 
When I was in the eighth grade, a top high school and club volleyball coach told my dad,    "If Debbie works real hard maybe by her senior year she could make the varsity high school volleyball team."
For the next three years I did work real hard. I practiced six days a week, 3-4 hours a day during the week and 6-9 hours on Saturdays and Sundays.
By my junior year in high school, I made the USA volleyball team for the World Championships.
I represented the United States for twelve years. During those twelve years, I always felt that I had to make up for my handicap, my height.
I knew I wasn't going to get any taller, but I knew that I could always improve on my vertical jump, volleyball setting and all the other skills.
As a volleyball setter, my coaches would always work extra with me, before or after our volleyball team practices.
If you're the shortest volleyball player on your team, that just means you have the opportunity to make yourself into one of the hardest workers.

I'd spend hours every week jumping to a beam in my garage so that I'd jump higher. What I gave up on height, I tried to make up by being able to set almost any pass and by giving to my volleyball team in other ways, like enthusiasm, energy and talk.
I knew that I'd always be considered a detriment in the front row, so my goal was to be the best volleyball setter there was, short or tall.
There were many times in my playing career that a coach's "dream" volleyball setter (6' feet tall!) and my worst nightmare (just kidding) would come into the program
What kept me as a starting setter was the thousands and thousands of hours of volleyball setting and my years of experience.

As the shortest volleyball player on your team, you may have to make some sacrifices in order to be a starter,     to earn a college scholarship or to reach any of your other goals.
There were many Friday and Saturday nights while I was in high school that I wondered if I was missing out being a "normal" teenager because my volleyball team always had practices all weekend long, while all of my B.V. (before volleyball) friends were going to high school football games, parties and the mall!

I always thought I was missing out on that part of my high school experience.I remember I had one Friday night off when I was a junior in high school. I got to go to a party! 

It was not at all what I had pictured in my mind. I basically spent the evening watching people drink, act stupid and smoke pot. I felt so out of place because I didn't do what everyone else was doing. 

I left that party realizing I had not been missing out on anything. 

I would much rather spend my weekends with my teammates in a gym practicing volleyball than going to parties "hanging out".

I loved being with my best friends, my teammates. We had a common goal that we worked towards six days a week, and that was to become the best and become Olympians someday.
As the shortest volleyball player on your team, what you choose to do in your free time, in your offseason and in your spring season will determine what type of player you become. 
There were many times in my career that I felt like quitting.
There were days that I just didn't think that I could train 6-8 hours a day, six days a week anymore.
There were days when I doubted my ability and thought maybe I wasn't good enough.
There were weeks when I felt like I wasn't getting better, but I was getting worse.
Sometimes my plateaus and slumps seemed to go on for weeks. At these times, it would have been much easier for me to quit than work through the aches, pains, injuries, plateaus and slumps.
But I didn't because that's what most people would do. It's easy to be a quitter. It's much more difficult, but much more rewarding to work through the hard times and be on the "up".
As the shortest volleyball player on your team, how mentally tough are you going to be?
During those doubtful and tough times, I would picture myself being the best volleyball setter. I would imagine my teammates and I, winning our next big competition. I would picture a huge crowd cheering for my volleyball team.
I would picture us in the Olympics.
Then I'd picture myself watching my teammates on TV (without me, because I've quit) competing in the Olympics, while I'm sitting on the couch being a spectator. 

I knew that I would always regret my decision if I quit.
If you're the shortest volleyball player on your team, this is awesome advice just for you.
There will be days that you feel like quitting because you're not performing to your expectations or your volleyball coach's.
If you're in a slump and you quit how will you know if you were just ONE volleyball practice away from reaching the next level as a better player?
If your volleyball setting skills are in a slump and extra practice isn't helping, try focusing on improving another part of the volleyball game. 
Use your energy into becoming better at something else, not focusing on the negative!
So, your setting is off--- work on becoming a better defensive player.
You know what?
By not dwelling on the negative, you will begin setting the ball better, before you know it.
As the shortest volleyball player on your team, you will make mistakes, but so will everybody else.
I know, because for my first years, I'd get a long face whenever I made a mistake. Believe me, I made alot of mistakes, so I wasted a lot of important time and energy sulking over my mistakes.
The worst thing you can do to your volleyball team is to become quiet and into yourself because you're not playing well. When you do that, most likely you'll dig yourself into a hole. And worst of all you'll emotionally drain your volleyball team.
They'll be trying to cheer you up and worrying about you that they'll lose focus on their game. If I could go back I would change that about myself as a volleyball player. I was down too much after a mistake. 
Luckily I had wonderful teammates who helped me.
As the shortest volleyball player on your team, you can make yourself into the best player on the court through determination and discipline. 
Another thing that kept me from quitting volleyball was that I wanted to show all those people who didn't think I could do it that they were wrong. 

I wanted to prove that 5'4" wasn't too short to play volleyball, even though I'd get asked frequently if I was the manager of the volleyball team!

My best friend was my teammate, Carolyn Becker. We played together on a junior club volleyball team, the Junior National team, at USC, and on the Olympic volleyball team.

There were many times that one of us would leave volleyball practices crying and wanting to quit. We had made a pact when we were 15 years old. 
We would not let each other quit. We dreamed of playing volleyball in the Olympics together and we promised to help each other reach our dreams.
If it weren't for Carolyn, I might have hung up my volleyball shoes at a young age. 

Thank goodness my best friend was always at my side and would make me laugh when I wanted to cry, and would be honest with me when she thought I was wrong. 

We shared a lot of laughs, tears, tough times, and good times. We kept our promise to each other, we played in the Olympics together.
I was very fortunate that I had the teammates that I had. They made my job as a volleyball setter easy.
I had the best passers and hitters in the world! Sue Woodstra, Debbie Landreth, Rita Crockett, Terry Place, Laurie Corbelli, Patty Dowdell and Flo Hyman taught me by example what hard work and dedication meant. (Sorry I can't name all my ex teammates.)
I have to say that if it weren't for my two volleyball coaches, I would have never reached the level that I did. 

Chuck Erbe, my junior volleyball club and junior national volleyball team coach gave me invaluable hours to teach me how to set a ball. When Chuck realized that he was stuck with me as his volleyball setter (because the better setters quit) he had to teach me how to set a volleyball because there was no one else. He would take me to the gym and toss balls to me for a couple of hours, so that I could set into a basketball hoop.
When I was younger I didn't appreciate that much. But, now that I'm a volleyball coach I cannot believe he did that. After I toss for ten minutes in practices I'm ready to go on to another volleyball drill!
I will always be grateful to my Olympic volleyball coach Arie Selinger.  When people were saying I was too short to play internationally, Arie believed in me. He changed the game of volleyball in the U.S.
He made entertaining and exciting to watch. He taught me how to set a ball with style.

His dream was two-fold: qualify for the 1980 Olympics and promote volleyball throughout the United States.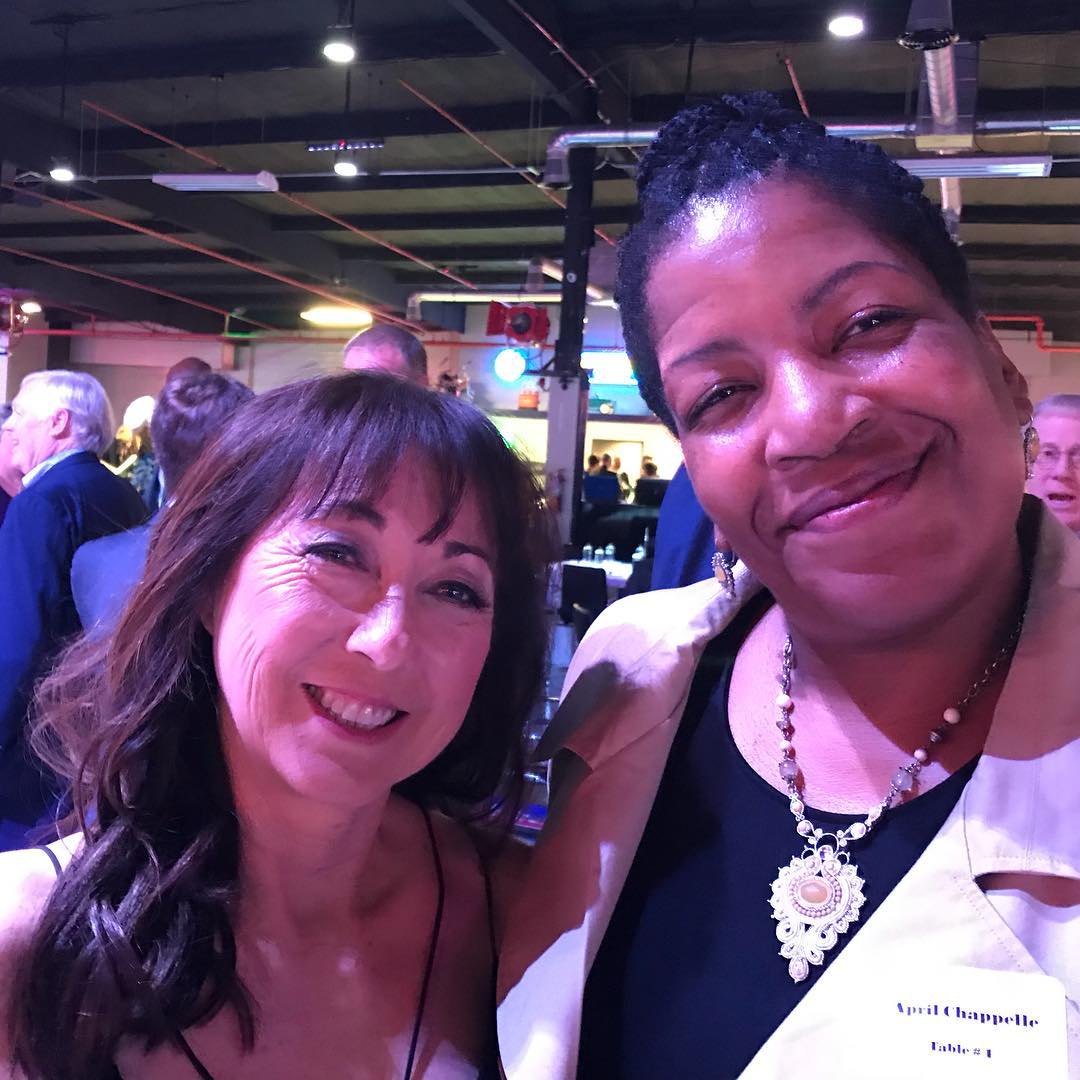 Debbie Green-Vargas is considered the greatest American women's setter of all time. She was the starting setter on the 1984 Olympic team that won the first silver medal ever for an American team.
I realize that I was given a wonderful opportunity to be coached by the best. He was tough and demanding but I always felt he believed in me. 

No matter what, I knew he was there to make me the best volleyball setter that I could be. He made me, a "too short" setter and the shortest volleyball player on the court into a world class volleyball setter.
If you would have seen me as a thirteen-year-old volleyball player you would have laughed. I was not only a short player, I was a terrible volleyball player!
I truly believe that if you surround yourself with positive friends, coaches/teachers and if you work hard, and I mean real hard to overcome your obstacles, you will be successful on and off the volleyball court. 
If I could do it, you can do it!
Get more volleyball information on Debbie Green Vargas. 
This volleyball story was written by the shortest volleyball player on the 1984 Olympic Games court, Debbie Green Vargas, exclusively for the Volleyball Voices project created and produced by April Chapple.

No reproduction is allowed. All rights reserved. Volleyball Voices copyright 2019-2020.

Sources
@International Volleyball Hall of Fame
@cfitzgerald37
@kirstinmury
@lisaenglish64
@spike0000006
@SagehenVB
Robson Ferrera
If you like these volleyball stories "The Shortest Volleyball Player on the Court: Debbie Green Vargas" and would like to read more stories about famous volleyball players... 
Read more about the professional volleyball players in the pages below.