Jennifer Kessy Quotes and Sayings on Success, Power and Strength
Jennifer Kessy, Olympic Silver medalist in the TeamUSA video series "Qualified" talks about the power of the podium, strength and motivation after failure.
Beach volleyball professional Jennifer Kessy watches her partner April Ross pass during a match. (Fossil Mike)
Many of these Jennifer Kessy quotes and sayings come from the "Qualified" youtube series which chronicled Jennifer Kessy and her Olympic beach volleyball partner April Ross's road to winning the silver medal at the 2012 London Olympic Games. 

To truly understand the daily motivation it takes to set an Olympic sized goal and work for it day in and day out minute by minute is what this series shows to viewers as Team USA follows every step of Jen's and April's journey.

From
physical training at the gym

to brain training and

mental strength development

to 

diets and nutrition

to beach training and understanding the requirements established by their coach 

to actually qualifying and having to adjust their short term goals as they reach and crush each one on their way to attempting to achieve the BIG one...winning an Olympic gold medal we, the viewer get a ringside seat to Jen's and April's progress. 
Be motivated, learn how to set and achieve your own personal and team goals as you watch Jen and April strive to reach the top of the Olympic podium at the London Olympics in 2012. 
Beach volleyball professional now beach volleyball coach Jennifer Kessy coaches her former partner April Ross and Alix Klineman during a match. (Fossil Mike)
Beach Volleyball Professional Jennifer Kessy Quotes and Sayings on Motivation
Every moment counts for me on this drive to the Olympics because our goal is to win a gold medal and I dont want to look back and if we didnt win the medal look back and say.."that week we really slacked off"
"April and I after we didnt qualify the last time "We said I dont want to feel this regret, I dont want to feel this ever again, so for me..every moment counts. Every practice..everything I eat...every tear and sweat... so its everything for me."
More Jennifer Kessy Quotes and Sayings
"Its gotta be true if its on a fortune cookie!"
Jennifer Kessy Quotes and Sayings on her partner April Ross, qualifying for the Olympics and the strengths of her team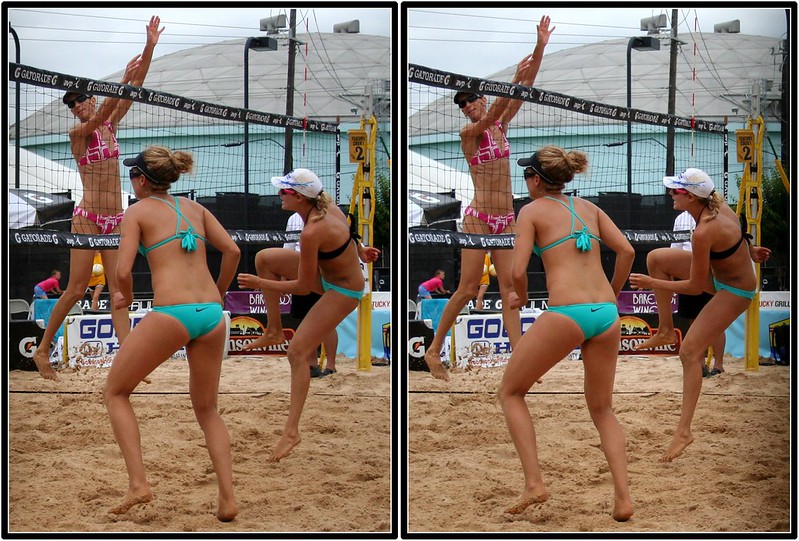 Beach volleyball professional Jen Kessy hits against blocker Dianne DeNocochea while partner April Ross watches (Fossil Mike)
About her partnership with April Ross
"For us I think you can see the joy and energy we have for volleyball and each other. I think THAT helps us win a lot of games too. And...the fact that I'm VERY competitive."
When she qualified for the Olympics..
"That feeling was just...I didnt I was ever going to feel that. Especially after the last time, nearly missing it. its really a special moment."
How the focus changed after qualifying for the Olympics...
"Right now its about our team togetherness, how we are playing  and what we need to do to win gold. "
Strengths of the team
"Our strengths would be serving."
"I think we really had to work alot on our passing going into the Olympics. We really need to work on our blocking and defense. With two all girls on a team we've needed to work harder on defense because its not our natural thing. "
About her coach Jeff Conover
"April and I are really tough. We are tough women. And we are pretty demanding and we know what we want so its tough to deal with us sometimes. I feel sorry for him sometimes. But he deals with it really well."
About her love for the beach
"I'm hoping we leave every beach, better, than it was before we come onto it." 
The origins of her partnership with April Ross
For April and I it was kind of like dating. At first she kind of rejected me but I was the persistent man saying "Go out with me, Go out with me."
I asked her twice and she said she was committed to somebody else. 
Sand Volleyball Professional Jennifer Kessy Quotes and Sayings on the importance of diet, nutrition and fitness
About the physical training and diet...
"We could never compete at the level we do, without the proper training. "
"One of the biggest things we have to do besides going to the gym and playing on the beach is eating right." 
"Narrowly missing (qualifying for the Olympics) in 2008 was one of the worst experiences, especially in sports that Ive ever had. We made a commitment at that moment that we were going to do something about it. We didnt want to have that feeling again.  So fitness was one of those things and was actually at the top of the list of things we could control. Its not good enough to be the third team in the US you have to be first or second.  So fitness is a big big commitment."
Jennifer Kessy Quotes and Sayings on
Being on the Podium
About being on the awards podium...
"Once you're up there on that podium you're like...it makes you hungrier...it makes you like want to always be up here..I want to be up here every time..but I want to hear MY national anthem. I dont want to hear the Swiss or the Brazilian no I want to hear the American national anthem and be on the TOP of the podium. "
Sources
TeamUSA/Youtube
USOC
About the US Olympic Committee
Founded in 1894 and headquartered in Colorado Springs, CO, the United States Olympic Committee serves as both the National Olympic Committee and National Paralympic Committee for the United States. As such, the USOC is responsible for the training, entering and funding of U.S. teams for the Olympic, Paralympic, Youth Olympic, Pan American and Parapan American Games, while serving as a steward of the Olympic Movement throughout the country. For more information on the USOC and learn more about our athletes, log on to the official website at www.teamusa.org
Do You Follow Me on Instagram?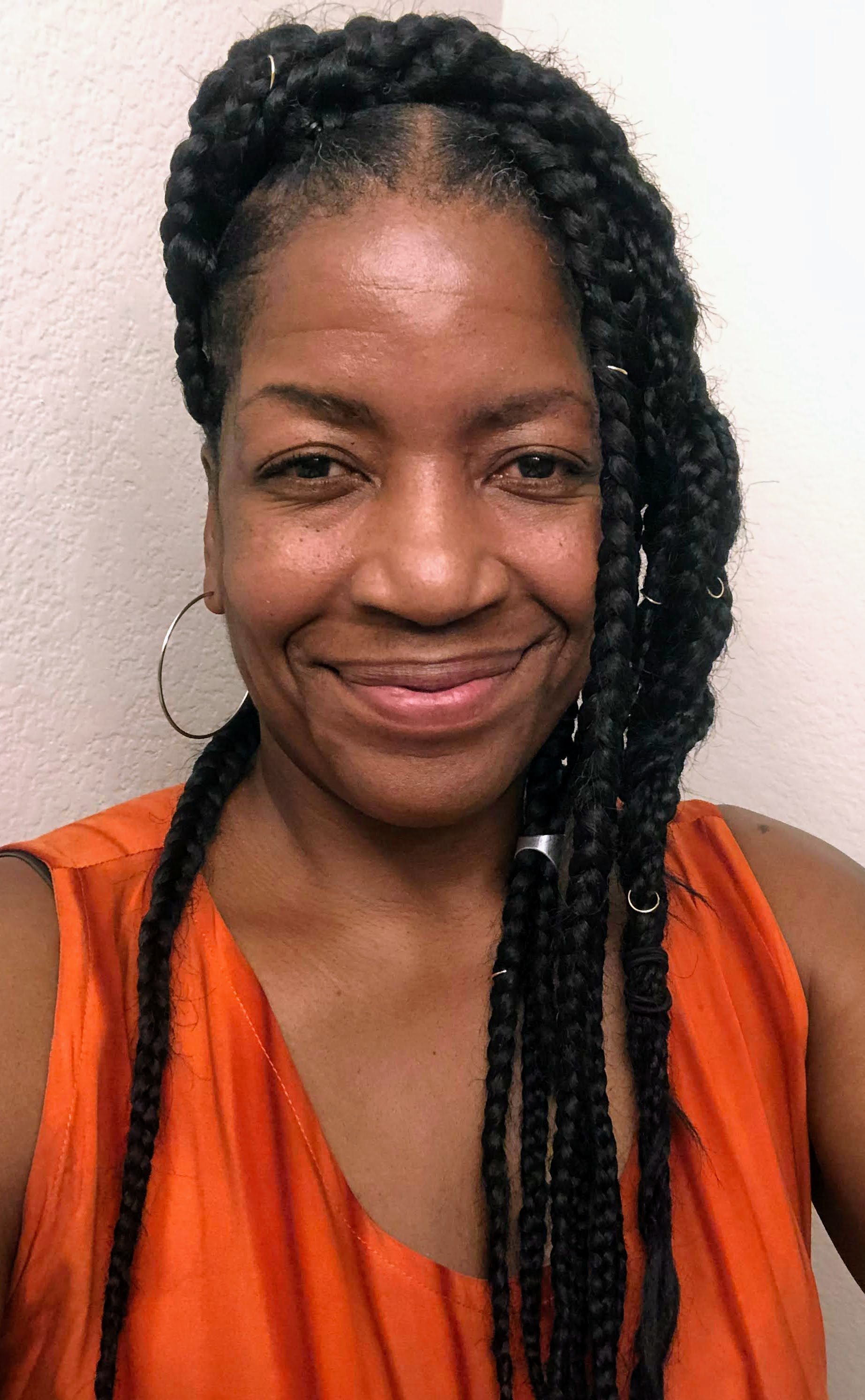 Follow me on Instagram @coach_apchap to improve your game even faster!
I share alot of individual, partner and easy-to-do volleyball serving drills we do in class with my followers.
Many of these volleyball practice drills you can do at home by yourself or try at your next practice with your teammates.

If you're a B team or JV player trying to make varsity next year...your goal should be to complete 1000 reps a day of at least three of the basic skills on your own...volleyball passing, serving and setting should be at the top of the list.