Lexi Sun 13 Ways She's An Awesome Female Volleyball Player and Hitter
Volleyball prep Lexi Sun is an inspiring girls high school player, one of several amazing female athletes Improve Your Volleyball.com spotlights on this site.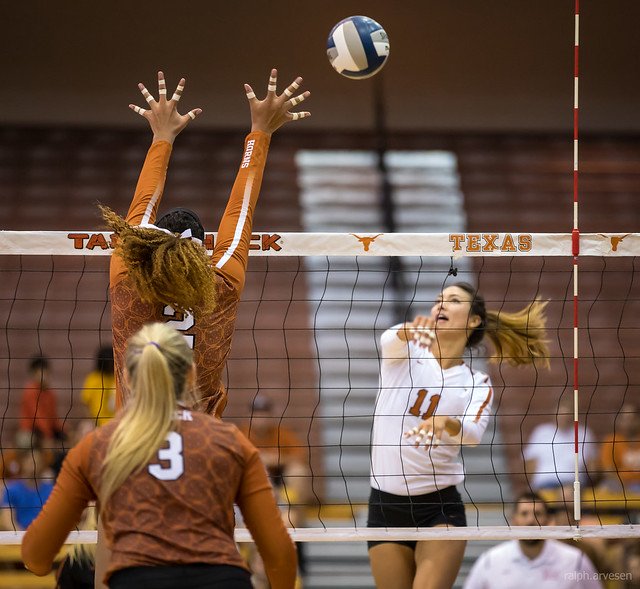 Be inspired by Lexi Sun's passion and love for the game. Discover a role model and get involved in designing or redesigning your own goals!
If you learn or hear anything that really inspires you, please let me know about it in the Comment section below. 

You can help inspire our readers by putting quotes around your comments so they're easily read and discovered. 

By writing things down, if you're like me, you'll remember information better and for longer periods of time. 
Ok... so let's meet....

Amazing Girls High School Volleyball Player:
Lexi Sun

1. Gatorade National Player of the Year
2.  The No. 1 recruit nationally in the Class of 2017 as ranked by PrepVolleyball.com.  
3. Lexi is a FloVolleyball First Team All-American 

4. Under Armour All-America First Team Member

5. MaxPreps 2016 High School Volleyball Player of the Year 

6. Member of the U.S. Women's Junior National team 

7. ALL-USA Player of the Year by USA TODAY

8. For four years straight Lexi earned All-Tournament honors at USA Volleyball's Girls' Junior National Championships 

9. Lexi, as a senior outside hitter amassed 630 kills, 288 digs, 60 blocks and 45 service aces this past season
10. Finished her prep career with a state-record 2,813 kills
11. Devoted member of her church community, Lexi has volunteered locally on behalf of a homeless shelter and youth volleyball camps
12. Participated in a service-mission trip to build a home for a family in Mexico
13. Sun has maintained a 3.83 GPA in the classroom
FloVolleyball
presents the 
Lexi Sun National Gatorade Player of the Year 
Highlight Reel
Gatorade HS Volleyball Player of the Year Lexi Sun chats with Jeandra LeBeauf on how the committee notified her of the honor, what she expects in college next year and whether or not she'll be shifting to beach volleyball.
Volleyball Prep Lexi Sun, Texas Freshman
Lexi committed to the University of Texas as a sophomore in high school.
Lexi is enjoying a breakout season as a freshman Longhorn at the University of Texas
FloVolleyball asks "What's it like to play in the Longhorns Gregory Gymnasium for the first time?"
At the conclusion of her freshman year at Texas Lexi has decided to attend the University of Nebraska to become a Cornhusker. 

Sources
@Texas Volleyball
@PatchTweet
Gatorade Player of the Year
@FloVolleyball 
@Volleyballshare
@usatodayhss
@SFCSEagles
@PaulQuan50
@bevobeat
@GoVolleyballVid
@RalphArvesen
RK Visuals Sports Center
Steve Cawley
Be sure to read, enjoy and be inspired by the following inspirational prep volleyball players stories.