Logan Tom The American Globetrotting Volleyball Player A Lifelong Pro
Logan Tom is a Stanford grad and was one of the youngest players to be named to a USA Olympic volleyball team who played in four Olympics as an outside hitter. 
Nowadays, pro volleyball players can choose to play in many different countries, where teams pay a decent salary for them to live and compete for seven to nine months out of the year. 
Logan Tom answers on a wide range of topics related to USA Volleyball, her playing background and the Olympic Games.             (USA Volleyball)

Every year since 2003, American volleyball player Logan Tom has played on a different pro volleyball club team around the world.

Starting in Italy where she played for Monte Schiavo, Jesi followed by a year on the Chieri Women's A-1 Division volleyball team.
When a player opts to play overseas, especially in Italy and/or Brazil, it's not only about who you play for, but also which foreign player(s) you can or want to play with.

Your teammates and support system are very important when playing at such a high level for such a long season.

Back in the day when only two players were allowed per team, playing with a fellow national volleyball team member was usually your first choice, and secondly playing with a top national team player from another country, preferably a top ranked country with players who spoke your language was the desired second option .

Trust me, it doesn't always happen, I've been on teams where I had to speak Italian because it was the only language everybody had in common, including the volleyball coach. This makes you bilingual very quickly.
Every year since 2003, American volleyball player Logan Tom has played on a different pro volleyball club team around the world. (Xymox)

Three-time Olympic volleyball player Logan Tom, should be well-versed in many languages by now.
She has played all over the world in the highest leagues an awesome experience to have and with a little less pressure on the volleyball player since the rules have changed so that now multiple foreign (European Union) players are allowed to play per team in Italy.
Breno Buzin created this top 10 volleyball highlights video of what he thinks are Logan Tom's the best plays. (Breno Buzin)
So think about how much great world class experience an international player receives.
On the Jesi women's volleyball team, Logan played with six "non-Italian" and six Italian professional volleyball players including
Poland's national team setter Magdalena Sliwa, 

Italy's two-time Olympian Elisa Togut

Italy's national team member Eleonora Lo Bianco 

chinese libero Wu Dan, and 

Czech national volleyball team member Marcel Ritschelova
This is an incredible opportunity to improve your game and to learn the secrets of international volleyball from some of the best coaches and players while scouting the tendencies of your international competition.

It doesn't get any better than that for those players who want to play the best volleyball in the world.
Logan Tom in Chieri, Italy

On the Chieri volleyball team Logan played with USA four-time summer Olympic player and teammate, Danielle Scott-Arruda as well as two Bulgarians and one Brazilian player.
Logan Tom is featured in this London Olympics 2012 volleyball highlights video. 
The coach was long time veteran Giovanni Guidetti. They say if you can stay around long enough, eventually you get to coach everybody. I'm just sayin'...
For the 2005-2006 season Logan opted to play in Switzerland specifically on the Volero team in Zurich. Volero did very well that year but not well enough to keep Logan in Switzerland.

The best international pro volleyball players are always looking to challenge themselves to become better.
Logan is no exception to the rule. Moving to warmer territory Logan transferred back to a Latin influenced country this time choosing to play in the Spanish league on the Tenerife team.


But once again, the lull of the Tenerife island wasn't strong enough to keep Logan there for more than one season, so she decided to go to the far reaches of the earth to play in Russia.

Not just play in Russia but play on one of the historically predominant Russian volleyball club dynasties, the Dynamo team. Ironically Logan's old team Spar Tenerife Marichal recently beat Dinamo Moscow 3:1 (19:25, 25:19, 25:23, 25:17).

Logan is scheduled to play the 2007-2008 season, her second season, on the Moscow based Dynamo women's volleyball team.
Logan is currently on the US National Olympic volleyball team and will represent the United States in the 2008 Beijing Summer Olympics.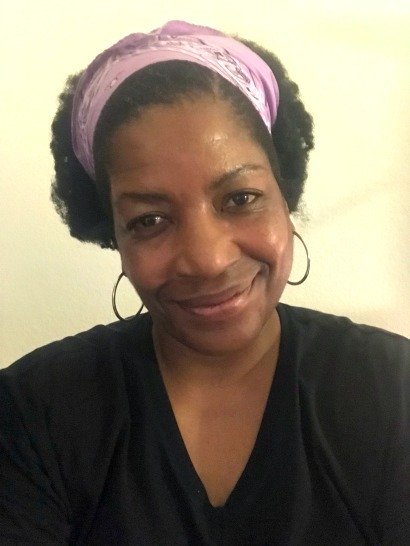 This has been an important message by your favorite volleyball coach! That's me!!
Thanks for visiting.
Be sure to check out more of my volleyball articles by clicking one of the links below!  (April Chapple)
Do You Follow Me on Instagram?
Follow me on Instagram @coach_apchap to improve your game even faster!
I share alot of individual, partner and easy-to-do volleyball serving drills we do in class with my followers.
Many of these volleyball practice drills you can do at home by yourself or try at your next practice with your teammates.

If you're a B team or JV player trying to make varsity next year...your goal should be to complete 1000 reps a day of at least three of the basic skills on your own...volleyball passing, serving and setting should be at the top of the list.