Playing Beach Volleyball How Beach Volleyball Helps Your Indoor Game
Learn several ways you can take advantage of the benefits of playing beach volleyball in order to help improve your indoor volleyball playing skills. 
Playing beach volleyball is a great way for girls to improve their indoor volleyball skills.

The bad news is that unfortunately not everybody can adopt this strategy, because they may not have access to a sand court.

The good news is that playing sand volleyball has increased in popularity around the US at an enormous rate, both among female players in college and at the high school level. 
Alabama's white-sand beaches are the home of the NCAA Beach Volleyball Championship,                   May 1 - 3, 2020.
This means that more local universities and colleges are investing in building sand courts in and around their campuses.
Not only will these courts be used in the spring during the college sand season but more coaches are hosting volleyball camps for sand players which allows you to attend and learn how to play beach volleyball from those who know the game well. 
When you think of Bakersfield you might think of oil, agriculture, palm trees but probably not beach volleyball.
Now you might not exactly think beach volleyball but sand volleyball is close enough. The new courts at CSUB are as good as any you'll find in the country.

If you are a young player who doesn't live near a beach check with your local university or college to see if there's a sand volleyball court on their campus or if they're hosting a sand camp this summer.

This way you can take advantage of the benefits of playing sand volleyball in order to help improve your indoor volleyball game.
Playing Beach Volleyball
Helps Develop Strong Legs
The sand is a soft, uneven pliable surface which provides resistance and contributes to indoor players developing the leg muscles that help them when it comes to increasing their vertical jump.

Even without becoming aware of it, the more you run, jump and play in the sand, the more you develop strength in your legs.
Playing Beach Volleyball
Helps Increase Leg
and Foot Speed
Another major benefit of playing beach volleyball is that players increase their foot speed when they transition from practicing on a sand court to playing on an indoor volleyball court.

One of my two high school coaches was beach volleyball player Chris Talunas Rundle (former wife of beach volleyball legend and indoor Olympian Larry Rundle).


My high school was two miles from the beach so Chris would often have our indoor varsity volleyball practice and do conditioning drills on the sand since our school was so close to it.

At first, I would just die from exhaustion because the sand seemed to hold me back from doing any of the volleyball skills I was used to doing well.
But it doesn't take long to get used to it.

That was the first time I learned the benefit of practicing and doing conditioning drills in the sand.

After awhile, when I started running and jumping in my indoor games and practices I noticed I was a lot faster and I jumped a lot higher since the gym floor didn't provide the resistance that the sand did.

This is a common occurrence to almost all players who learn the beach volleyball game then return indoors to play during their season.

You'll find that it takes less time to cover more area of the court in defense because your legs aren't pushing as hard against the pliable surface of the sand. 

Just like its harder to go from learning the indoor game to becoming good at the outdoor game, it becomes easier to go from the outdoor game to the indoor game. 

One of the best things a player can do when she's doing her summer volleyball training workout is to find some sand to run sprints and jump train in and to play beach volleyball.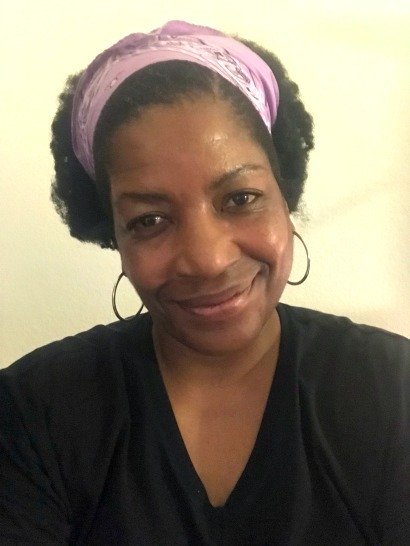 This has been an important message by your favorite volleyball coach! That's me!!
Thanks for visiting.
Be sure to check out more of my volleyball articles by clicking one of the links below!  (April Chapple)
Do You Follow Me on Instagram?
Follow me on Instagram @coach_apchap to improve your game even faster!
I share alot of individual, partner and easy-to-do volleyball serving drills we do in class with my followers.
Many of these volleyball practice drills you can do at home by yourself or try at your next practice with your teammates.

If you're a B team or JV player trying to make varsity next year...your goal should be to complete 1000 reps a day of at least three of the basic skills on your own...volleyball passing, serving and setting should be at the top of the list.