Volleyball Uniforms What Player Apparel and Team Attire Athletes Wear
The volleyball uniforms players wear consist of a jersey, shorts sweatpants and sweat jacket and on their lower body they wear include shoes, socks, kneepads
Volleyball uniforms consist of two pieces according to the official rule book a jersey to cover your upper body and shorts to cover your lower body while playing (Adidas Volleyball)
What are the official volleyball uniforms? 
The volleyball uniform consists of two pieces according to the official rule book, specifically
The other standard pieces that are not "official" but are considered a standard part of the wearable "equipment" you put on to wear before or in matches are:
shoes

socks

kneepads

sweat pants

sweat jacket
Top Volleyball Uniform and Apparel Manufacturers
Who Are They?
The 6 leading major apparel brand manufacturers who are known to produce the volleyball uniform are

Under Armour Volleyball Uniform The Newest Athletic Brand Players Love
Under Armour volleyball apparel is produced by one of the six major volleyball uniform manufacturers who produce player apparel pieces, like spandex shorts, jerseys, socks, kneepads and shoes.
Under Armour Volleyball Uniform
It didn't take long for the Under Armour volleyball uniform to take the sports world by storm.
UA has made no effort to hide the fact that they were ready and willing to take on the big names in the volleyball apparel market.
When the Under Armour volleyball uniform was introduced, they raised the bar on developing performance fabric and moisture management technologies to a whole new level.
UA - "The Athletic Brand
of This Generation"
The company calls itself the "athletic brand of this generation" and they have managed to make a prominent name for themselves with their technically engineered uniforms as well.

They say they are the originators of performance athletic gear engineered to keep athletes cool, dry and light throughout the course of a game, practice or workout.

The original plan for Under Armour was to make a superior T-shirt that provided compression and wick perspiration off of a player's skin rather than absorb it.

This shirt is supposed to work with the body to regulate temperature and enhance performance.
Under Armour Volleyball Uniform
Apparel Shorts and Kneepads

Make the plays that help your team come out on top in the Under Armour React Volleyball Short. 
HeatGear Technology is used to wick away moisture, keeping you fresh through the entire match.
Under Armour volleyball kneepads are hugely popular. Their line of knee protection pads come in several different styles that are designed for each player position. 
Under Armour Volleyball Uniform Jerseys

Under Armour was the first of the many volleyball apparel maufacturers  to offer a line of volleyball jerseys with a half sleeve option.
A popular model is the Under Armour Elevate Jersey.

This volleyball jersey uses UA's signature HeatGear construction to wick unwanted moisture away from the skin leaving you cool, dry and ready for more.
Mesh insets add ventilation while the fitted styling and scoop neck allow for supreme range of motion.
Adidas Volleyball Uniform 
The Adidas volleyball uniform is the official apparel brand for USA Volleyball National teams and several high profile collegiate teams. 
The Adidas volleyball uniform is the official apparel for both of the USA National teams and is featured on sponsored athlete, U.S. Women's National Team setter Lauren Carlini and 16 other USA Volleyball players including 
outside hitter 

Jordan Larson

 

outside hitter 

Kim Hill

 

outside hitter Sarah Wilhite 

setter 

Carli Lloyd 

middle hitter 

Tori Dixon

 

middle hitter 

Hannah Tapp

middle hitter 

Paige Tapp 

opposite hitter 

Kelly Murphy 
From the U.S. Women's Sitting Volleyball Team, outside hitter Katie Holloway joins the adidas family. 

Not only are the US National teams sporting the Adidas volleyball uniform, but a growing number of college teams are jumping on board. 

The Adidas Volleyball Uniform on College Teams and Players
Every year, new videos pop up at the beginning of each new season with 
more drama,

camera angles and

soap opera lighting
to capture the fans and viewers attention and draw it to the 
designs,

colors and 

styles
of the teams new players and new uniforms. 
Video Uniform Reveal: Adidas Volleyball Uniform - Miami
To be clear what's considered a volleyball uniform reveal video?

Volleyball uniform reveal videos are used to hype and promote the new uniforms that will be worn the current season during travel matches, home matches and at tournaments by the team.

Be sure to let me know which Adidas volleyball uniform styles and designs are your faves in the comment section below! 

This next reveal video is awesome...have you ever taken inventory of how many
volleyball jerseys long sleeve and short sleeve

travel and home spandex

yoga pants

kneepads

pullovers

and

pairs of shoes you get for every new season.
Here's a countdown of all the pieces of volleyball apparel one player has....for one season!

Asics Volleyball Uniforms
Asics volleyball gear are featured in sponsored training and highlight videos used to promote the latest jersey, spandex, socks and shoe styles.
ASICS, just what does that word stand for?
A stands for anima

S for sana

I for in

C for corpore

S for 

sano
-- anima sana in corpore sana means "a sound mind in a sound body." 
In the 80s and 90s much of the research and innovation conducted for Asics volleyball uniforms, accessories and gear was in Kobe, Japan where the ASICS Research Institute of Sports Science is located. 

At the time the 16,000 square meter research facility contained an all-weather running track, a basketball hall, volleyball courts and test rooms. 

Their goal has been to "enable professional and recreational athletes all over the world to perform better, to reach a higher level and to enjoy themselves." 

With that in mind ASICS regularly invited world-class athletes to the Kobe facility to provide input and test the product. 

It's in this facility where shock absorption systems and other patented and trademarked design features and most unique innovations were tested.
Kerri Walsh and Asics Volleyball
Through partnerships with famous volleyball players and sponsorships of large tournament events, big name apparel manufacturers promote their brand name and their apparel, in this case their Asics volleyball uniforms, shoes and lifestyle products. 
Asics welcomes Kerri Walsh to the Asics America family.
One of the most famous volleyball players to be sponsored by Asics is three-time Olympic gold medalist one time Olympic bronze medalist Kerri Walsh Jennings. 
Kerri Walsh's Asics Volleyball Uniform Featured at the World Series of Beach Volleyball Event
In this video, ASICS Elite athlete Kerri Walsh-Jennings recounts the first day of events  during the first day at the 2015 ASICS World Series of Beach Volleyball.
Kerri promotes her new Kerri Collection of ASICS volleyball uniforms and beach volleyball apparel at the ASICS expo booth!
Congratulations, Kerri!

Kerri won with her partner April Ross the World Series of Beach Volleyball sponsored by Asics in Long Beach in 2016.
Lane Carico and the
Asics Volleyball Uniform
Asics Volleyball also sponsors USA Beach Volleyball professional Lane Carico. 

Lane Carico talks about what her "One Goal" is while wearing the latest styles of Asics volleyball uniform for beach players.
The Asics Volleyball Uniform Featured in Beach Volleyball Training Tips Videos
In 2014, Asics produced a series of videos featuring their Asics Fitness expert Michelle Lovitt and Asics Brand Ambassador Angie Akers in a series of beach volleyball training videos wearing Asics volleyball uniforms while teaching viewers various ways to do exercises in the weight room that will help them strengthen certain muscles that will help them to improve their beach game. 

The Three Way Lunge
According to Lovitt and Akers "the Three Way Lunge is an excellent way to improve your fast-twitch muscle fibers, and subsequently, your reaction time so you can get under that ball at a moment's notice." (Asics)

Swiss Ball Roll Out
In 2015 Asics paired four-time Olympian Kerri Walsh with Michelle Lovitt to teach specific weight training and stretching fundamentals aimed at improving your beach volleyball playing skills. 

While wearing an Asics volleyball uniform to workout in Kerri and Michelle talk about how the Swiss Ball Roll Out exercise can work to improve aspects of your game. 

The Push Press

If you need to strengthen your blocking skills indoor and on the beach Kerri and Michelle explain why the Push Press is a fundamental upper body muscle strengthening exercise that you need to have in your workout room regimen. 

Italian professional volleyball
        player Dragan Travica 

in the

         Asics Volleyball Uniform
Italian professional volleyball player Dragan Travica films a series of promotional videos while dressed in Asics volleyball uniforms. 
Asics Volleyball and the Japan's National Team 
Japan's Men's National team features the latest jersey styles of Asics volleyball uniforms in these videos...
turns a spotlight on the Strike shirt jersey. 

introducing the BLADE shirt jersey. 
This is a cool shirt video where you see the latest technical innovations used in the design of these new jerseys.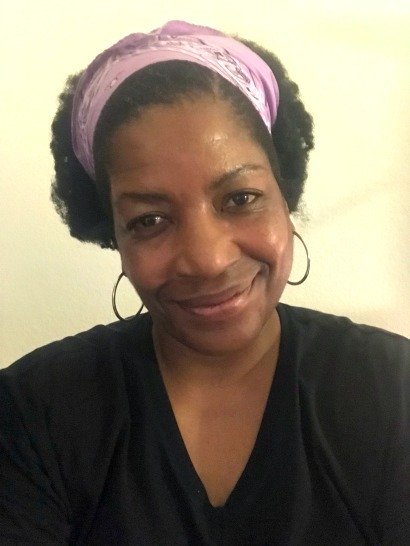 This has been an important message by your favorite volleyball coach! That's me!!
Thanks for visiting.
Be sure to check out more of my volleyball articles by clicking one of the links below!  (April Chapple)
Do You Follow Me on Instagram?
Follow me on Instagram @coach_apchap to improve your game even faster!
I share alot of individual, partner and easy-to-do volleyball serving drills we do in class with my followers.
Many of these volleyball practice drills you can do at home by yourself or try at your next practice with your teammates.

If you're a B team or JV player trying to make varsity next year...your goal should be to complete 1000 reps a day of at least three of the basic skills on your own...volleyball passing, serving and setting should be at the top of the list. 
   Learn More About The Volleyball Uniform