Game On: US Womens Pro Volleyball Gets Three New Professional Leagues


US womens pro volleyball has grown in popularity and success over the years, and the recent emergence of three new professional leagues is evidence of this.
US womens pro volleyball has been growing in popularity and success over the years, and the recent emergence of three new professional leagues is evidence of this.
These leagues are providing opportunities for female athletes to showcase their talent and are contributing to the growth and development of the sport.
Here are the three new leagues:
League One Volleyball League (LOVB)

League One Volleyball League is a relatively new league that was founded in 2020 with the goal of promoting the sport in the United States. 
As per Hear Her Sports:
"Mary Wittenberg is president of League One Volleyball (or LOV), a new, first-of-its-kind volleyball community with a network of junior clubs across the country and a developing pro women's volleyball league. At Canisius College she was a coxswain for the men's rowing team and an avid runner. She earned a law degree from Notre Dame University Law School, where she trained with the men's undergrad cross-country team because there was no women's team. In 1987, she won the Marine Corps Marathon in a time of 2:44:34 qualifying her for the 1988 Olympic marathon trials. After working at a law firm for more than a decade, she joined New York Road Runners. In 2005, she was named President and CEO, and Race Director of the New York City Marathon, making her the first female race director of a World Marathon Majors race, and the first female leader of the world's premier road running organization. She is also former CEO of Virgin Sport and former president of EF Education First Pro Cycling Team."
It aims to create a grassroots network of local junior clubs that will feed into a professional indoor volleyball league. According to Amanda Christovich of Front Office Sports, this league has already gained significant traction, with investors recently raising $16.75 million to support the league's growth.
The League One Volleyball League plans to launch its first indoor volleyball league in the near future, and is optimistic about its prospects for success.
Athletes Unlimited (AU)

Athletes Unlimited is a unique women's volleyball league that was launched in 2020 with the aim of creating a more dynamic and competitive sports experience for female athletes.
The league has been successful in creating a more engaging and exciting sports experience for both players and fans alike. Athletes Unlimited has already seen success in their women's professional softball, volleyball, basketball, and lacrosse leagues.
Athletes Unlimited has an innovative approach to sports management and commitment and as the league continues to grow, it is likely to attract even more top talent and become a major force in women's sports.
Pro Volleyball Federation (PVF)
The Pro Volleyball Federation (PVF) is a new indoor volleyball league that is set to launch in February 2024, offering a fresh professional horizon for volleyball players across North America. According to Amanda Christovich, of Front Office Sports, the Pro Volleyball Federation has emphasized its commitment to a conventional league and team setup, in contrast to its primary rival, Athletes Unlimited, which adopts a weekly rotation of players between teams.
With first-class environments to train and compete, the league promises to showcase some of the best indoor volleyball talent in the region and provide fans with an exciting and engaging sports experience.
,br>
The stars supporting the American Pro Volleyball Leagues
The world of volleyball is receiving significant support from notable celebrities and athletes. According to Amanda Christovich of Front Office Sports, League One Volleyball has secured funding from high-profile figures.
The investors have roots in six major sports leagues, from the NFL to the English Premier League, and more than half of them are women.
They include names such as Billie Jean King, Kevin Durant, Chelsea Handler, and David Blitzer, among others.
The Pro Volleyball Federation, which is set to launch in early 2024, is also attracting celebrity investors. Emily Caron of Sportico explains that Bengals quarterback Joe Burrow and his parents, Jimmy and Robin, are investing in the league and joining former NFL quarterback Trent Dilfer as founding partners.
This is a significant boost for the new indoor professional volleyball league, which is looking to create a fresh professional horizon for volleyball players throughout North America.
Who are some USA Womens Pro Volleyball League star players associated with the leagues?
Some of the notable players already attached to League One Volleyball include Tori Dilfer.  Dilfer is the daughter of Trent Dilfer. She was a two-time All-American at Louisville and helped the team reach their first-ever NCAA Final Four in 2021.
Additionally, the U.S. Women's National Team volleyball players Kelsey Robinson Cook and Justine Wong-Orantes recently announced their signings with the league.
According to  Lisa Antonucci of NBC Sports, Robinson Cook graduated in 2013 with All-American honors from Nebraska, while Wong-Orantes, a two-time All-American and 2015 NCAA champion, finished her collegiate career at Nebraska in 2016.

US Womens Pro Volleyball Federation will boost success of Volleyball in Omaha Nebraska
According to Dirk Chatelain of Omaha World-Herald,  the creation of the new Pro Volleyball Federation is expected to open doors for volleyball in Omaha, providing opportunities for local players to play professionally without having to travel overseas. 
This is an exciting prospect for volleyball enthusiasts in the area, as it means they will have a chance to watch high-level volleyball games right in their own backyard.
Former Husker football player and PVF advocate, Jimmy Burrow expressed his excitement about the potential for pro volleyball in Omaha.
He noted that Nebraska has a strong tradition of producing great volleyball players, and the new league will provide a fantastic opportunity for these athletes to continue playing the sport they love at a professional level in their own city.
US Womens Pro Volleyball is drawing major media interest
According to Amanda Christovich of Front Office Sports, Women's volleyball is drawing major media interest, as evidenced by the recent exclusive media deal signed by ESPN and Athletes Unlimited to broadcast this year's 30-match volleyball season on ESPN+ and ESPN networks.
This partnership between Athletes Unlimited and ESPN is expected to boost the popularity of women's volleyball and create new opportunities for fans to watch their favorite players in action.
Former NFL Quarterback and Father of Pro Volleyball Players, Trent Dilfer, takes on New Role as Major Investo

r

The launch of the Pro Volleyball Federation has attracted a growing number of investors. According to Jarrod Clay of ABC6. This includes Trent Dilfer, former NFL quarterback and current ESPN analyst, whose three daughters are all accomplished volleyball players.
Dilfer's daughters have all played as setters at the collegiate level, with the oldest, Maddie, playing beach volleyball at Pepperdine and indoor volleyball at Notre Dame, middle daughter Tori playing at TCU and Louisville, and youngest daughter Delaney completing her freshman season at Lipscomb in 2021.
This might become a trend as more fathers with daughters in the sport will choose to invest in leagues as a way to support their daughters and the sport as a whole.
With their financial backing and support, the Pro Volleyball Federation is well-positioned to become a major player in the world of professional volleyball.
Volleyball is the second most played high school sport among girls
Women's volleyball has experienced significant growth in recent years, becoming the second most played high school sport among girls in the United States.
According to the National Federation of State High School Associations, volleyball is the only top 10 sport to register an increase in participation from three years ago. With 454,153 participants, volleyball is only 2,500 participants behind track and field for the No. 1 participatory sport for girls.
This increase in popularity can be attributed to several factors, including the accessibility of the sport, the opportunities for female athletes to play at all levels, and the excitement generated by watching top players compete at the professional level.
In addition, the emerging sport of girls' sand/beach volleyball has seen a significant increase in participation, growing from 2,237 to 6,489 participants.
Final Thoughts
According to PWC,  it is anticipated by 71% of experts that revenues from women's sports will experience a growth of over 15% within the next 3 to 5 years.
With more opportunities for female athletes and greater exposure for the sport, women's volleyball is poised for continued success in the years to come.
Do You Follow Me on Instagram?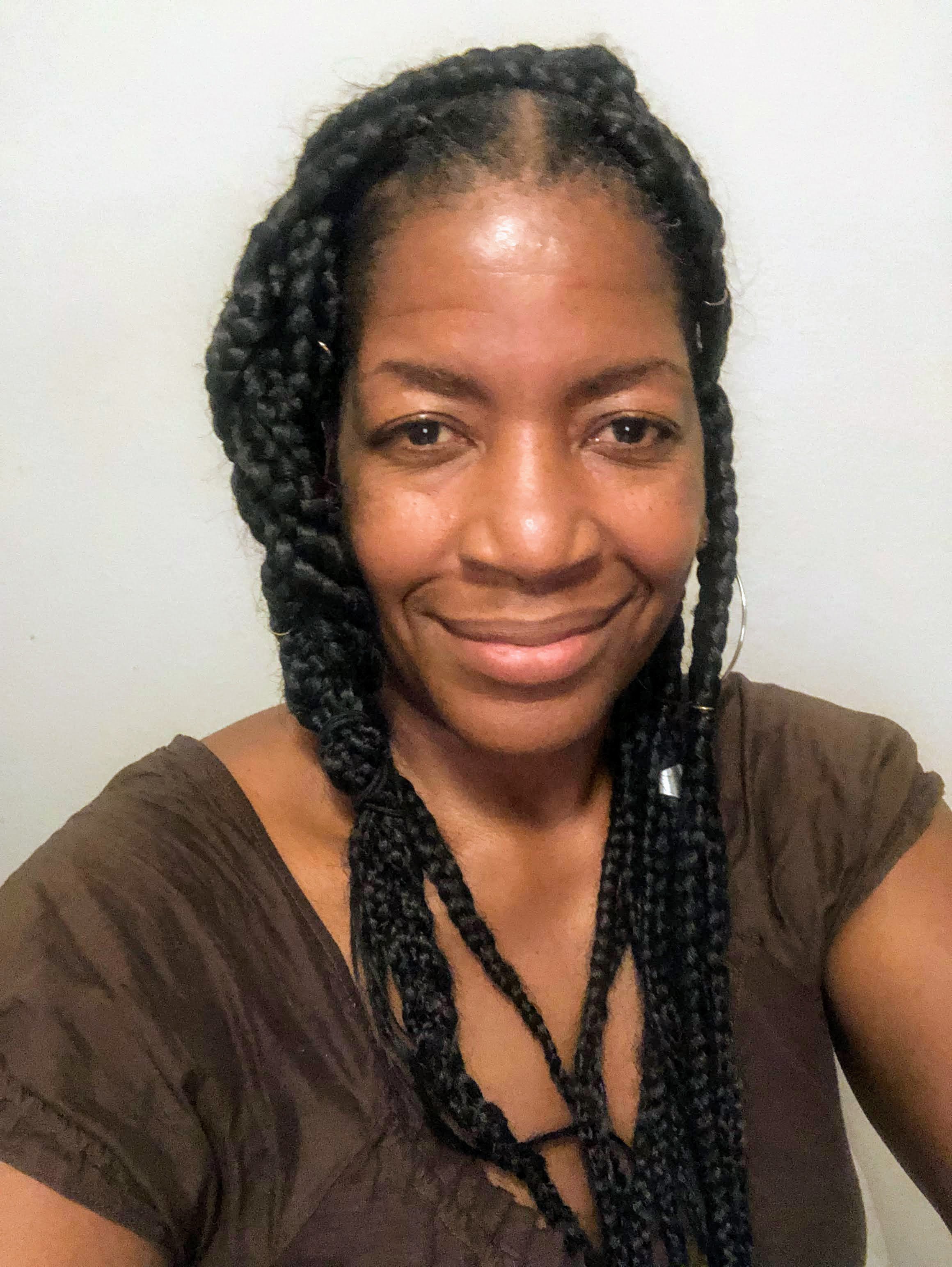 Private or semiprivate volleyball indoor/sand lessons are an excellent way for young Las Vegas high school volleyball players to quickly improve their individual skills through a private or semi-private coaching experience. These lessons are conducted by former pro volleyball player, former USA Volleyball High Performance instructor and Evaluator and Tstreet Vegas 18s head Coach April Chapple on a weekly basis. Sign up now!
Follow me on Instagram @coach_apchap to improve your game even faster!
I share alot of individual, partner and easy-to-do volleyball serving drills we do in class with my followers.
Many of these volleyball practice drills you can do at home by yourself or try at your next practice with your teammates.

If you're a B team or JV player trying to make varsity next year...your goal should be to complete 1000 reps a day of at least three of the basic skills on your own...volleyball passing, serving and setting should be at the top of the list.