Short Volleyball Player Spikes How To Vary Your Attack Hits To Score Points Against Big Blockers
These three short volleyball player spikes offer different attack hit strategy options like deep tips, cut shots and roll shots to score against big blockers.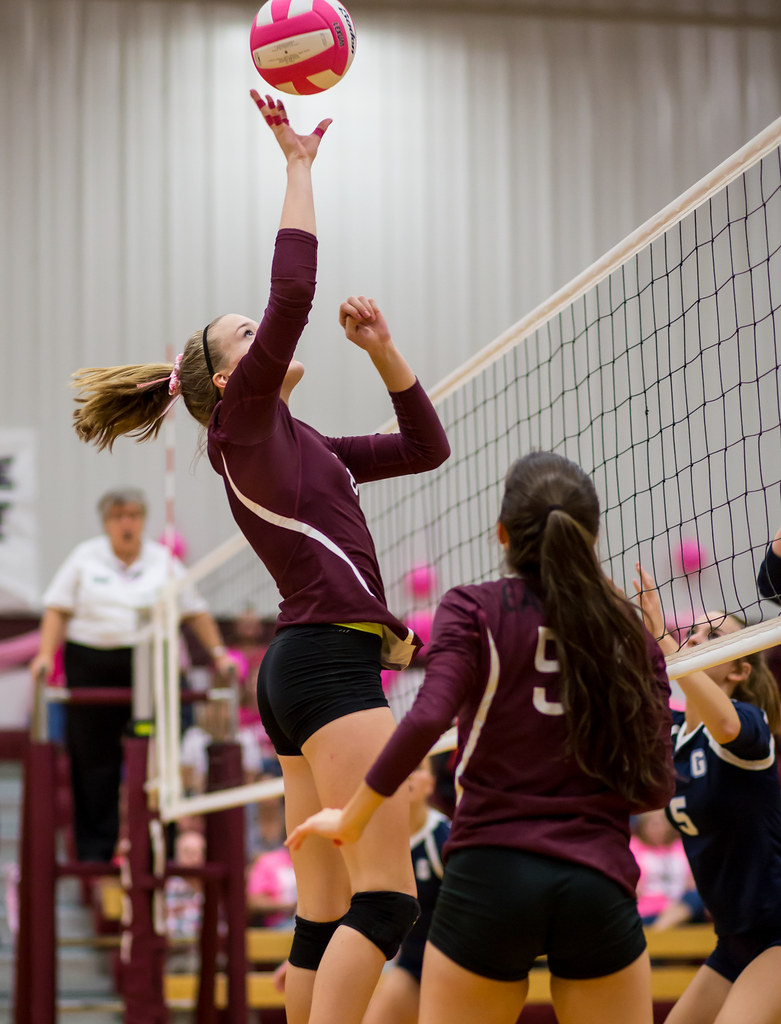 Vary Your Volleyball Ball Attack To Score Points Against Big Blockers With These 3 Types of Short Volleyball Player Spikes (Ralph Aversen)
This strategy is perfect for smaller athletes looking for short volleyball player spikes options.  
In order to score a point, you don't always have to hit the ball hard.

There are other types of volleyball ball attack hits you should know how to do that still require a spike approach but do not require you to make a fast and quick armswing to drive the ball with force into the opposing court. 
    Short Volleyball Player Spikes

How to
Roll Shot the Ball So It Falls Behind The Block
The Roll shot  - is done after a spike approach and with the heel of your hand of your hitting arm which contacts the bottom of the front half of a volleyball while moving your shoulder in an upward motion which gives the ball a forward rolling motion.
This lifts the ball up and over the block and the rolling motion helps the ball fall quickly to the ground. 
The roll shot is usually the third volleyball hit and is used to send the ball over the net in a rally. 
Favorite places for hitters to tip the ball usually are
    Short Volleyball Player Spikes

Sharp Cross Court - 
The Cut Shot
The Cut shot  - is a ball hit at a sharp angle into the opposing court by a spiker.
For example if a hitter in Zone 4 hits a ball to Zone 2 in the opposing team's court, that's a cut shot in indoor volleyball.  
        Short Volleyball Player Spikes          How To Use Your Fingertips To Tip The Ball Deep in the Court
The Tip - is done after a spiker makes their three or four step approach to the ball as if to hit it hard, but with the hitting arm slows down their armswing and
contacts the ball with the soft pads of their fingertips 

to push the ball over the block and 

into an open space on the court. 
Favorite places for hitters to tip the ball usually are
behind the block and/or

to the middle of the court 

deep to the corners of the court



where its harder for diggers to get to the ball. 
Volleyball Ball Contact Strategy: 
Where Do You Go From Here?
Where do you need to go now? Here are three options: 
Learn more about Smart Strategies by checking the links in Related Links section.

Follow the suggested reading on our Sitemap page 

Learning How To Play

 (Sitemap)

Or visit the pages in the How To Play Volleyball 

section in the 

drop down menu at the 

top of the page

.