The Dig In Volleyball         8 Steps On How To Get A Ball Up When On Defense
Learn the 8 technical aspects of how to dig in volleyball in the backcourt while your high school varsity volleyball team is on defense so you dig hard hitters.  
How To Dig In Volleyball

Ready Position
In the back row you should be in an athletic stance with knees slightly bent, leaning slightly forward so your shoulders are in front of your knees with hands and arms extended in front of you 3-4 inches in front of your knees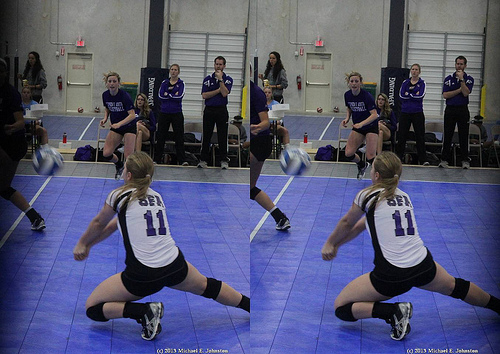 Before contacting the ball drop your hips below the oncoming ball. This lifts the ball in the air and keeps it in the air and on your side. (Stephen F Austin)
Angle your platform to the target where you want the ball to go and let the ball bounce off your platform. 

The trick is to use your straight armed platform to present the correct angle so the ball goes right to the target you are aiming for. 
How To Dig In Volleyball


Why Learn How To Be A Good Digger On Your Varsity Volleyball Team?
To dig in volleyball or by digging a volleyball up in defense you are keeping an attacked ball by the opposing team off your court floor.
This keeps them from scoring a point, while at the same time you are setting your team up to run an offensive counterattack against them so your team can try to score a point. 

How To Dig In Volleyball
What does to 'dig a volleyball' mean? 
To dig in volleyball means you contact and intercept the ball, while your team is on defense by deflecting it up in the air with your arms held together.  
You defend, or dig the ball to keep it off your team's court floor once it crosses into your court after an attack hit by the opposing team, so they don't score a point .
There are offensive ways to contact the ball and there are defensive ways to contact the ball. 
The 'pass', the 'set', the 'serve' and the 'hit' describe offensive ways to contact the ball. These are terms that describe ways you contact the ball to set it up for an attack hit into the other team's court.
The "block" and "the dig" are defensive terms used to describe ways to contact the ball. 
You 'block' or  'dig a ball' when you need to defend your court from the other team's attack. 
With practice reps and plenty of defensive drills you will learn how to use your arms so they absorb the impact of hard hit balls.
Do You Follow Me on Instagram?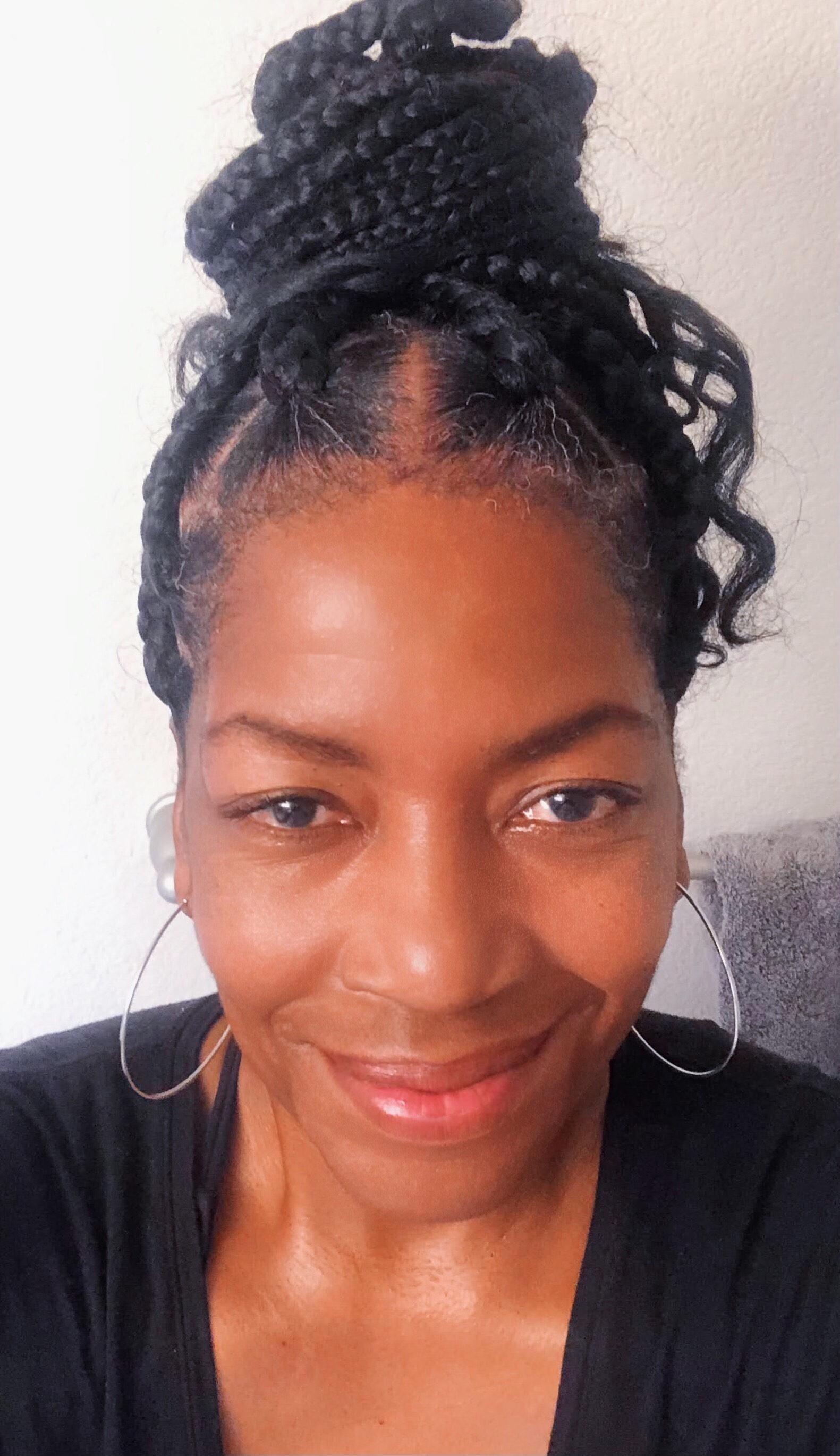 Follow me on Instagram @coach_apchap to improve your game even faster!
I share alot of individual, partner and easy-to-do volleyball serving drills we do in class with my followers.
Many of these volleyball practice drills you can do at home by yourself or try at your next practice with your teammates.

If you're a B team or JV player trying to make varsity next year...your goal should be to complete 1000 reps a day of at least three of the basic skills on your own...volleyball passing, serving and setting should be at the top of the list. 
How To Dig In Volleyball: 
Where Do You Go Now?
Okay here's where you need to go now! There are three options: 

Learn more about How to Dig In Volleyball and Defense by clicking the Related Links below. .

Follow the suggested reading on our Sitemap page 

Learning How To Play

 (Sitemap)

Or visit the pages in the How to Play Volleyball section in the drop down menu at the 

top of the page to 

get started.